Movie buffs and avid cinema goers will relish the knowledge that the film industry has found its feet again following Covid. The drought of film production has ceased and we can all benefit from a host of new releases! Gone are the dreary days of remarketed films and constant repeats.
October brings us some really exciting releases in the movie world and here's 10 must-sees for your watch-lists next month:
Amsterdam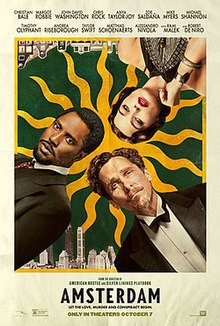 Director David O. Russell teams up with Christian Bale again (the two worked together on 'The Fighter') to bring about one of 2022's most intense films. Armageddon boasts one of the most impressive casts any modern movie has enjoyed, including Chris Rock, Mike Myers, Rami Malek, Taylor Swift and Margot Robbie. The period comedy is full of mystery, charm and suspense, as the plot follows three chums who uninetionally witness a murder.
The chaos that ensues allows the viewer to immerse themselves in a fast-paced, witty treat, where no scene is without an A-lister!
Final Summer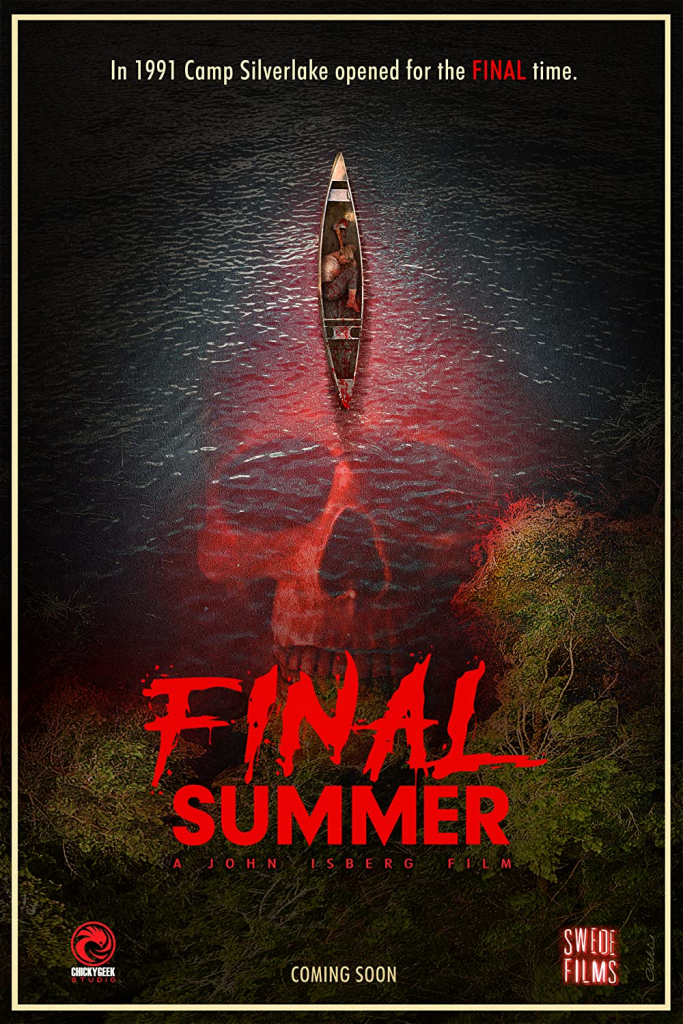 Following a tragedy at Summer Camp, a group of camp counsellors spend a harrowing time trying to escape a masked killer, who's out for blood. This gritty slasher will appease the biggest of Halloween appetites and despite being a 2022 film, it enjoys the reminiscent approach of some of the 90's best horrors. Be prepared for suspense, jumps and plenty of shouting at the creen. Final Summer is the perfect reliable horror for this year;s Halloween festivities.
Black Adam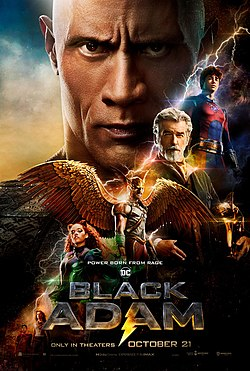 It feels like a longtime coming, but Dwayne Johnson is, at last, donning a superhero costume for the new DC film, Black Adam. The antihero tale sees Johnson become a superpowered beast, with enough gusto to rival any of the other DC characters. We're also introduced to the Justice Society of America, a catalogue of new names including Doctor Light and Hawkman – giving DC the opportunity to bring in some mammoth talent such as Pierce Brosnan and Quintessa Swindell.
The Visitor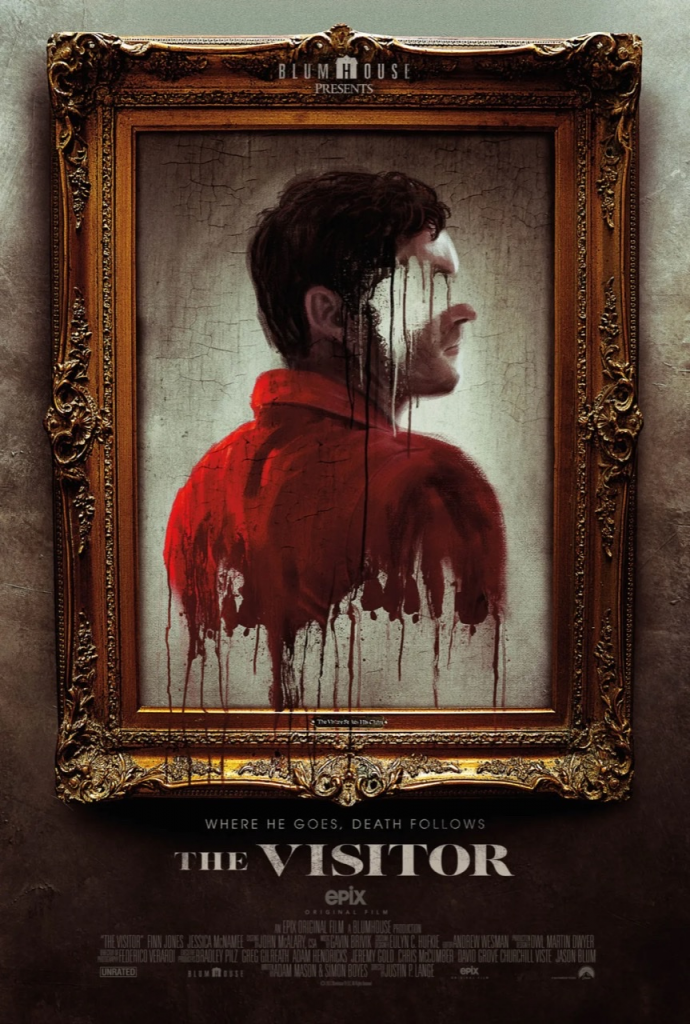 A catalogue of tragedies forces an American family to move back to the childhood home of Robert's wife. Whilst moving into the house, Robert discovers an old painting of a man who looks just like him, and so begins a story of discovery to find out who this man was.
As far as horrors go, this one isn't likely to give you nightmares, but it's a fantastic thriller that will have you trying to calculate the ending throughout.
Ticket to Paradise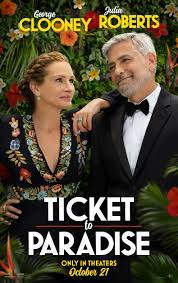 Ticket to Paradise offers us the on-screen coupling of Gerogre Clooney and Julia Roberts, who travel to Bali following the announcement of their daughter's marriage to a man she met on her post-graduation travels. This easy-watch film brings the sleek skills of two of Hollywood's most recognisable and loved actors, the backdrop of Indonesia and the teasing of will they/won't they – both for the engaged couple and the rekindling of soured relationships.
If you're looking for a flick that lets you forget the troubles of the day and provides reliable talent, Ticket to Paradise is a comfortable investment of time.
Halloween Ends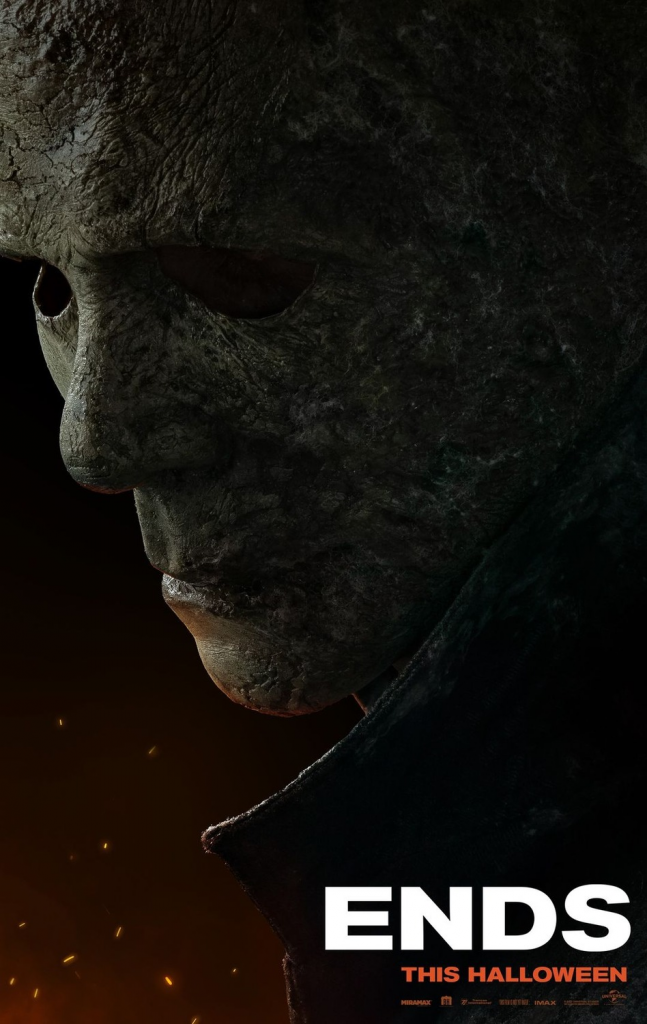 It'd be remiss not to add a cult classic horror to a list of October releases and Jamie Lee Curtis is back with the next instalment in the 'Halloween' series. Halloween ends marks the end of the trilogy and sees JLC out for revenge against Mike Myers, following his brutal murder of her daughter in Halloween Kills.
For jump-scares, nostalgia and to see whether Myers gets his comeuppance, Halloween Ends is a must-see for any horror fan.
The Banshees of Inisherin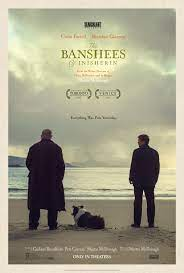 Colin Farrell and Brendan Gleeson team up again, following the remarkable and ongoing success of In Bruges, to bring us The Banshees of Insherin. The plot follows two lifelong friends who find themselves in a complicated impasse when one of the men ends their relationship unexpectedly. The consequences of the severance bring about unpredictable results and viewers will be easily invested in the whys and what next of this charming British film. The stunning Irish backdrop brings security to an exciting film that is worth 1 hour 49 minutes of anyone's time.
My Policeman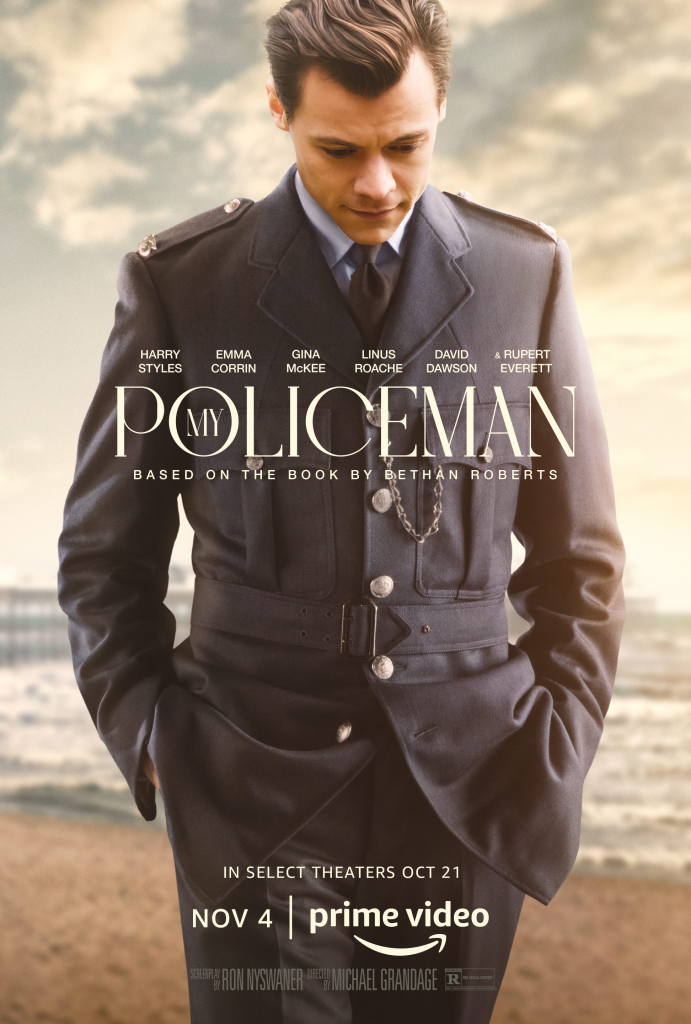 Movie-goers will be sureto know that Harry Styles is making more regular appearances on the silver-screen and he does so in My Policeman, a gay romance, starring David Dawson and Emma Corrin. Adapted from Bethan Roberts' novel of the same title, the film follows a 1950's policeman, living 'in the closet', as he finds himself tangled in a complicated love triangle with the aforementioned co-stars. This gritty, fascinating indie film is sure to have you championing certain characters, battling with the necessity for sexual secrecy of recent histgory and genuinely impressed by Harry Styles' acting strengths.
Destined for cinemas in October, My Policeman will quickly find a home on Amazon Prime just two weeks later.
Armageddon Time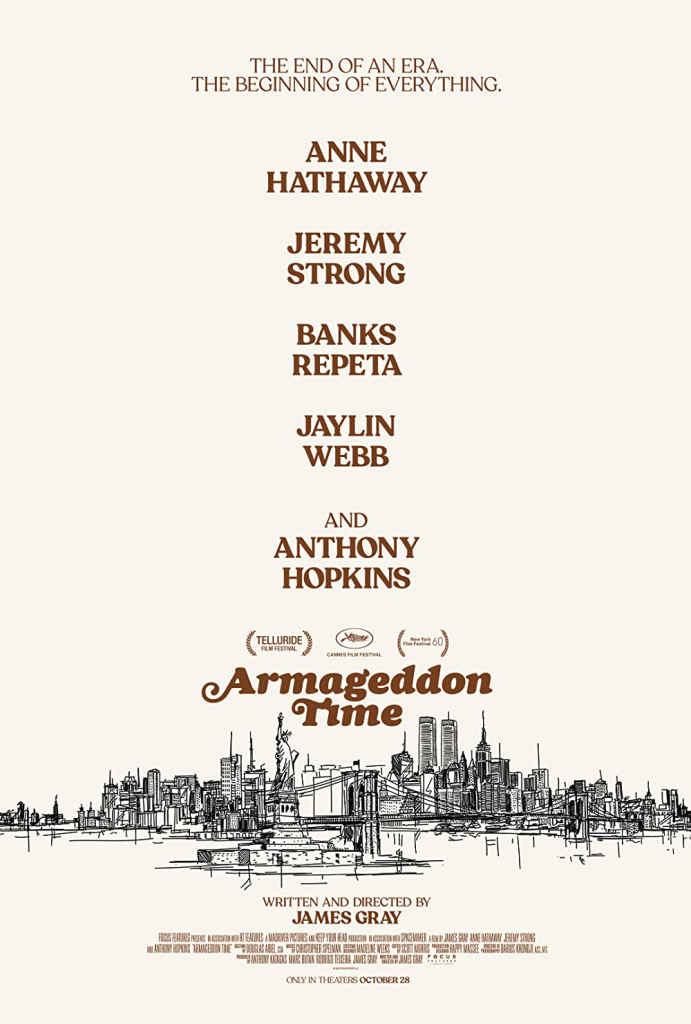 Armageddon Time is a semi-autobiographical account of director James Gray's upbringing in Queens, New York. Starring Anthony Hopkins and Anne Hathaway, this hugely emotive coming of age movie is a must-see for anybody with a penchant for family-connections, social influence and American promise.
The understated skill of Hopkins is utterly captivating and cinema-goers will be instantly invested in the character development, recognisable setting and absorbing plot.
Till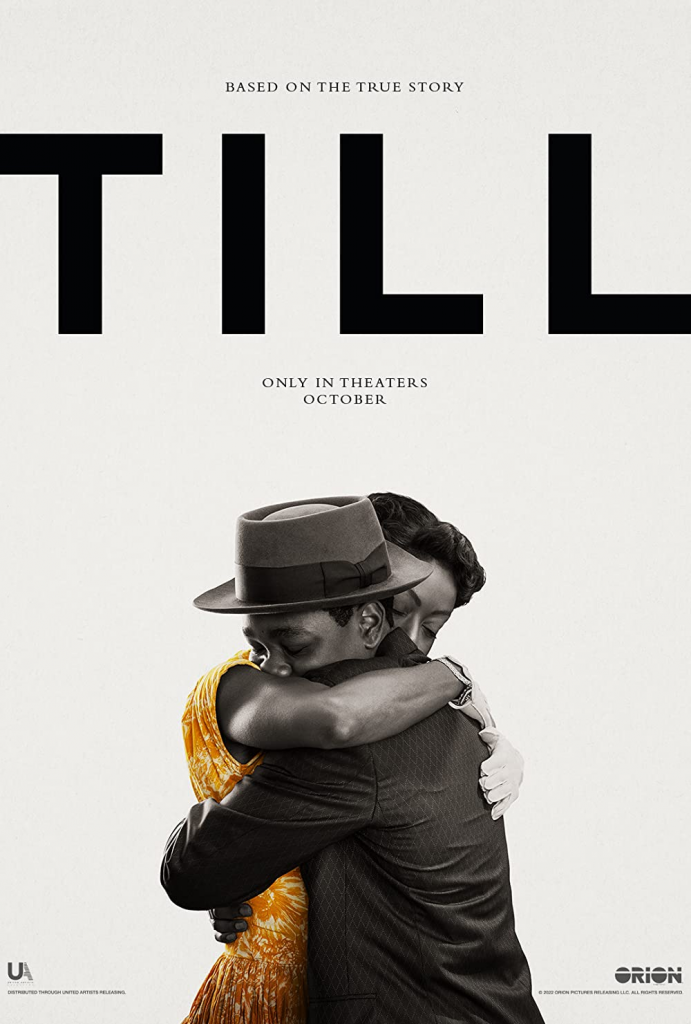 Following on from its debut at the New York Film Festival, till tells the story of Mamie Till-Mobley's persuit for justice following the 1950's lynching of her son, Emmett Till. Mamie, an American educator, takes the viewer on an emotional journey, tackling some tough subjects including race, injustices, social attitudes and a history that makes us wince. The screen welcomes Whoopi Goldberg for this true story, which guarantees to bring tears, despair and questions from all who watch it.