Although the concept of the teen comedy film dates way back to the 1960s, the genre truly came into its own during the late-1990s and early-2000s, shepherded into the mainstream by wild movies like American Pie. Originally released in 1999 and directed by Paul Weitz, American Pie pushed the envelope further than ever before, featuring a likable young cast and emphasizing the sleazier aspects of high school years. Simply put, American Pie reinvigorated the teen comedy genre, reinforced by fantastic performances and a relatable story. In the decades since, there have been many imitators attempting to replicate the American Pie formula, often to mixed success.That said, there are dozens of movies like American Pie that are worth your time, guaranteed to give you a hearty laugh and lighthearted fun. Whether you're looking for honest coming-of-age storylines, brash and irreverent comedy, or eccentric characters to be charmed by, there are some great films to choose from. In this list, we're counting down twelve hilarious movies like American Pie that rival this iconic teen comedy. Let's get ready to fondly look back on the wild years of late adolescence as we count down the best movies like American Pie, ranked in no particular order.
1. Sex Drive (2008)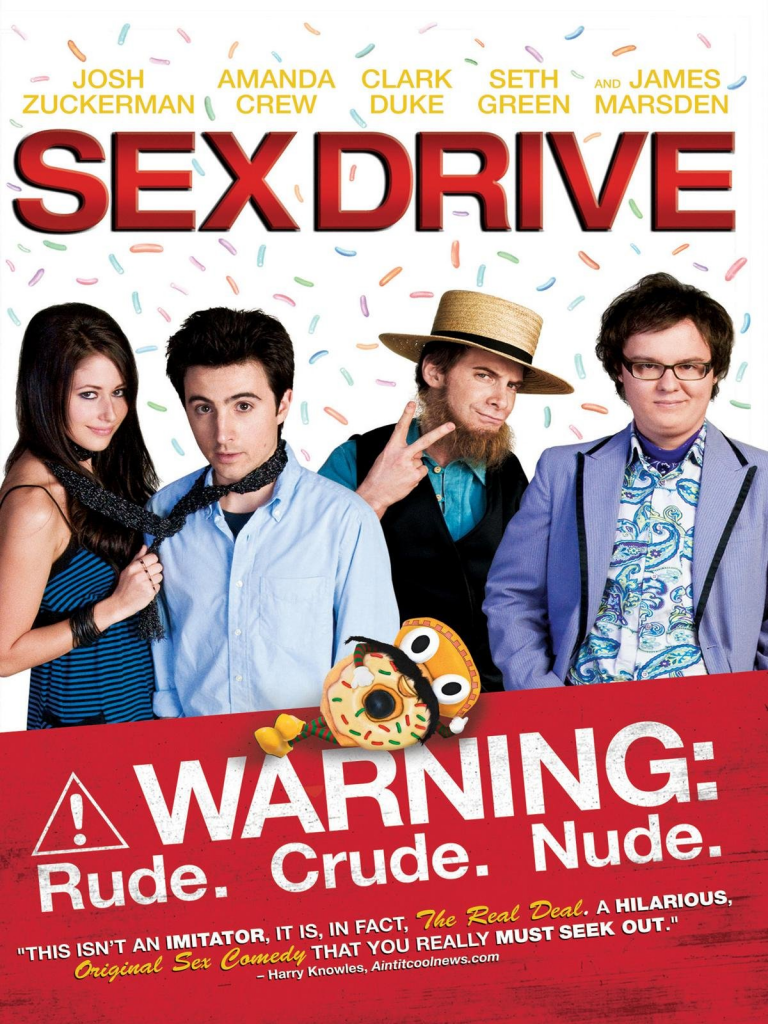 Based on the novel All the Way by Andy Behrens, Sex Drive is a teen comedy and road trip mashup that was written and directed by Sean Anders. This uproariously funny flick follows Ian Lafferty (Josh Zuckerman), an unassuming 18-year-old who meets the girl of his dreams online and embarks on an epic road trip to meet her. Joined by his best friends Lance (Clark Duke) and Felicia (Amanda Crew), Ian steals his brother's muscle car and starts his trip from Illinois to Tennessee. The trio gets into all sorts of trouble along the way, leading to some surprising revelations between the tightly-knit friends. Like American Pie, Sex Drive is all about the incredibly far lengths young men will go for hollow love, even if it damages friendships along the way.
2. Not Another Teen Movie (2001)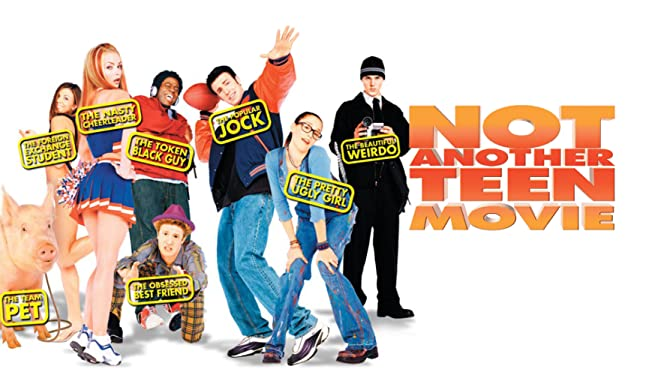 When it comes to parody films, there are very few that are as effective and on the nose as Not Another Teen Movie. Created as a direct parody of popular teen rom-coms like She's All That and 10 Things I Hate About You, Not Another Teen Movie tells a hilariously irreverent story centered around a group of high school students attending "John Hughes High" in California. With a talented cast including the likes of Chris Evans and Jaime Pressly, the movie perfectly parodies every genre trope under the sun, consistently poking fun at the most popular teen films of the 1980s and 1990s. Now that Chris Evans is one of the biggest names in Hollywood, it's even more hilarious to look back on Not Another Teen Movie and his outrageous performance.
3. Road Trip (2000)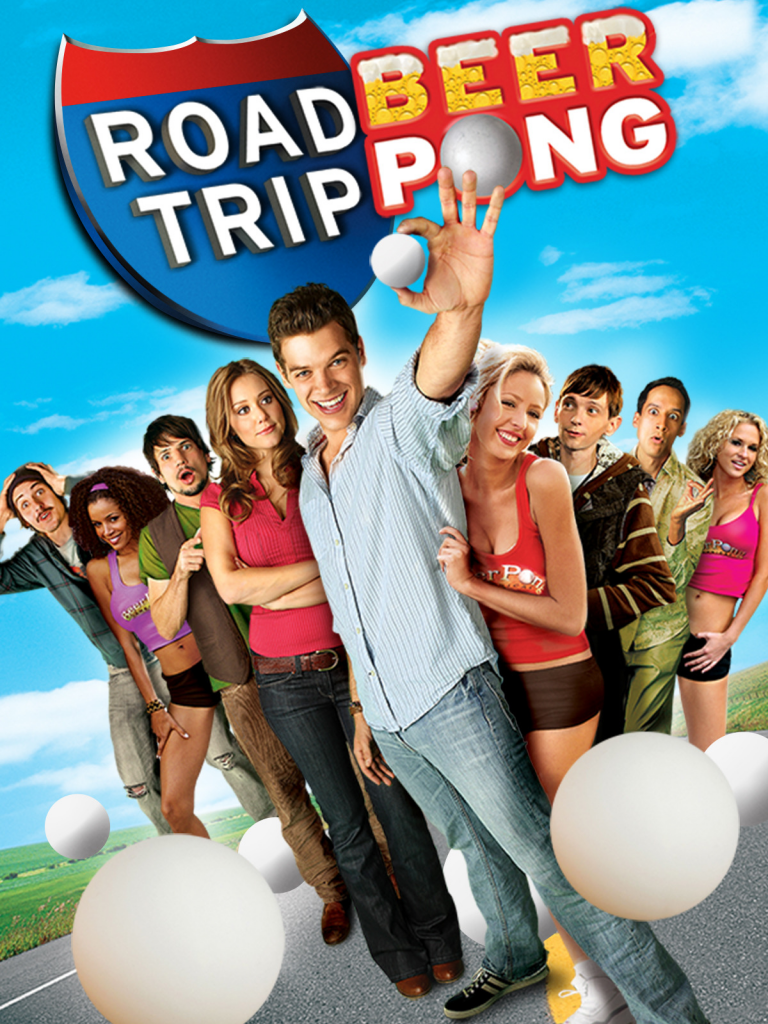 Directed by Todd Phillips, the same guy who brought us The Hangover, Road Trip is a lewd comedy about a group of college students who take a wild road trip to retrieve some sensitive media. When freshman college student Josh Parker (Breckin Meyer) accidentally sends a sex tape of him and another woman to his long-distance girlfriend Tiffany (Rachel Blanchard), he recruits three of his buddies to make a daring cross-state trip to retrieve it. Wacky comedian Tom Green brings his signature brand of absurdity as the film's narrator, while Sean William Scott (Steve Stifler in American Pie) pops up as Josh's friend, E.L. Much like American Pie, Road Trip presents a ridiculous story of promiscuity with a slew of hilarious moments.
4. Superbad (2007)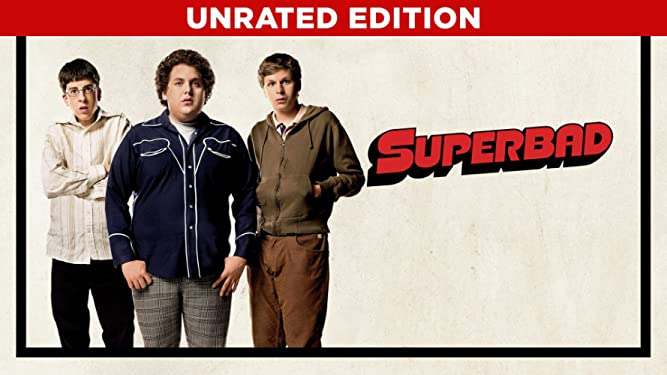 Like American Pie did in 1999, Superbad gave the teen comedy genre a boost of originality when it was released in 2007, ushering in a new era. Directed by Greg Mottola, the film follows two high school students who want to lose their virginity before they graduate and will stop at nothing to do so. The movie stars Jonah Hill and Michael Cera as Seth and Evan, two bumbling introverts who try to woo their desired partners but continue to fail. As the duo prepares for a big end-of-year house party, they make a last-ditch effort to score, leading to run-ins with the police and other comical encounters. Not only is Superbad exceptionally funny, but it contains some truly charming characters and iconic quotes that have been cemented in cinematic history.
5. National Lampoon's Van Wilder (2002)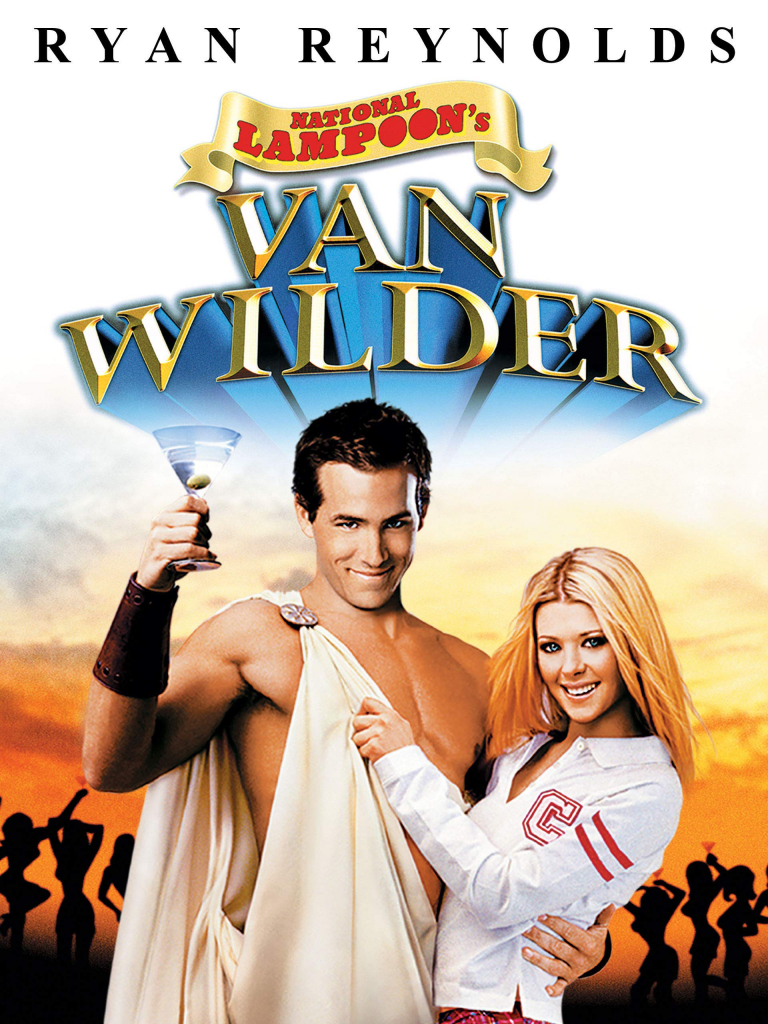 Largely considered the film that launched Ryan Reynolds' career, National Lampoon's Van Wilder is a college comedy that follows one sarcastic senior who refuses to graduate. Ryan Reynolds plays the eponymous Van Wilder, a local celebrity and carefree student in his seventh year of studies at Coolidge College. When his lifestyle is challenged by Gwen (Tara Reid), an attractive reporter from the school newspaper, Van does some self-reflection and vows to change his lazy ways. While many movies like American Pie glorify lust-driven and lackadaisical characters, National Lampoon's Van Wilder puts that personality under scrutiny. That said, the film still contains a satisfying amount of sex jokes and gross-out humor, elevated by Ryan Reynold's breakthrough performance.
6. Can't Hardly Wait (1998)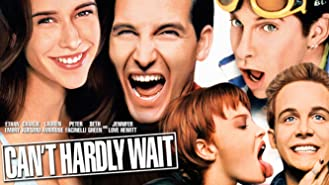 Can't Hardly Wait was released a full year before American Pie and many consider the two movies to be remarkably similar in both tone and humor. Trading out the sideline storytelling and skipping straight to the punch, Can't Hardly Wait focuses on a diverse group of students as they gather for one last house party bash post-graduation. The narrative primarily centers on Preston Meyers (Ethan Embry), a quiet kid who plans to profess his love to popular girl Amanda Beckett (Jennifer Love Hewitt) during the festivities. However, the movie touches on other typical high school problems, including bullying, peer pressure, and raging hormones. Blending traditional themes with a youthful and occasionally problematic burst of energy, Can't Hardly Wait continued the success of the teen comedy before American Pie was dubbed a classic.
7. Blockers (2018)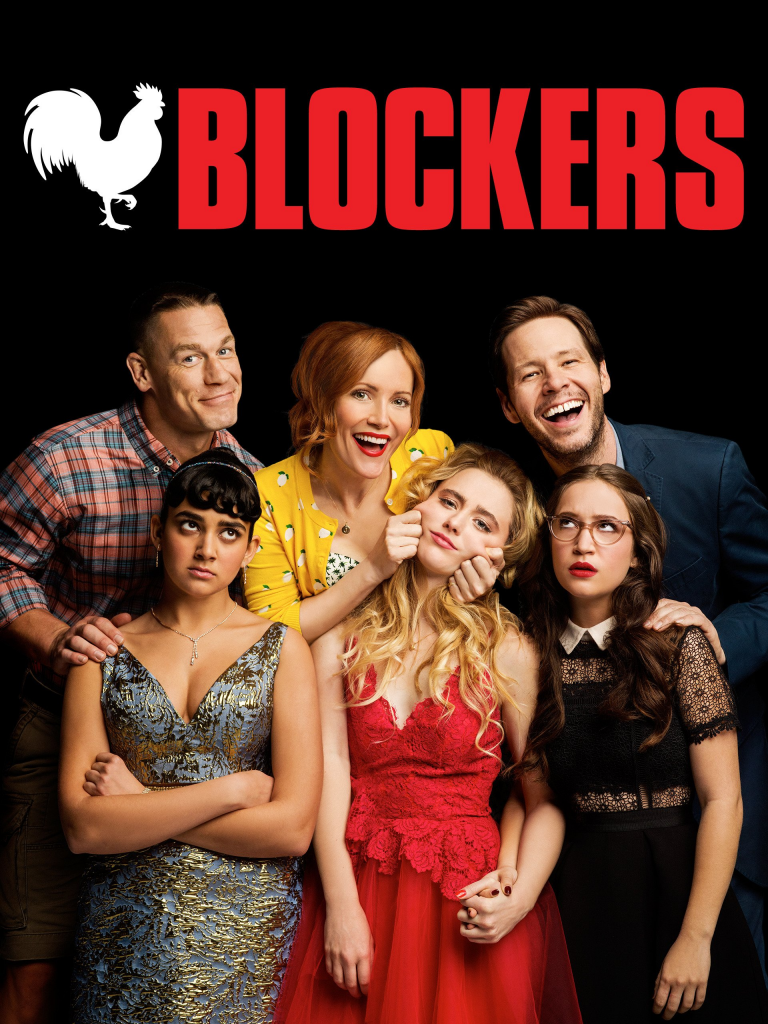 Although salacious teen comedies are rarer nowadays than in decades prior, some films continue to carry the torch, as evidenced by 2018's Blockers. As the directorial debut for Kay Cannon, this flick flips the script on the genre, telling a story of adolescent love through the eyes of prying parents. The movie focuses on Julie (Kathryn Newton), Kayla (Geraldine Viswanathan), and Sam (Gideon Adlon), three childhood friends who make a decision to lose their virginity on prom night. Unbeknownst to them, their parents come together to try to prevent their success. While most teen comedies rarely speak to the anxiety of parents, Blockers bridges the gap, making this a hilarious and relatable film for both teens and adults.
8. Old School (2003)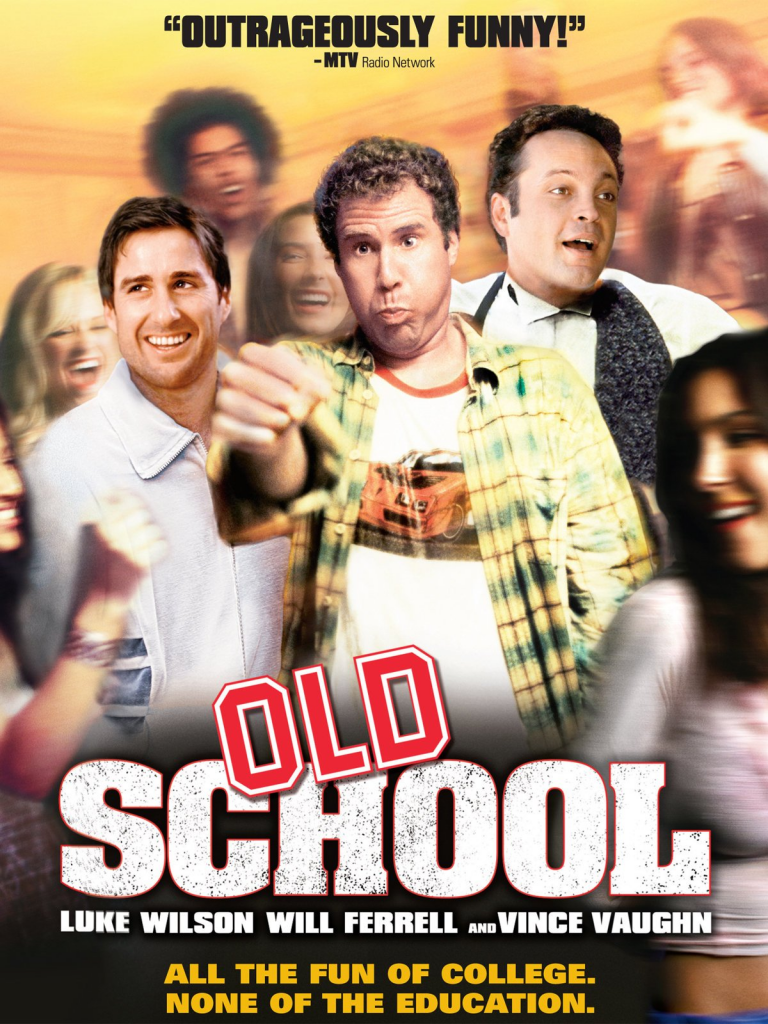 Old School is another classic comedy directed by Todd Phillips and stars Luke Wilson, Vince Vaughn, and Will Ferrell. Covering familiar genre tropes but with a cast of adults rather than inexperienced teens, Old School follows a group of three friends who are unwilling to let their college days die. After successful attorney Mitch Martin (Luke Wilson) breaks up with his girlfriend and goes through a bout of depression, he moves to a nearby college campus and attempts to start his own fraternity. Like National Lampoon's Van Wilder, Old School treads familiar ground but offers a unique spin, offering a tale of redemption rather than ridicule. Plus, Will Ferrell is absolutely hilarious as Frank "The Tank" Ricard, spouting off one-liners and generally stealing the show.
9. Wet Hot American Summer (2001)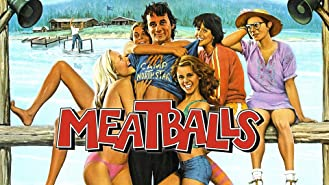 Set at a laid-back summer camp in 1981, Wet Hot American Summer tells the tale of a group of intoxicated and aroused counselors who look for love and excitement on the last day of camp. Directed by David Wain, the movie was far from a success when it was first released, but has since become a cult classic thanks to its over-the-top dark comedy and stellar cast. This sidesplitting comedy features an all-star cast in the early years of their career, including Paul Rudd, Bradley Cooper, Michael Ian Black, Elizabeth Banks, and many more. When compared to most other teen comedies, Wet Hot American Summer is notably sarcastic and satirical, rarely taking itself seriously.
10. Neighbors (2014)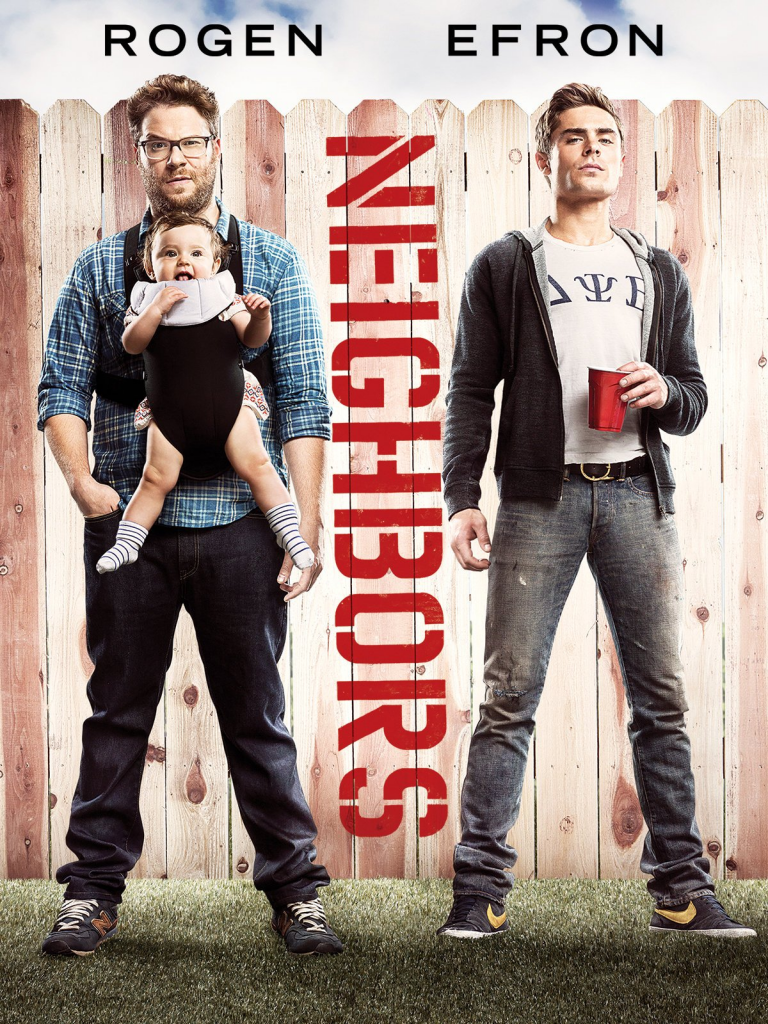 Neighbors was directed by Nicholas Stoller and stars Seth Rogen and Zac Efron as two starkly different people who wind up as neighbors, resulting in mayhem and misadventures. Mac (Seth Rogen) and his wife Kelly (Rose Byrne) struggle with raising their infant daughter as a new fraternity moves in next door, led by the charismatic Teddy (Zac Efron). Jealous of Teddy's youthful disregard for authority while still wanting to be perceived as a "cool adults", Mac and Kelly launch a prank war on the fraternity, which escalates quicker than they ever thought. Through and through, Neighbors is a hysterical flick that's equally endearing, offering a fresh take on the "irresponsible fraternity gone wild" formula.
11. Fast Times at Ridgemont High (1982)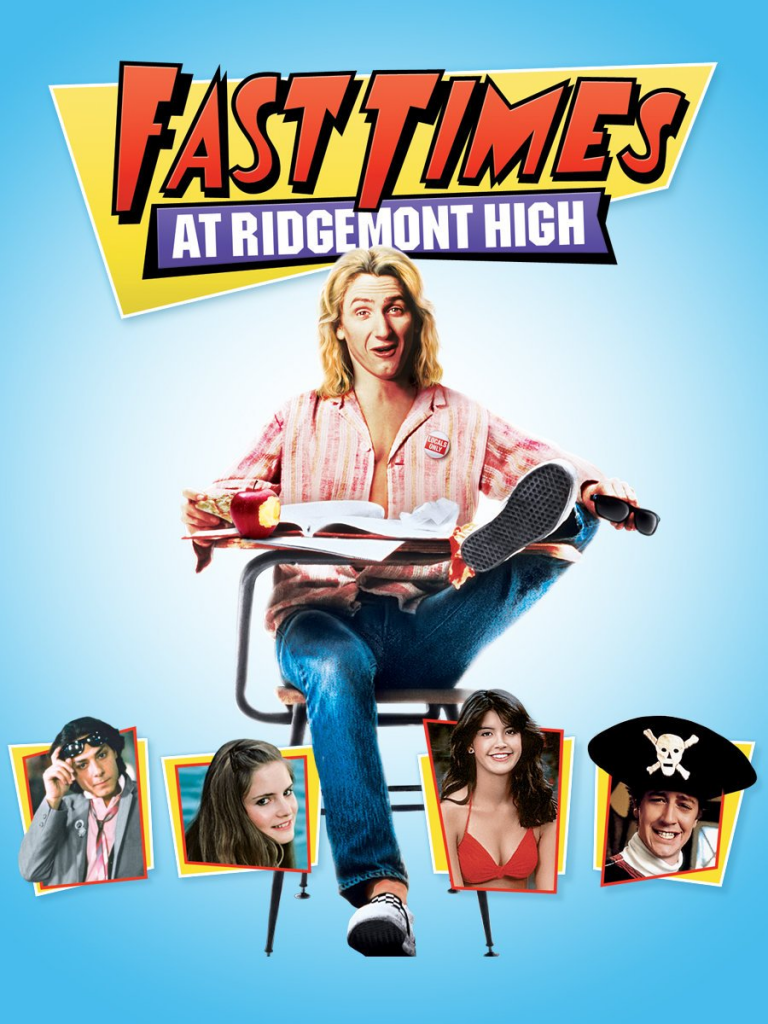 Over 15 years before American Pie hit theaters, Fast Times at Ridgemont High wowed audiences with its controversial coming-of-age tale. Directed by Amy Heckerling and based on the book of the same name by Cameron Crowe, this quintessential teen comedy follows a class of Californian high school students as they deal with standard teenage woes. Brad Hamilton (Judge Reinhold) is a senior with big plans for his last year of school while his younger sister Stacy (Jennifer Jason Leigh) starts her freshman year with wide-eyed innocence. Their story is intertwined with other affable characters like smooth-talker Mike Damone (Robert Romanus), self-doubting Mark Ratner (Brian Backer), and stoner Jeff Spicoli (Sean Penn). This iconic tale of irresponsible teens has even earned a spot in the National Film Registry due to its cultural significance.
12. Booksmart (2019)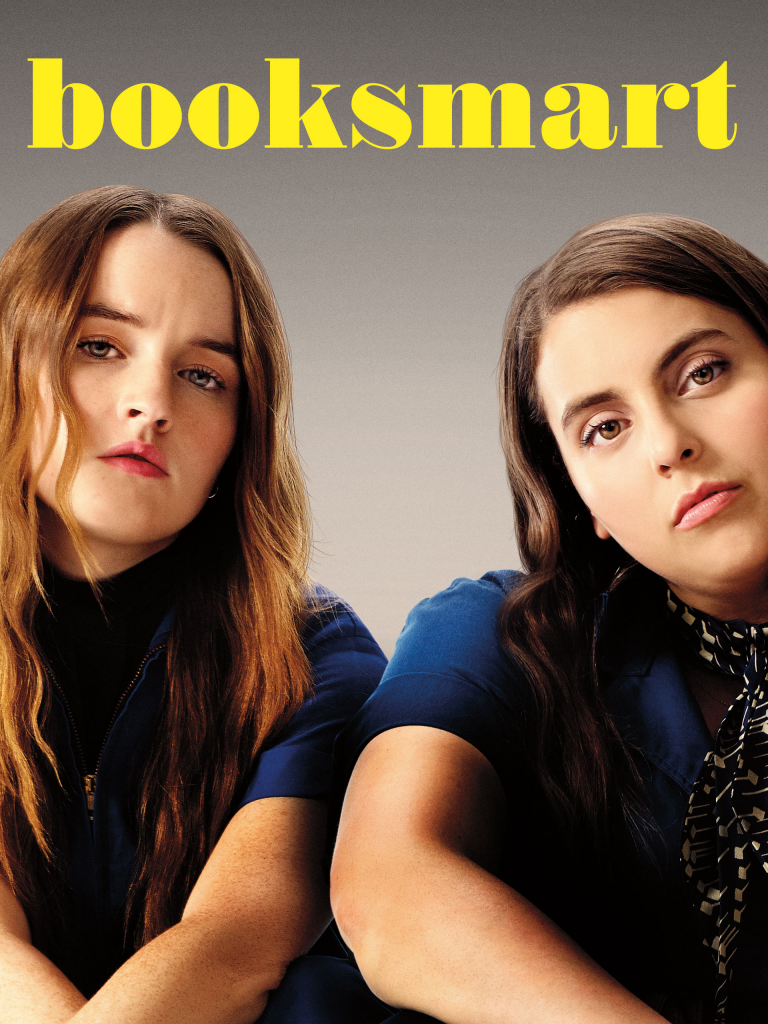 Booksmart is the newest teen comedy on our list of movies like American Pie and was the directorial debut for Olivia Wilde. The film stars Kaitlyn Dever and Beanie Feldstein as Amy and Molly, two dorky high school students who decide to shake things up as the school year comes to an end. Worried that they didn't spend enough time partying with their classmates, the pair break out of their shells and attempt to attend a blowout graduation bash. As expected, things don't go according to plan, resulting in a chaotic night of misfortune. Instead of going for easy jokes and calling it a day, Booksmart touches on important themes of friendship and individuality, offering an emotional and uplifting ending.