The movie industry is in something of a tricky spot right now. While there are a huge number of great movies still hitting cinemas on a regular basis, some cinema chains have admitted that they're struggling to continue operating after COVID decimated their earnings, and movements like the unfortunate "Gentleminions" trend have damaged cinemagoers' faith in cinemas as well. Could September 2022 be the month to get more people back in the cinema? Well…probably not. Saying that, there are still some great movies on the way, so let's take a look at 10 must-see movies coming out in September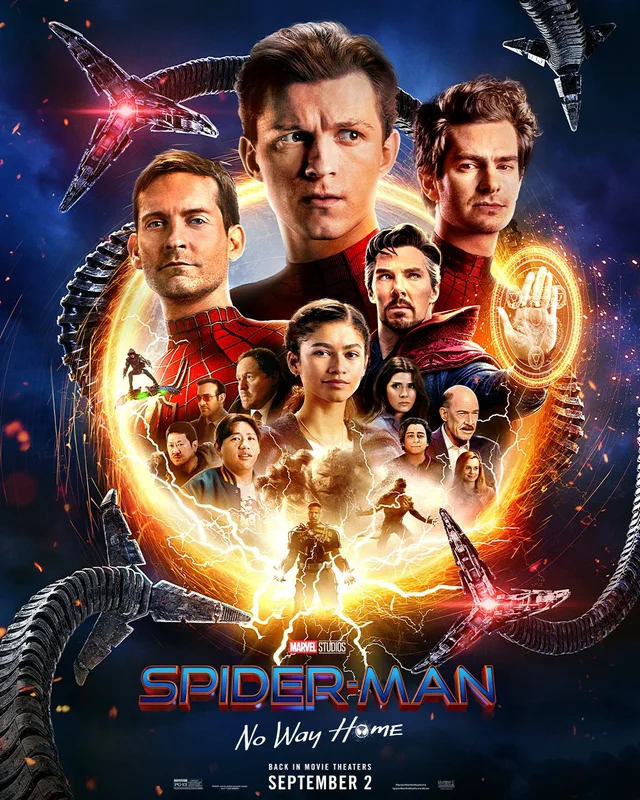 The original Spider-Man: No Way Home is already a whopping 148 minutes long, and the upcoming The More Fun Stuff Edition will add an extra 11 minutes of footage, making this one of the longest Marvel movies around. Still, if we get to see 11 more minutes of this universe-hopping extravaganza, we won't complain. Marvel fatigue aside, No Way Home was one of the best MCU movies in recent years, so we'll be heading back to the cinema to watch this one.
Three Thousand Years of Longing (September 2nd)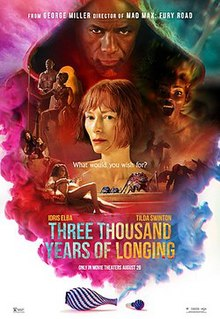 George Miller is one of the most exciting filmmakers around. He directed the excellent Mad Max: Fury Road, and now, he's turning his hand to this dark fantasy epic. With Idris Elba and Tilda Swinton on board, it's hard to imagine how Three Thousand Years of Longing could be anything but magical, but we'll have to wait and see. Elba plays a Djinn who offers Tilda Swinton's Alithea three wishes if she can grant him his freedom in return.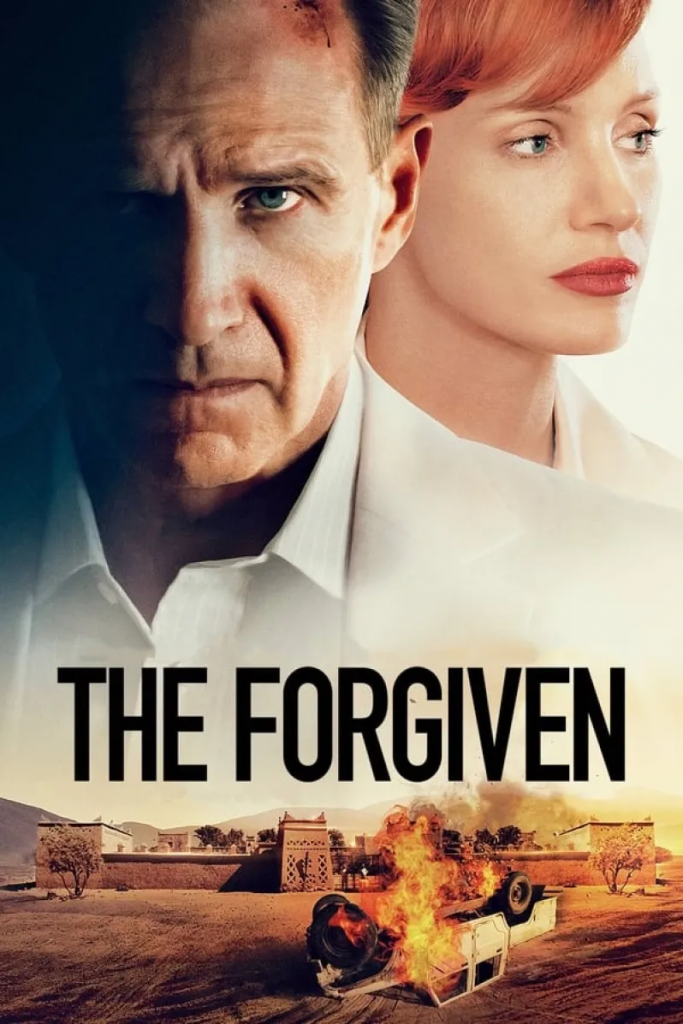 In this drama from The Guard director John Michael McDonagh, Ralph Fiennes is David Henninger, an aristocrat who gets entangled in an incident that involves both him and the local Muslims near the villa in Morocco in which he is staying. What follows is a story about culture clashes, common humanity, and race relations. The cast also includes Jessica Chastain, Matt Smith, and a host of excellent supporting actors, so we're excited to see this one.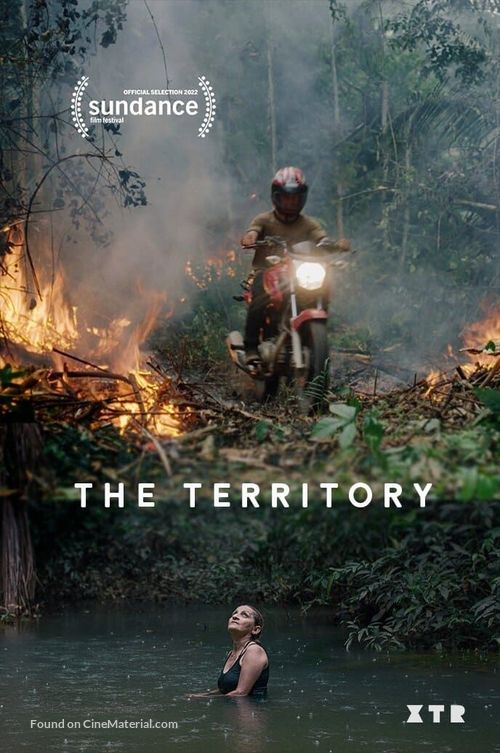 This Brazilian documentary is all about how the local Uru-eu-wau-wau people are fighting against increasing deforestation against a backdrop of breathtaking political apathy. The movie might be a documentary, but it's shot like a taut and lean thriller; the story is gripping and compelling, so it never feels like you're sitting in front of a prestige picture (which has its own delights, of course). This won't be a feelgood movie, but it should be a feel-something movie, which is rare nowadays.
Fall (September 2nd)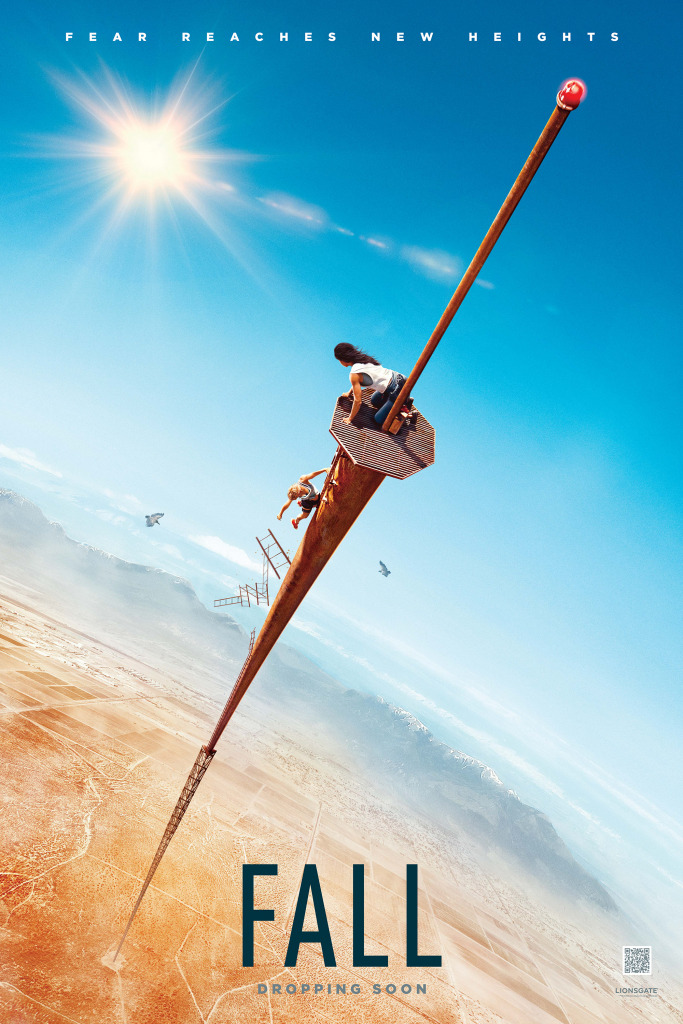 Fall is a story about two friends who want to climb a massive radio tower in order to spread the ashes of a friend who tragically died in an accident. As you can imagine, it doesn't quite work out that way, leaving our heroes stranded atop the tower without any recourse. Don't watch this movie if you're in any way afraid of heights, especially if you're planning to visit the cinema; it's likely to leave you a quivering, gibbering wreck, even if the story is a little inert.
Bodies Bodies Bodies (September 9th)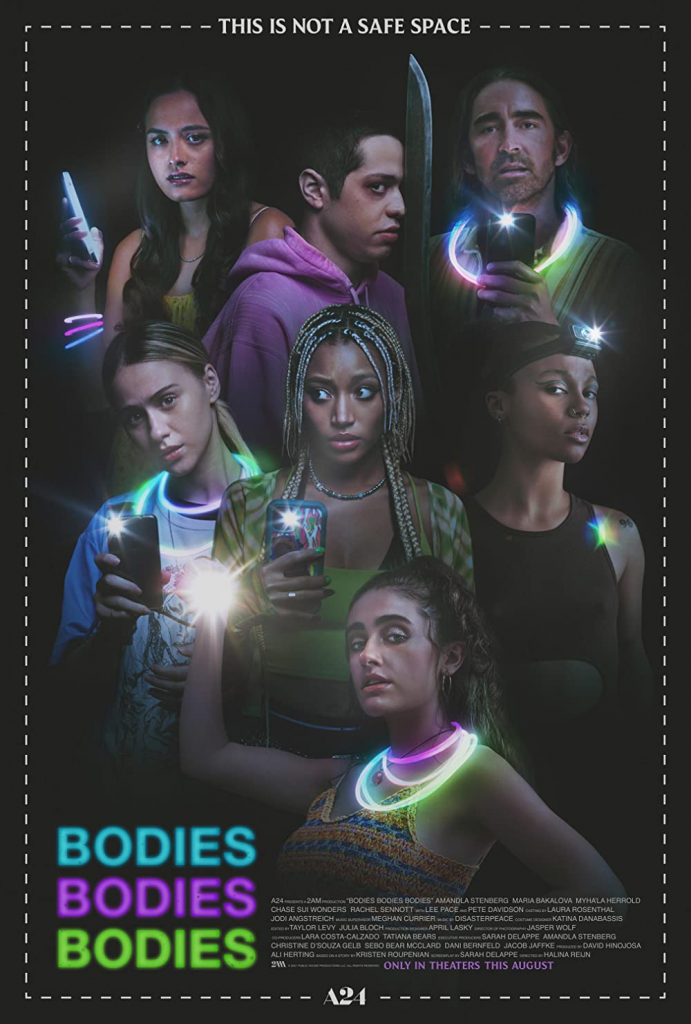 If you like black horror comedies, then you should definitely check out Bodies Bodies Bodies. It stars Amandla Stenberg and Maria Bakalova and revolves around a group of young party-goers who decide to play a sort of Among Us-style murder mystery game. Of course, the game goes horribly wrong, and what follows is a dark descent into not only grisly murder but also interpersonal relationships. Don't worry, though; this is a movie with a wickedly comedic edge.
See How They Run (September 16th)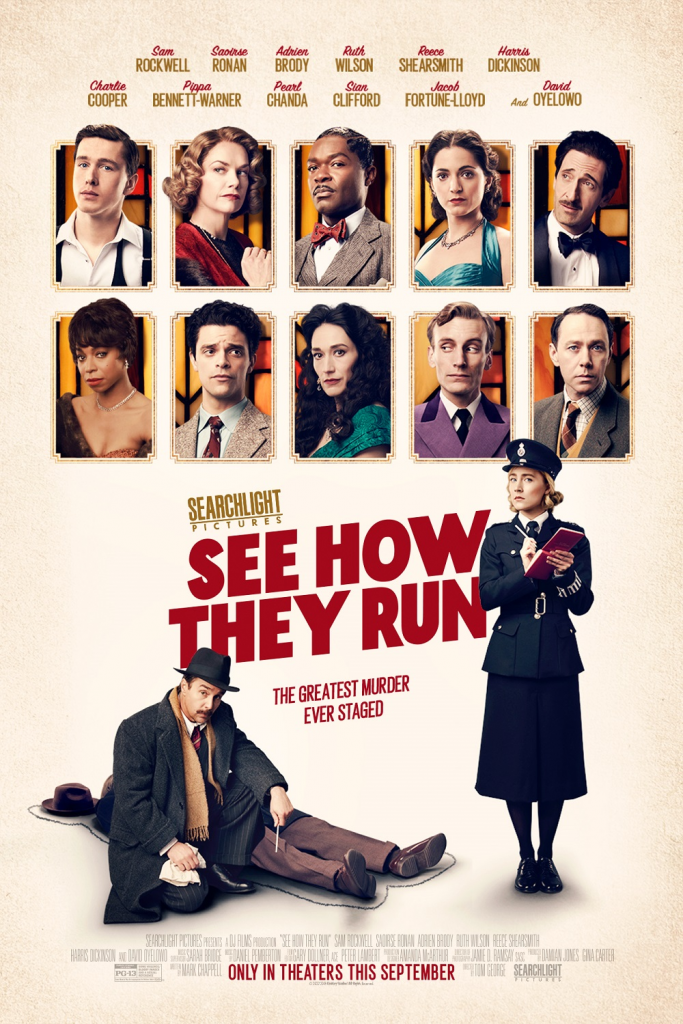 It's hard to imagine how See How They Run could exist without Rian Johnson's excellent whodunit Knives Out. This one stars Sam Rockwell and Saoirse Ronan as two investigators tasked with trying to figure out the truth behind the murder of a member of an upcoming play's crew. The star-studded cast also includes Ruth Wilson, David Oyelowo, Adrien Brody, and Harris Dickinson, so seek this one out if you're looking for another fun whodunit with plenty of famous people.
Ticket to Paradise (September 16th)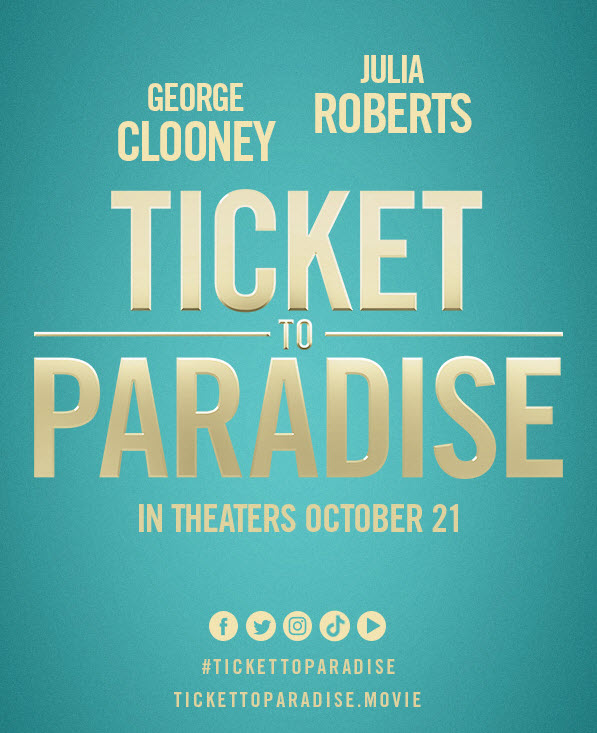 George Clooney and Julia Roberts are reunited once again in Ticket to Paradise, a gentle romantic comedy directed by Mamma Mia! Here We Go Again head Ol Parker. Clooney and Roberts are a divorced couple who travel to Bali in order to prevent their daughter from marrying a local, thereby apparently making a mistake that they themselves made many years ago. This probably won't be the movie for you if you want plot twists and unpredictability, but it looks fun nonetheless.
Don't Worry Darling (September 23rd)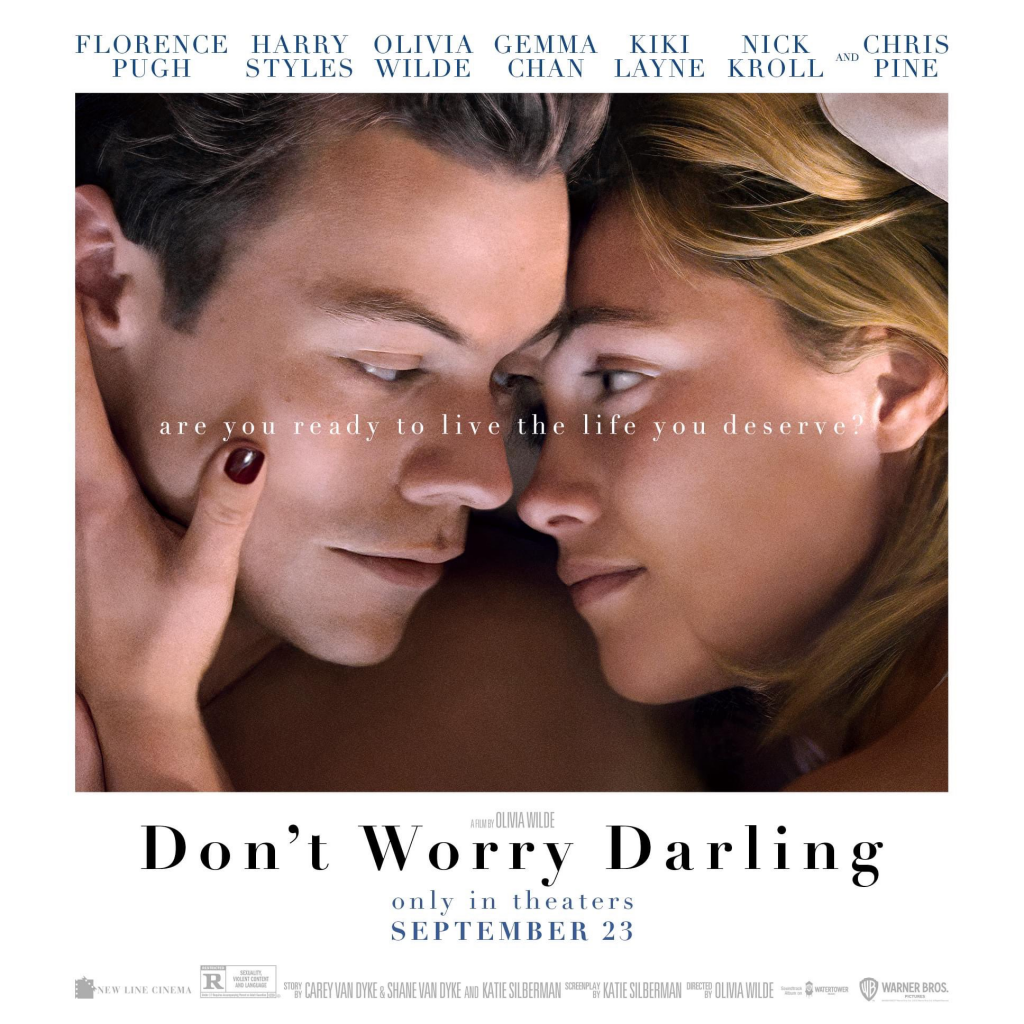 Don't Worry Darling will be director Olivia Wilde's third feature behind the camera, and it's not hard to see shades of Stepford Wives in the setup. Florence Pugh and Harry Styles are an ostensibly happy couple in the 1950s, but Pugh's Alice thinks Styles' Jack is hiding something at the company he works for. She becomes determined to figure out what's wrong, leading to tensions in both their community and their own marriage. Styles notoriously replaced Shia LeBoeuf on the movie due to the latter's bad behaviour.
Mrs Harris Goes To Paris (September 30th)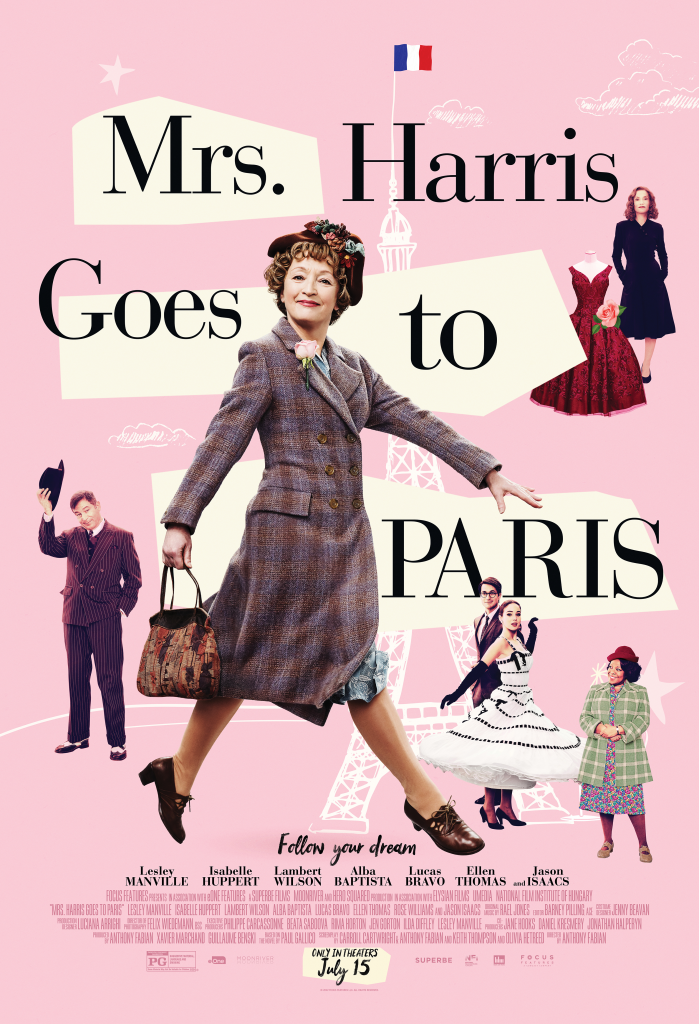 A third adaptation of 1958's Mrs 'Arris Goes To Paris, written by novelist Paul Gallico, this movie stars a game Lesley Manville as the titular Mrs. Harris, who decides to go to Paris after she sees a dress that she simply must have. Along the way, she will meet Isabelle Huppert, Lambert Wilson, and (hello to) Jason Isaacs, as well as experiencing some thrillingly cinematic Paris adventures. As a fun, fluffy confection, this one shouldn't be missed if you're looking for escapist enjoyment.