Depending on which calendar you follow, we're either most of the way through summer or just around halfway through it (at time of writing, at least).
You might think that movie releases would start to dry up once the initial summer thrill has faded, but that's simply not the case; there are tons of great movies hitting cinemas this month, whether you're into smaller indie productions or out-and-out blockbuster smash hits.
Here are some of the best movies you can look forward to watching in cinemas (or on streaming services!) when they land in August 2023.
Meg 2: The Trench (August 4th)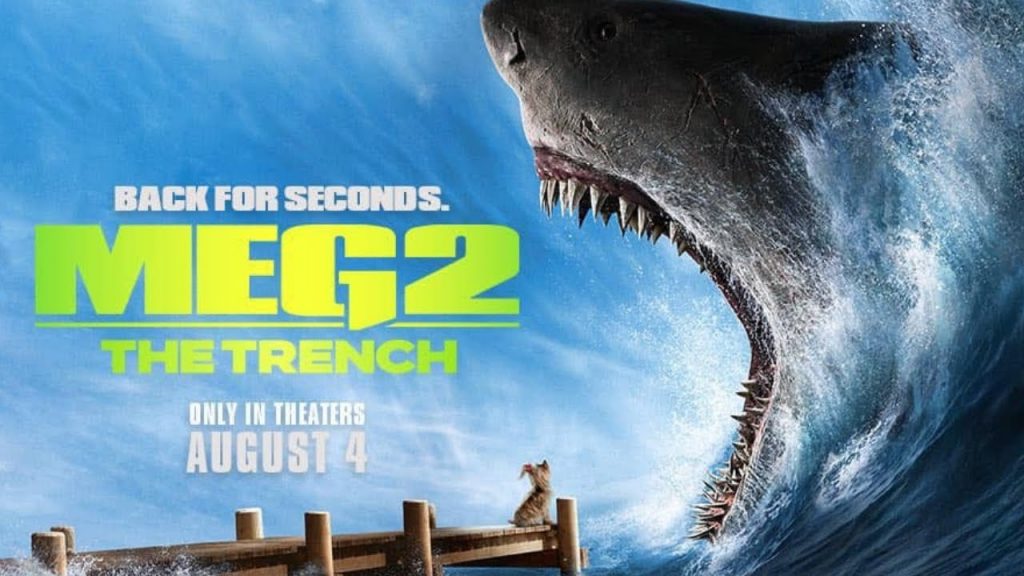 Ben Wheatley's name being attached to this movie was our first clue that it was going to be something special. The British director made his name with grim horror flicks like A Field in England and In the Earth, so his attachment to something as popcorn-friendly as The Meg seemed incongruous.
The movie is almost upon us, though, and it stars Jason Statham as Jonas Taylor (see what they did there?), although it hardly matters who Statham's character is. Meg 2 promises to deliver ridiculous, over-the-top thrills, giant sea creatures, and lots of cheesy dialogue, and what more could you want?
Joy Ride (August 4th)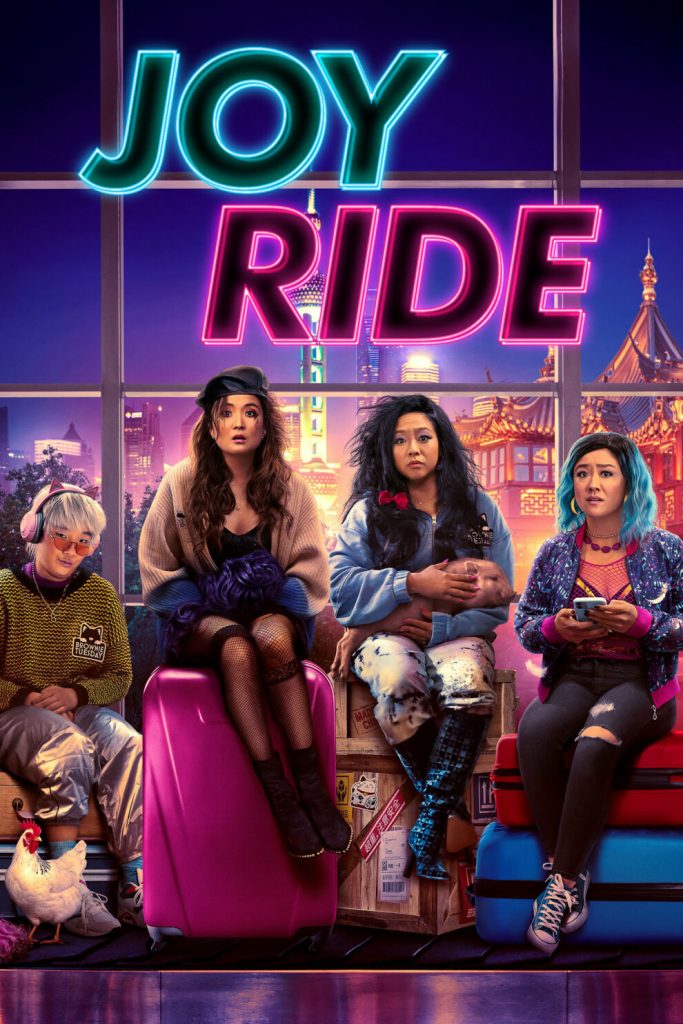 Also heading to UK cinemas on August 4th is Joy Ride, the debut directorial feature from Crazy Rich Asians writer Adele Lim. The movie revolves around a disastrous business trip embarked on by Ashley Park's Audrey, and the consequences of the trip on her relationships and those around her.
If you love Crazy Rich Asians and diaspora comedies in general, then Joy Ride promises to be a great time; it's been out in the US for a while and was received warmly by American critics, scoring an impressive 91% rating on Rotten Tomatoes. Time will tell if UK audiences will respond to it in a similar way.
Gran Turismo (August 9th)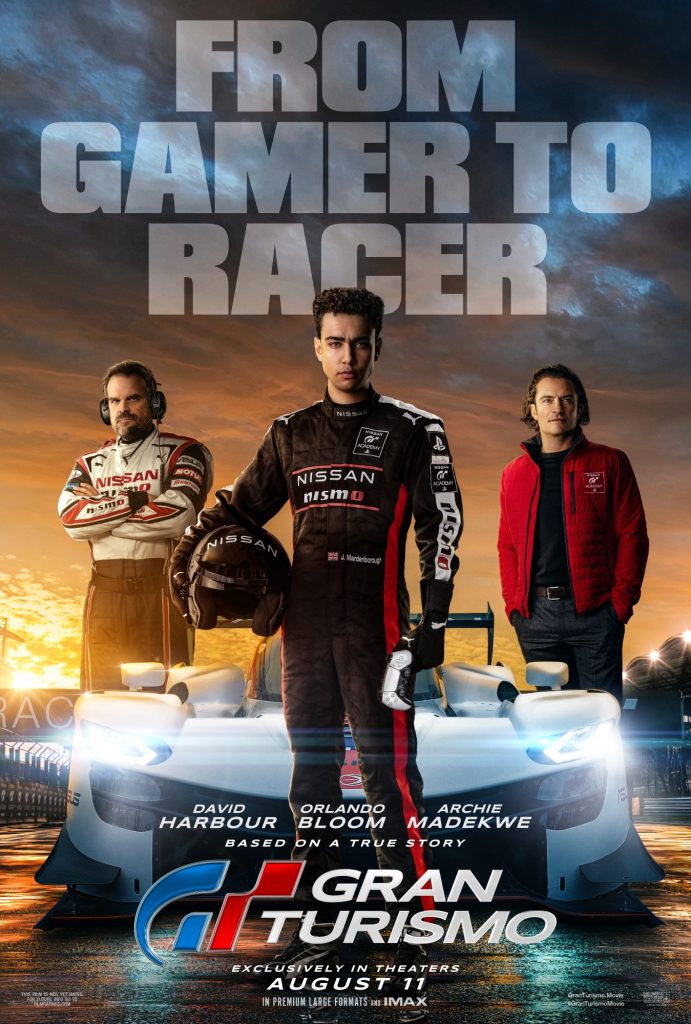 Rather than simply being a po-faced racing game adaptation in the manner of the ill-fated Need for Speed movie, Gran Turismo is based on the surprising true story of Jann Mardenborough, a gamer who won a series of competitions and managed to become a professional racing driver off the back of his gaming skills.
The premise would seem ridiculous if it wasn't also true, but the movie boasts the involvement of acting legends like David Harbour and Djimon Hounsou, as well as supporting cast members like Orlando Bloom and Geri Halliwell (yes, really). Director Neill Blomkamp has taken a rather audacious route with this one, so we'll be excited to see if it pays off.
Haunted Mansion (August 11th)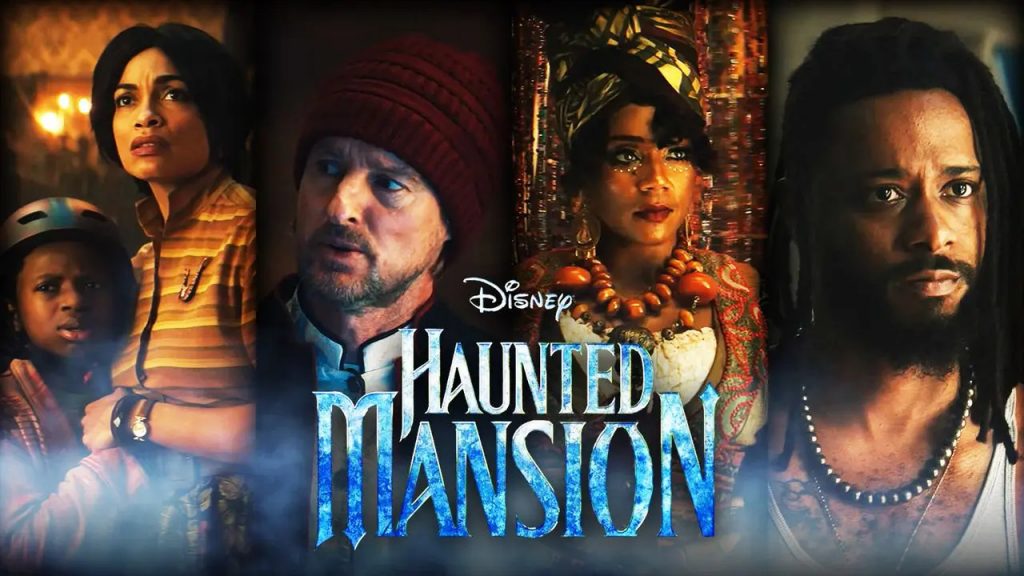 There is absolutely no universe in which a movie called Haunted Mansion should be debuting in August, but it's possible that Disney was trying to avoid having its movie caught up in the glut of genuine chillers that get released around Halloween time. We're not sure the strategy will pay off, but it makes some sense.
This movie is based on a Disneyland ride, in the same manner as Pirates of the Caribbean and Jungle Cruise. It stars LaKeith Stanfield, Rosario Dawson (who's also popping up in the upcoming Star Wars series Ahsoka), and Owen Wilson, and promises at least to be campy family fun, if not particularly groundbreaking fare.
Blue Beetle (August 18th)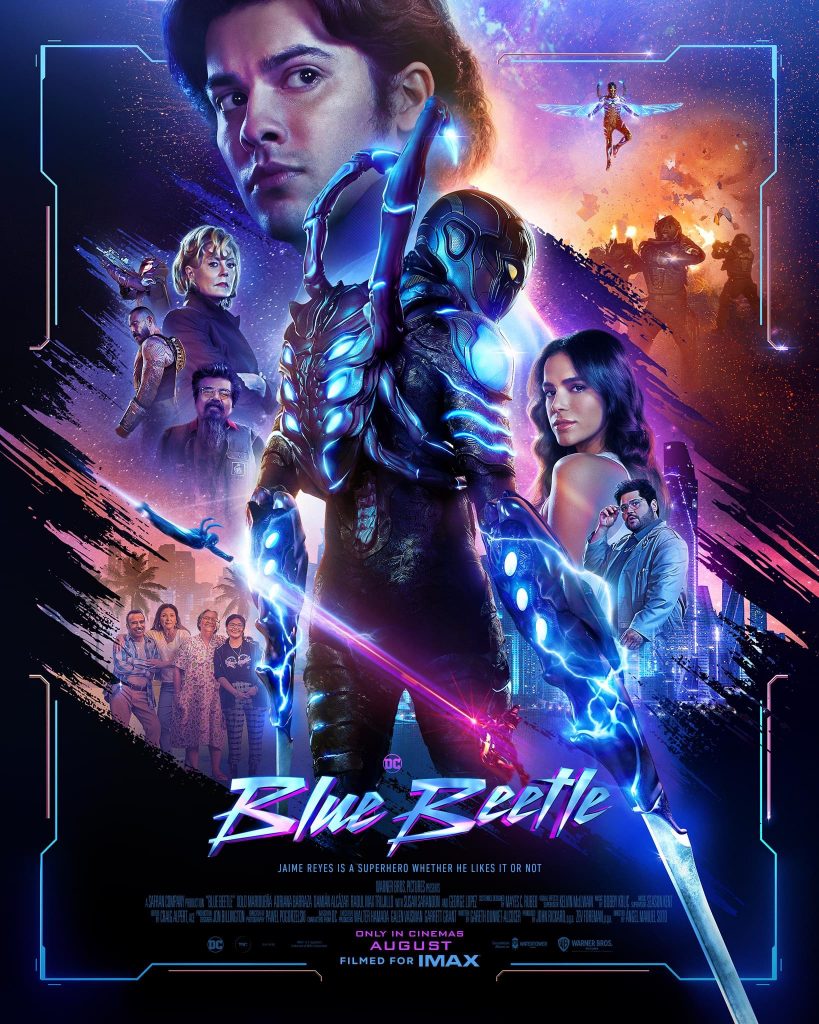 Now here's a rather curious case. You may have noticed a distinct lack of Blue Beetle marketing on your travels, and although some of that is due to actors being unable to promote their movies amid the ongoing Hollywood strike, it's baffling that DC isn't putting more behind this promising tale of an underrated DC superhero.
Xolo Maridueña stars as Jaime Reyes, who's granted powers from an alien scarab (the titular Blue Beetle). The supporting cast includes Raoul Max Trujillo as Indestructible Man, as well as George Lopez, Susan Sarandon, and Adriana Barraza. Here's hoping Blue Beetle can do what The Flash couldn't, i.e. sustain audience interest.
Strays (August 18th)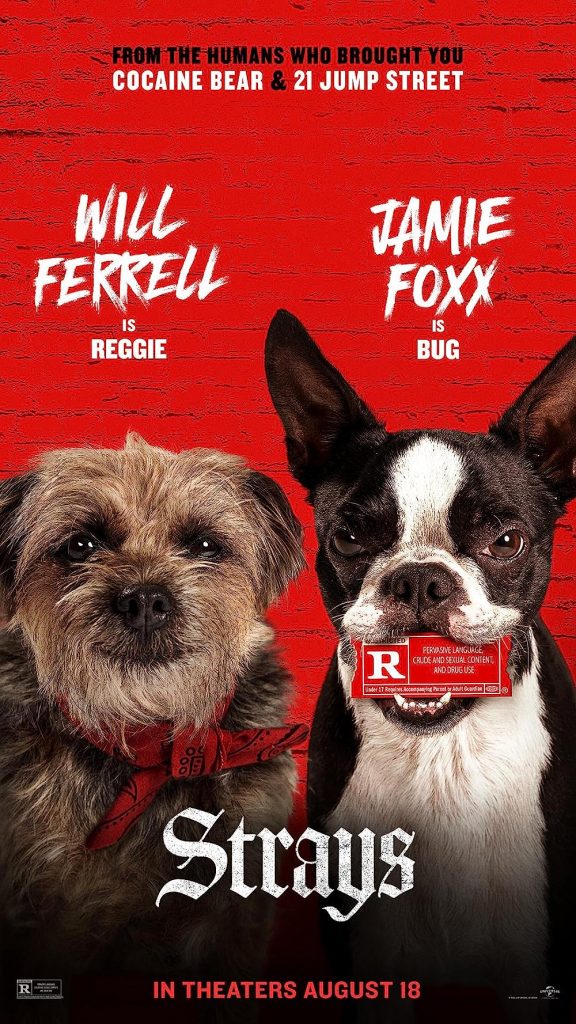 If you don't fancy wandering along to a DC superhero movie on August 18th, then you've got another choice: animal comedy Strays, directed by Barb and Star Go to Vista Del Mar helmsman Josh Greenbaum and featuring the voice talents of comedy A-listers like Will Ferrell and Jamie Foxx.
The premise of Strays is simple: a group of stray dogs team up in order to get revenge on a cruel human, who has abandoned Will Ferrell's beautiful Terrier Reggie (it's not actually Ferrell's dog; he plays the character in the movie). Projects like this either turn out charmingly endearing or terrible, so we'll have to wait and see into which kennel Strays wanders.
The Blackening (August 25th)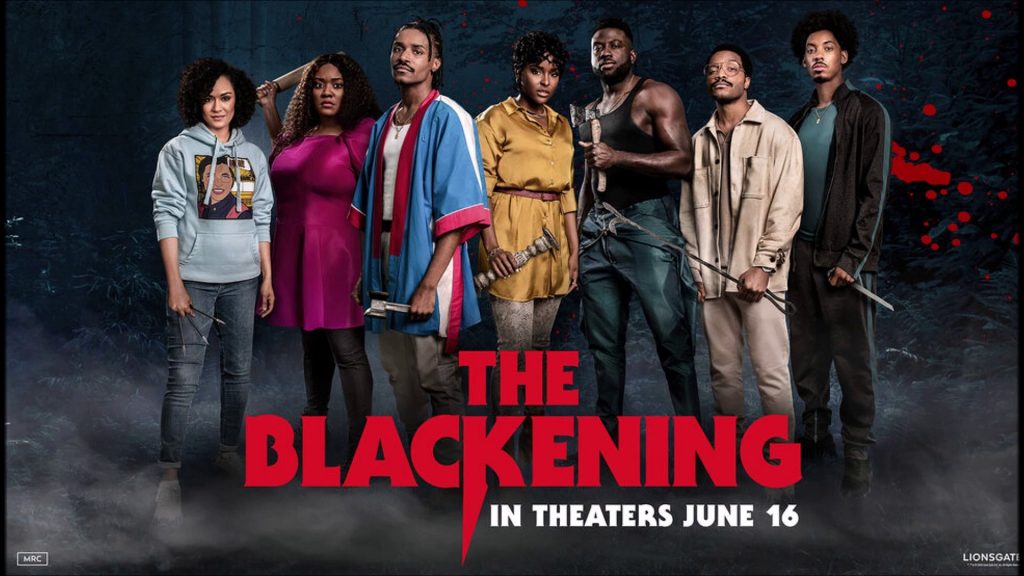 The Blackening essentially falls into the same category as movies like Cabin in the Woods; it's a satire on horror tropes and stereotypes, although this one is lampooning the ways in which Black people are treated in the horror genre. It's directed by Barbershop director Tim Story.
In The Blackening, a group of Black friends travel to a literal cabin in the woods (which is never a good idea), and they're quickly targeted by a ruthless murderer against the backdrop of Juneteenth. If you're not up on your American history, Juneteenth refers to June 19th, the date on which slavery was officially abolished in 1865. It should be pretty clear which satirical targets The Blackening is aiming to hit on that basis.