It hasn't been very long since the Samsung Galaxy S23 first graced our shelves, but we're forward-thinking types here, and so we think it's high time to start considering what the Galaxy S24 is going to look like. Of course, Samsung is almost certainly already working on the device, but the company hasn't made any official announcements about the S24 yet; with the S23 freshly available, Samsung will likely want to make sure as many people pick that up as possible before moving on.
However, that's not stopping the rumour mill and the leak brigade from being just as active as you'd expect. Leaks and rumours point to a powerful phone indeed, but will it be an essential purchase if you invested in this year's Galaxy S23? Here's everything we currently know about the Galaxy S24, including a potential release date, specs, and more.
Samsung Galaxy S24 release date – when will the phone launch?
Galaxy devices tend to launch around February or March, and we've got no cause to think that the Galaxy S24 will be any different. The Galaxy S23 launched in mid-February, and so you can expect the Galaxy S24 to arrive at a similar time. We're going to bet that a February 2024 release date is on the cards for the Galaxy S24, although, of course, we can't be more specific than that. If the phone launches later than March 2024, we'd be very surprised indeed.
Samsung Galaxy S24 range – will there be three phones again?
This year's Galaxy range included three options: the standard Galaxy S23, the S23 Plus, and the S23 Ultra. The standard and Plus phones only differ in terms of screen size and battery life, while the Ultra offers an option with increased RAM and also has a higher-resolution display as well as a better battery.
So, will the Galaxy S24 range once again consist of three phones? According to one source, Samsung is planning to ditch the S24 Plus and offer only the S23 and S23 Ultra as options. That would make sense; it would streamline the range and stop customers being confused about which phone they should buy.
However, that story has been disputed by noted leaker Roland Quandt, who calls it "bad research" and suggests that a Plus model does indeed exist for the upcoming S24 range. At the moment, there's nothing official to suggest Samsung is planning to ditch the Plus model, so for now, it's safe to assume that all three phones will once again be available as part of the new range.
Samsung Galaxy S24 specs – how will it perform?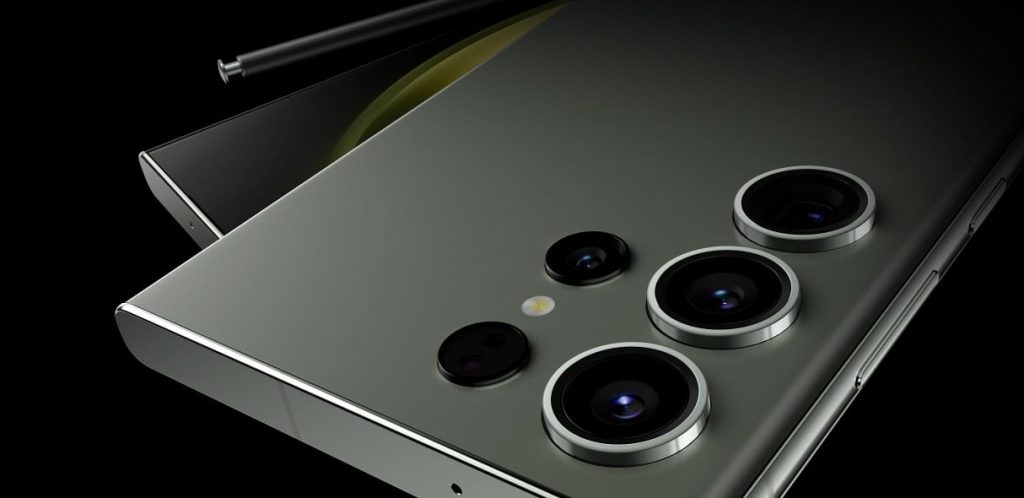 As you'd expect, there's likely to be a performance jump between this year's S23 range and next year's S24. The Snapdragon 8 Gen 2 chip powers the Galaxy S23, and we're expecting that the Samsung-Qualcomm partnership will continue once again for the Galaxy S24, with the new Gen 3 chip supposedly offering a 50% performance boost over its predecessor.
That same report claims that the Galaxy S24 will boast a much better graphics chip, too, suggesting that Samsung wants the device to potentially compete with more gaming-oriented mobile devices (as well as with iPhones, which are traditionally considered the phones of choice for those who want to play games).
According to Tech_Reve, a trusted leaker on Twitter, Samsung is looking to ditch the 8GB RAM models of its devices, instead offering only 12GB as a minimum. The S24 will supposedly house an incredibly powerful 16GB of RAM, making it a true beast that's capable of similar tasks to desktop PCs. Tech_Reve calls these "solid rumours", so we can set some store by them, although as always, take early rumours like these with a pinch of salt.
In terms of display, one report by mobile site SamLover suggests that the S24 Ultra will come with a 144Hz refresh rate, as opposed to the 120Hz refresh rate currently boasted by the S23 Ultra. That would make it a true top-of-the-range phone, although one wonders just how much benefit that extra boost would have to regular users. The S24 and S24 Plus, assuming the second model exists, would presumably still use the standard 120Hz display that the S23 has.
Samsung Galaxy S24 camera – what do we know?
Samsung's cameras are generally considered to be best-in-class, so we're expecting another significant boost for the camera tech in the S24. Trusted Twitter analyst Yogesh Brar suggests that the S24 will have a "massive camera improvement" that will put it head and shoulders above even the S23. Brar says that early test builds for the new camera software on the S23 Ultra are looking "promising"; the boost in camera tech will apparently be achieved mostly through software.
Another rumour currently circulating suggests that the S24 Ultra will use a 1-inch camera sensor, which would give it one of the largest camera sensors available on the mobile market. The S24 and S24 Plus are expected to use the same camera tech as the S23 and S23 Plus; if you want a true "next-gen" phone upgrade, then you're likely looking at an S24 Ultra rather than either of the base models.
In practical terms, a larger camera sensor means you'll be able to capture better-quality photos on your camera due to better light exposure. That's the theory, anyway, although it remains to be seen whether Samsung will implement a larger camera sensor or not. Of course, at this stage, all we have are unconfirmed and uncorroborated rumours, so we'll have to wait a while until things start to get a little more concrete.