Tablets have become an essential part of our daily lives, whether for researching facts for a presentation or downloading your favorite TV show to watch offline. If you are looking for a reliable tablet, we have put together a list of the best options arriving in 2022:
TCL 10 Pro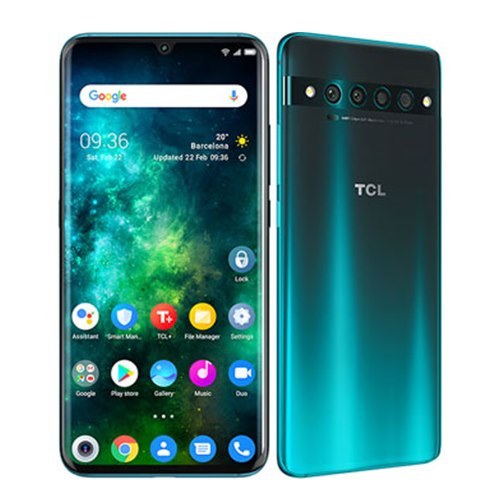 Manufactured by TCL, this Android-based tablet comes in two colors: Ember Gray and Forest Mist Green. It's equipped with an RGB light sensor, a proximity sensor, IR sensor, gyroscope, and accelerometer. It features 6GB RAM and 128 ROM. TCL 10 Pro comes with a dedicated microSD card that supports up to 256 gigabytes of additional storage.
The tablet features a 6.47″ AMOLED capacitive display with 1080 by 2340 pixels (FHD+) resolution, 93% screen to body ratio, and 398 PPI pixel density. It's packed with a 4500 mAh Li-Po non-removable battery that can charge 50 percent in 35 minutes. 
Legion Y700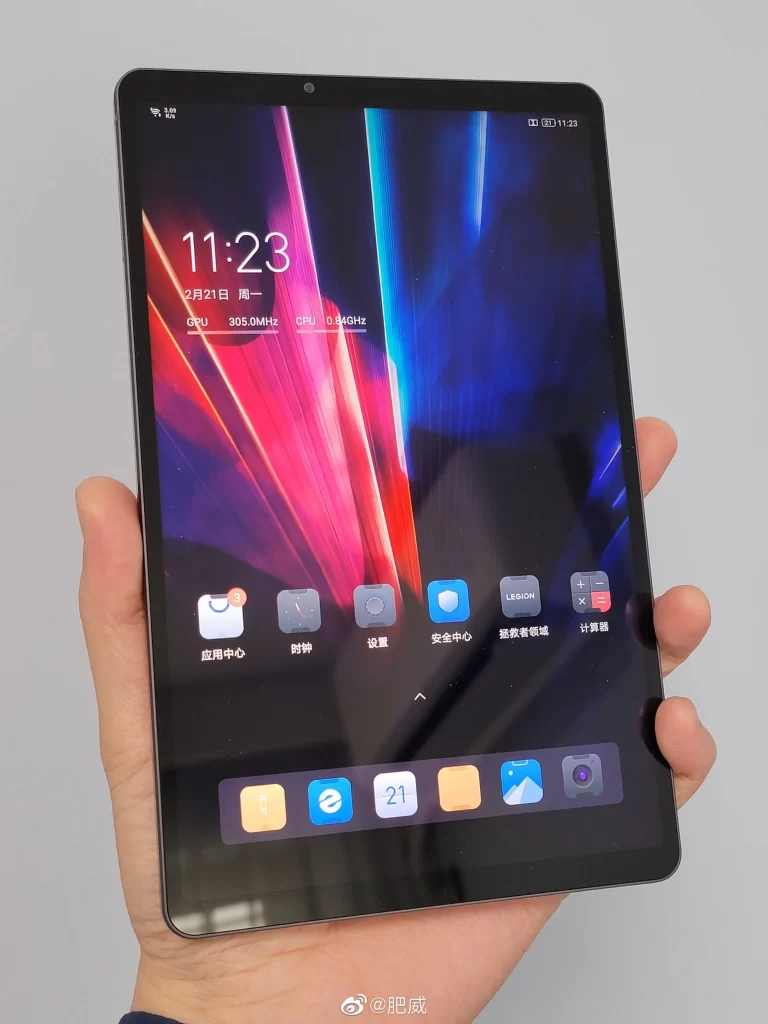 The Lenovo Legion Y700 is an Android tablet that comes with an 8.8″ IPS LCD screen, allowing it to bring your videos and photos to life. The display has a 2560 x 1600 resolution, and it supports Dolby Vision, DC dimming, 500nit brightness, and 120Hz refresh rate.
The tablet runs on a Snapdragon 870 Octa-Core processor, and it has 128 GB of RAM and 256 GB of internal storage, meaning that it offers a stable multitasking experience and smooth operation. Lenovo Legion Y700 also features a MicroSD card slot designed for storage expansion.
Additionally, it supports face unlock and comes with two cameras: an 8MP front camera and a 13MP rear camera. Lastly, the tablet comes packed with a 6550mAh battery designed to support 45W fast charging. 
Samsung Galaxy Tab S8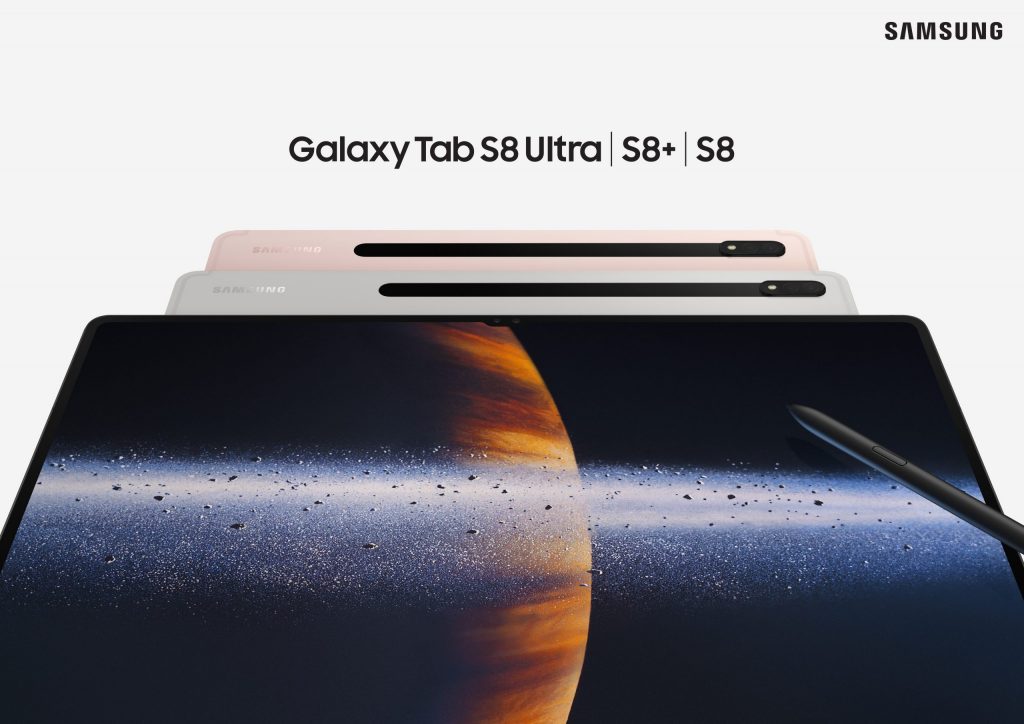 The Galaxy Tab S8 is Samsung's best tablet, combining performance and versatility with a sleek design. It features a large 11-inch screen with a UHD display that produces crisp images with bright colors. The sleek metal back of the Galaxy Tab S8 is smooth to the touch and feels great in hand. The S Pen stylus allows you to draw or write notes directly on the screen.
The tablet measures approximately 10″ x 6.5″ x 0.2″ and weighs 1.1 pounds, making it comfortable to hold while reading or during long stints of gaming. When it comes to the chip, it comes with Qualcomm's Snapdragon 8 Gen 1. It also packs an 8GB of RAM that allows you to run and navigate between applications fast and smoothly. 
Lenovo IdeaPad Duet 5i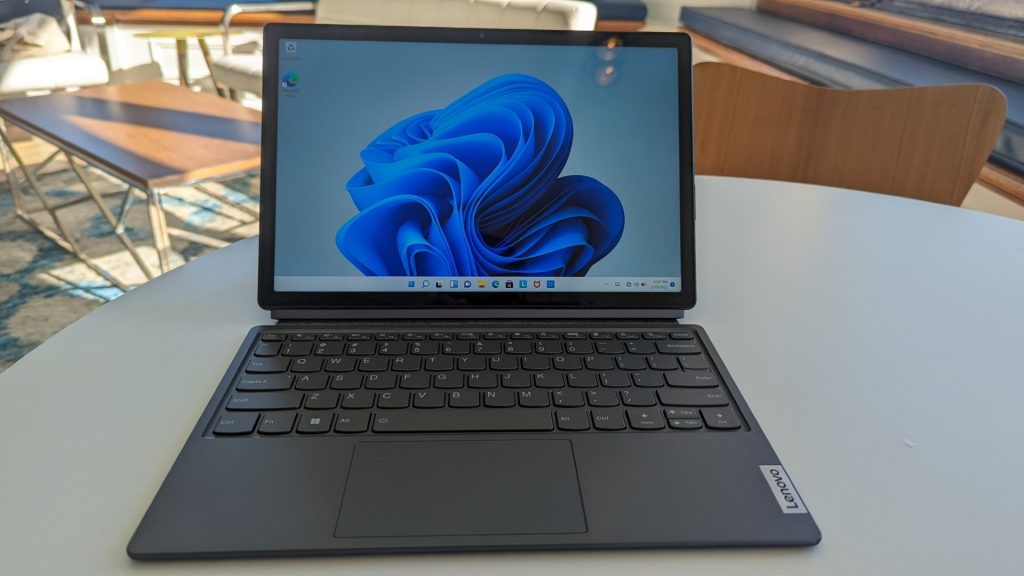 The IdeaPad Duet 5i is among the most portable products you'll find in the IdeaPad lineup, which is linked to convertibles or laptops. The 2-in-1 tablet features impressive detachability. Available in Storm Gray and Stone Blue, the tablet measures 0.37″ by 11.4″ by 7.6″ (HWD). Weighing 1.78 pounds without the keyboard, the IdeaPad Duet 5i is lightweight and portable.
The 12.4″ display of this tablet is set up in an aspect ratio of 16:10 with a pixel native resolution of 2,560-by-1,60. The maximum brightness of the IdeaPad Duet 5i is rated at 450 nits, which is quite bright.
The tablet comes with an audio jack and two USB-C ports. When it comes to chips, it sports the Pentium 8505, Core i3-1215U, Core i7-1345U, or the Intel Core i7-1255U.
Realme Pad Mini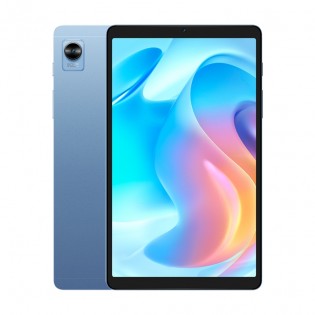 Realme Pad Mini is a tablet that features 128 GB ROM and 4G SIM support. It's made from aluminum, making it feel solid and allowing the device to withstand a few knocks. The Real pad Min measures 246.1 millimeters deep by 6.9 millimeters thick, 155.9 millimeters wide by 246.1 millimeters deep, and it weighs approximately 0.9 pounds.
The tablet features a 10.4-inch screen that sits in a relatively wide bezel designed to deliver an 82.5-percent screen-to-body ratio. The size of the bezel means there is lots of room for the 8MP front-facing camera. Its rear camera is also 8 megapixels. The Realme Pad Mini packs a 7100mAh battery that lasts up to 12 hours.
Apple iPad Air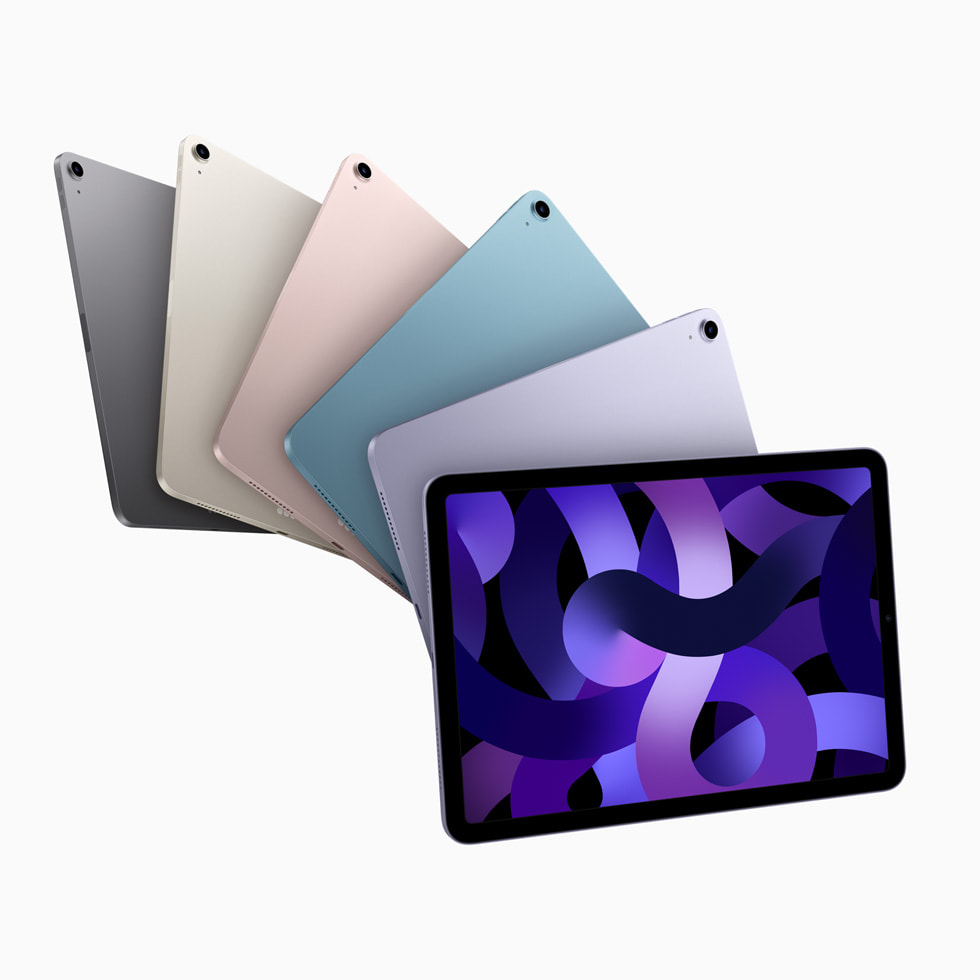 The iPad Air is Apple's most popular tablet; it is the thinnest and lightest iPad to date, and its fast processor gives it a responsive feel. There are many color options to choose from, and the iPad Air can be enhanced to make it even better with Apple's new Pencil stylus. It's compatible with Apple's products and services, including their latest AirPod wireless headphones. The 10.9-inch display is perfect for reading, watching videos, and playing games. The flexible aluminum back of the iPad is non-bulky and a few millimeters thinner than previous models.
Amazon Fire HD 10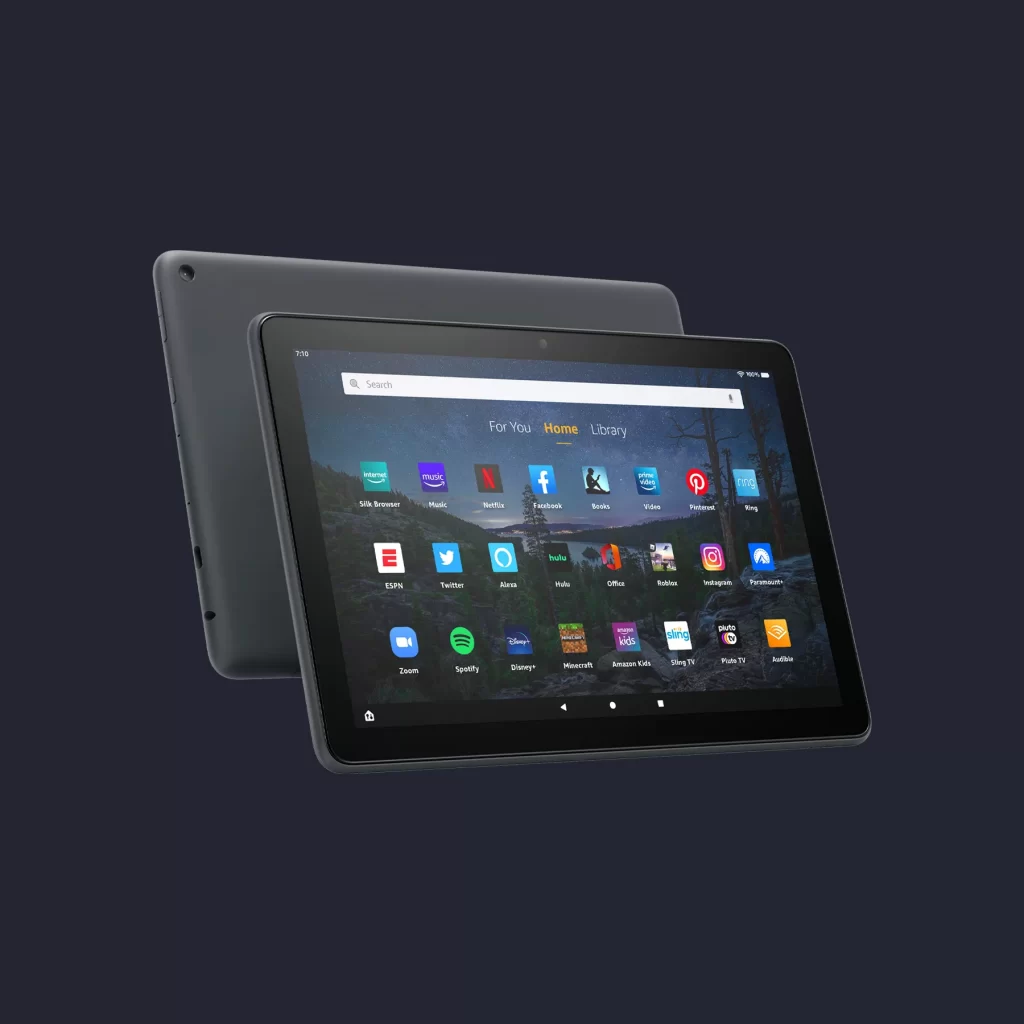 Amazon has refreshed its Fire tablet again; it weighs around 1 pound, making it portable and comfortable to use. Available in olive, lavender, denim, and black, the tablet features a 10″ screen with a resolution of 1920×1080 pixels. The IPS panel provides punchy colors, great viewing angles, and plenty of brightness.
The tablet runs on Amazon's operating system, Fire OS, and it has an octa-core processor and 3GB of RAM (4GB RAM for the plus model), allowing the device to multitask. The rear camera is now 5MP, while the front camera is 2MP. Connectivity comprises a headphone jack and USB-C for charging. The battery life of this tablet is 12 hours, and the Plus model features wireless charging. 
Microsoft Surface Pro 7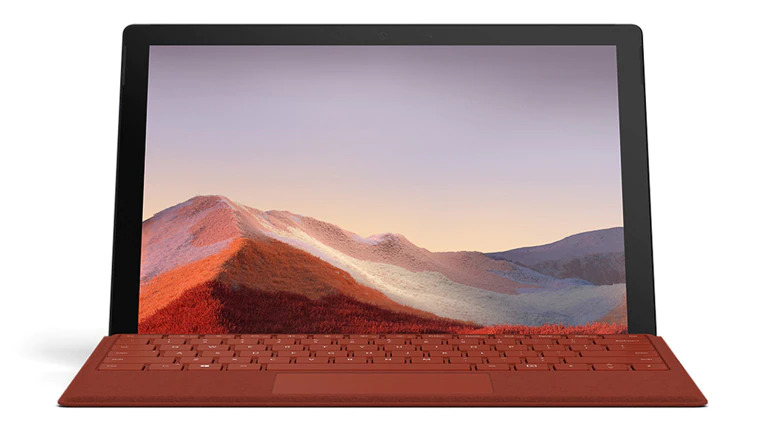 This 2-in-1 detachable tablet computer is the 7th generation of Surface Pro. While Microsoft Surface Pro 7 maintains the same design and form as previous models, Microsoft replaced the Mini DisplayPort receptacle with a USB-C port.
The tablet features a touchscreen with a 2736 x 1824 resolution in a 267 ppi and 3:2 aspect ratio. Available in matte black and platinum, the Surface Pro 7 sports the 10th-gen Ice Lake processors by Intel and has configuration options of up to 1TB of SSD and 16GB of RAM. It also comes with fast charging, instant-on, and an all-day battery. 
Xiaomi Pad 5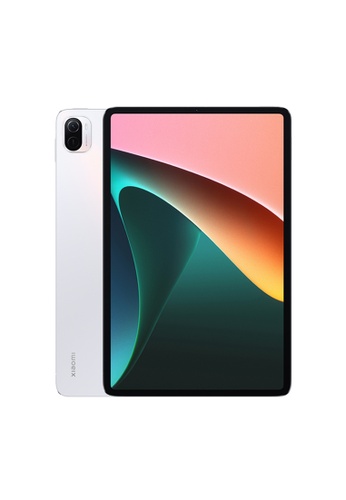 Xiaomi Pad 5 is a slim and lightweight Android tablet with a polished finish. It's 6.9 millimeters thick and weighs 1.13 pounds. The tablet comes with 6GB of RAM and 256GB and 128GB internal storage options.
The tablet is available in various colors, including green, white, black, and Cosmic gray. The Qualcomm Snapdragon 860 processor powers the tablet, and it has an Adreno 640 GPU. It also includes a compass, proximity, gyro, and an accelerometer.
Xiaomi Pad 5 supports Bluetooth 5.0 and USB Type-C. It packs a Li-Po 8720 mAh non-removable battery and fast charging. The tablet is also 11.0″ and features IPS LCD, 1B colors, HDR10, 120Hz, Dolby Vision display. It has a resolution of 1600 x 2560 pixels and 274 PPI. Lastly, the tablet features a 13MP-rear camera and an 8MP-front camera. 
Apple iPad Mini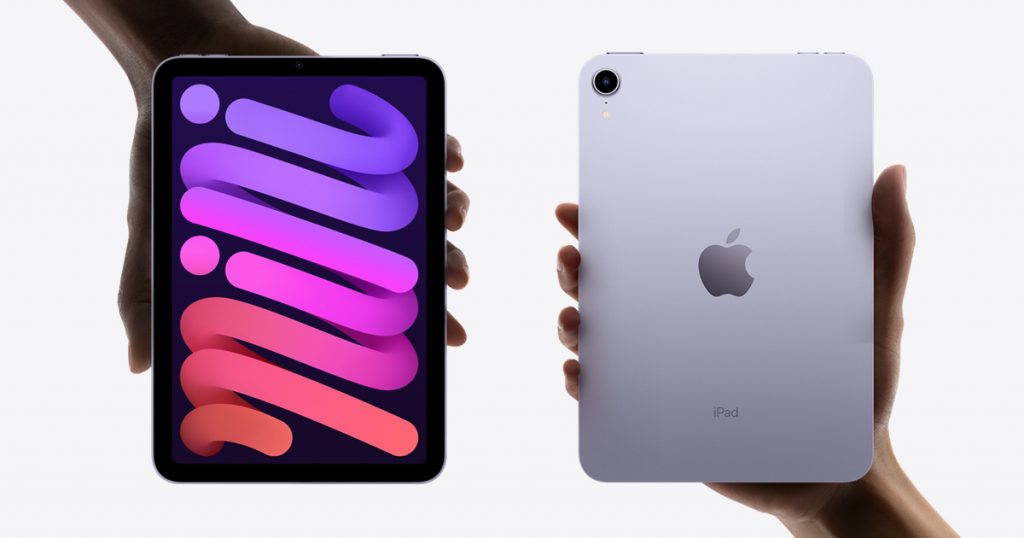 The Apple iPad Mini and iPad Mini 2 are two of the thinnest, lightest, and most popular tablets. The 9.7-inch display has a resolution of 2048 by 1536 pixels, giving it a crisp and sharp image. The iPad Mini is so small that it fits in your hand perfectly. It can easily travel with you to school or work with its lightweight design and slim profile. The Apple A15 Bionic silicon processor combined with the motion co-processor ensures smooth performance.