Tetris is a game that truly needs no introduction. It's a masterfully-designed puzzle game that, contrary to popular belief, was not designed as some kind of veiled reference to communism or capitalism; it was created in the 80s by software engineer Alexey Pajitnov in the Soviet Union, but Pajitnov had no ulterior motive other than for people to have fun. 
Indeed, they very much did; Tetris occupies two of the spots in the list of the top 15 best-selling games of all time, so addictive is it in its utter simplicity. If you've already played your fill of Tetris and you're looking for similar experiences, here are 12 games like Tetris to check out.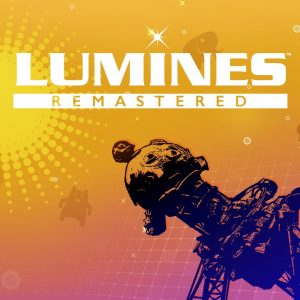 Imagine a psychedelic fever dream version of Tetris set to pulse-pounding music, and you're pretty close to what Lumines is. Originally released for the PSP in 2004, this remastered version updates the visuals and presentation, but otherwise, it's the same block-dropping, toe-tapping rhythm-puzzle game that captivated millions back when it was first released. Check this out if you want a more high-octane Tetris.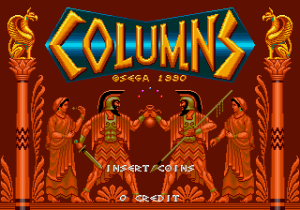 No list of games like Tetris would be complete without a mention of Columns, the puzzle game created by Sega in 1990 as an attempt to rival Tetris. Columns was highly successful, although it never quite reached the world-conquering dominance of Tetris. It's a colourful tile-dropping game with similar gameplay to Tetris, albeit with sharper presentation (and less addictive music).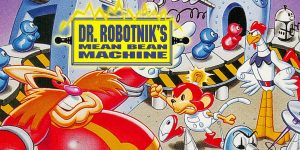 Here's another attempt on Sega's part to keep up with the majesty of Tetris, although Dr. Robotnik's Mean Bean Machine arguably owes just as much to Puyo Puyo as it does to Nintendo's puzzler. Your goal is once again to match dropping tiles of different colours, but the Sonic theming gives this one an edge that helps it to stand out in a crowded puzzle field, even today.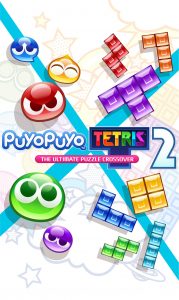 We're counting this one, even though it technically is Tetris. The idea behind Sega's puzzler (yes, it's them again) is simple genius; one player is playing Puyo Puyo, while the other plays Tetris. Battling against one another, players must compete to add more lines to their opponent's board. There's also a Fusion mode, which combines the two puzzle styles to rather intriguing effect.
5. Dr. Mario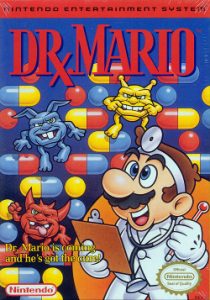 You can take this as a blanket recommendation for all of the games within the Dr. Mario sub-series, as they're very similar indeed to Tetris. A couple of Dr. Mario games are accessible by subscribing to Nintendo Switch Online, which we'd recommend you do; these are fiendishly addictive puzzlers with some great music and some excellent escalating gameplay.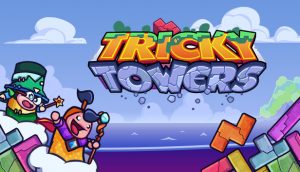 In Tetris, your goal is to try and make your board as empty as possible. The goal in Tricky Towers is pretty much the complete opposite; you're competing with your rivals in order to build the tallest tower you possibly can. However, Tricky Towers includes a physics engine, which means you won't simply be able to build a bunch of blocks on top of one another and expect it to stand up.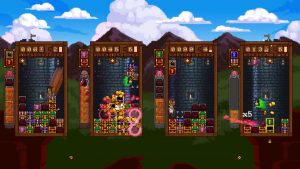 Pixelakes' excellent puzzle-platformer embodies the genre in its truest sense. In Treasure Stack, your goal is, much like Tetris, to arrange falling blocks, but you'll have to do so while actually guiding a character around your board using a grappling hook. Despite the simplicity of the concept (or perhaps because of it), Treasure Stack manages to be endlessly, effortlessly addictive.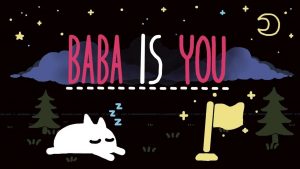 Okay, hands up – Baba Is You is not actually "like" Tetris. However, when Tetris really gets going, it can be incredibly difficult and challenging for your mind, and Baba Is You scratches that same itch. Each puzzle level presents a different challenge involving verbs and nouns; for instance, you might need to arrange words so that flags cause doors to open, or so that protagonist Baba turns into a ghost.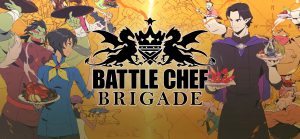 These days, games are often laughed out of the room if they aren't attempting to fuse at least two genres together, and that's what Battle Chef Brigade Deluxe does. It's a fusion of side-scrolling brawler action with match-three puzzling; you must get through a variety of brawler stages in order to gather components, which you'll then use to craft dishes in the match-three puzzle sections.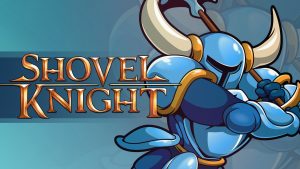 Not enough people played Yacht Club's excellent Shovel Knight Pocket Dungeon, which is a puzzle-based spinoff of the equally brilliant Shovel Knight series. In essence, this is a hybrid of falling-block puzzlers, like Tetris or Columns, and dungeon-crawlers. As Shovel Knight or one of the many other iconic characters available in this game, you'll need to group enemies together to clear chains while making sure to keep your health and power-ups stacked.
11. Blockout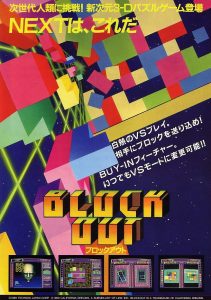 You might struggle to find a modern platform on which to play Blockout, but since it was an unlicensed version of Tetris made in 3D, it belongs on this list anyway. Blockout is basically Tetris, but played from a top-down view that lets you see what it must be like for the blocks themselves as they fall onto the board. It's an interesting way to contemplate space and perspective.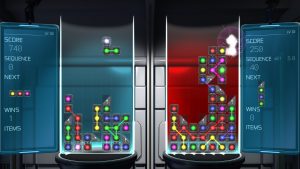 Anode developer Kittehface Software describes the game as a reinvention of the classic falling-block puzzler with "new twists and challenges". You must create links of coloured blocks and clear them from the board, but in order to do so, you'll have to touch them with a detonator, which creates interesting ways to score combos and chains. There's even a Mission Mode, which adds random objectives into the mix.