Bethesda Game Studios, known for their massive single-player RPG games like The Elder Scrolls V: Skyrim and Fallout 4, has captivated gamers with their immersive worlds and engaging narratives. Despite recent setbacks with games like Fallout 76, the studio is pushing forward with ambitious projects, and one of the most highly anticipated among them is Starfield, a sci-fi RPG that was first announced during Bethesda's 2018 E3 presentation. In this article, we will delve into everything we know about Starfield, including its release date, platforms, gameplay, and more.
Release Date and Platforms
Starfield is set to launch on September 6, 2023. The game will be available for Xbox Series X and S, as well as PC. However, it won't be coming to PlayStation or Nintendo platforms, as Bethesda is now a first-party Microsoft developer. This exclusivity was confirmed by Microsoft following their acquisition of Bethesda. Additionally, Starfield will be available on Xbox Game Pass on day one, allowing even more players to experience the game.
Trailer and Gameplay Reveal
Starfield has generated significant excitement since its initial announcement in 2018. The first teaser trailer showcased the game's tone and aesthetics, but didn't reveal much in terms of gameplay. Bethesda was initially hesitant to reveal the game so early, but they wanted to give fans a roadmap for their future projects. Fast forward to E3 2021, where Bethesda unveiled a two-minute trailer that provided a deeper look into the game's visuals and themes. Although it lacked gameplay footage, the trailer showcased a character preparing a spacecraft for flight, and glimpses of a mysterious planet, a robot, and the spaceship's interior.
Finally, in 2022, Bethesda treated fans to an extended trailer featuring more footage and insights from the development team. While no gameplay was shown, the trailer focused on the game's environments, characters, and the team's dedication to grounding Starfield in a believable universe.
At the Xbox and Bethesda Games Showcase in 2022, Bethesda revealed an extensive 15-minute gameplay demo, offering a deeper look into the highly anticipated game. The footage showcased both third-person and first-person perspectives, typical of Bethesda games. The gameplay revealed an expansive universe with over 1,000 planets to explore, each filled with unique flora and fauna. Starfield's gameplay combines procedural generation with hand-crafted elements, ensuring a different experience for every player. Players will interact with NPCs, embark on quests, collect resources, battle intergalactic enemies, and even engage in ship-to-ship combat. The demo also highlighted the game's character creator, robust skill system, weapon customization, and the ability to construct and manage outposts on different planets.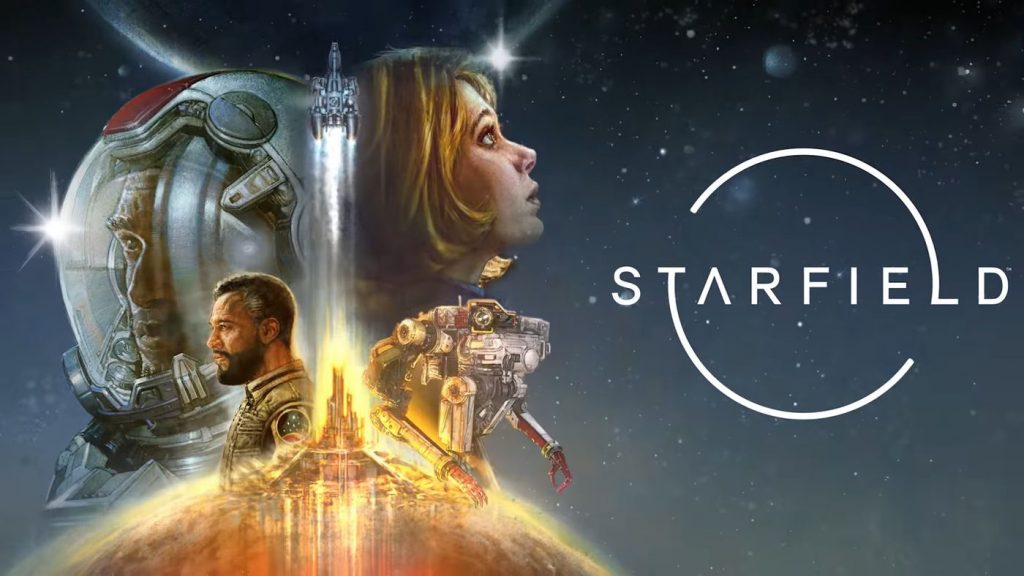 Setting and Story
Starfield is set around 300 years in the future, where players join a group of space explorers known as the Constellation. Todd Howard, the director of Bethesda Game Studios, described the game as "NASA meets Indiana Jones meets the League of Extraordinary Gentlemen." Players will have the freedom to choose their path and join various factions, similar to the structure of Skyrim. The game poses big questions about science and religion, exploring humanity's curiosity about the universe and our place in it.
Preorder Options
Starfield is now available for preorder, offering several editions to choose from:
Standard Edition ($70):
Base game
Old Mars Skin Pack
Laser Cutter
Deep Mining Helmet
Deep Mining Pack
Digital Premium Edition ($100):
Everything from the Standard Edition
Five days early access
Shattered Space Story Expansion (upon release)
Constellation Skin Pack – Equinox Laser Rifle, Spacesuit, Helmet, and Boost Pack
Access to Starfield Digital Artbook and Soundtrack
Premium Edition Upgrade ($35):
Upgrades your Standard Edition preorder
Everything from the Digital Premium Edition
Steelbook and Constellation Patch (Physical Only)
Constellation Edition ($300):
Everything from the Premium Edition (including physical items)
Starfield Chronomakr Watch and case
Credit Stick with laser-etched game code
Conclusion
Starfield has garnered significant attention and anticipation from fans of Bethesda's RPGs. With its immersive universe, expansive planets to explore, deep gameplay mechanics, and engaging storyline, Starfield promises to be an unforgettable sci-fi RPG experience. Mark your calendars for September 6, 2023, and get ready to embark on an epic space adventure like never before.