The field for the 2022 Preakness Stakes took a big hit with the withdrawal of Rich Strike. Trainer Eric Reed announced his intention to point his colt instead toward the Belmont Stakes, meaning that no Triple Crown will be achieved this year.
While many fans lauded Reed's decision to take "Ritchie's" best interests to heart, they were still understandably a little saddened at the idea of not seeing the gutsy colt stake his claim at Pimlico.
However, there is still a star from Churchill Downs hoping to shine in the Preakness, and toss her name into contention for top three-year-old of either sex: Kentucky Oaks winner Secret Oath.
Fillies rarely compete in Triple Crown races, but they have won six editions of the Preakness Stakes: 1902 (Florcaline), 1906 (Whimsical), 1915 (Rhine Maiden), 1924 (Nellie Morse), 2009 (Rachel Alexandra), and 2020 (Swiss Skydiver). The latter two fillies, like Secret Oath, entered the Preakness after running in the Kentucky Oaks.
Is Secret Oath ready for the Preakness? Let's take a look at some factors that may influence your betting decisions, like handicapping which you can see here: twinspires.com/preakness-stakes/handicapping.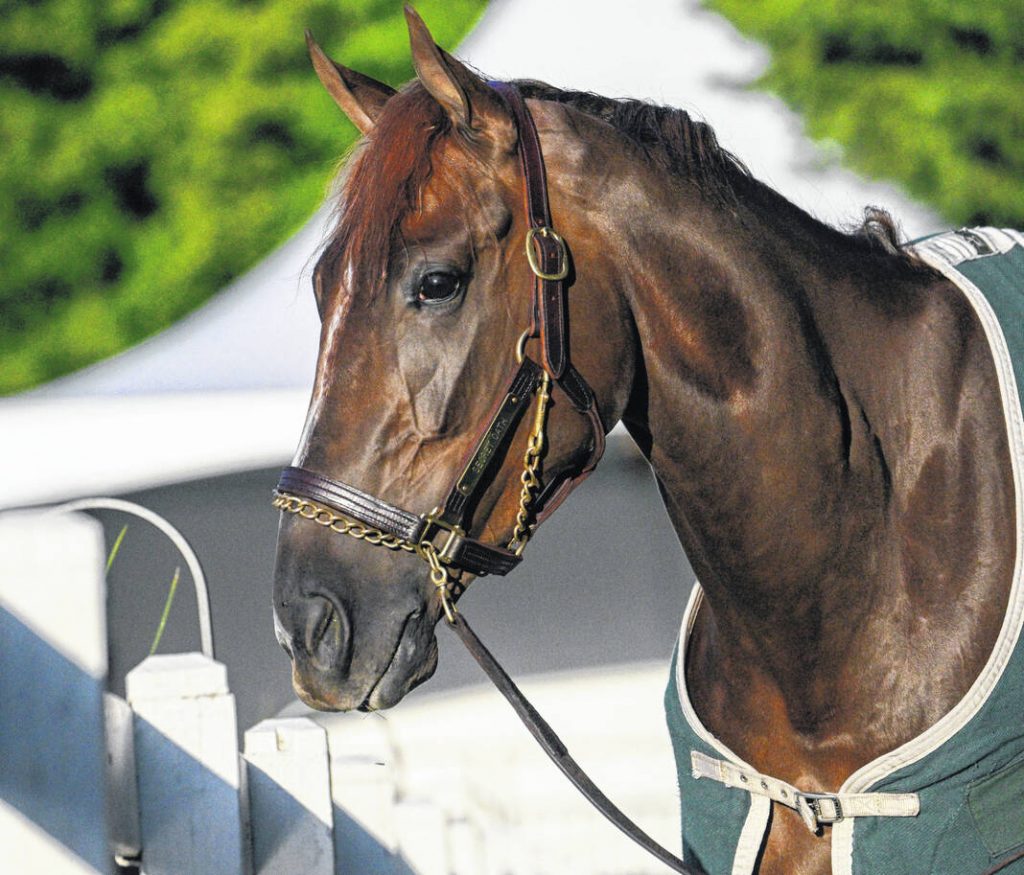 The Breeding
Secret Oath is the daughter of 2016 Breeder's Cup Classic winner and Eclipse Champion Three-Year-Old Colt Arrogate. In addition to the Breeder's Cup Classic, Arrogate also won the Grade I Travers Stakes and the Grade I Dubai World Cup, both at 1 ¼ miles. Secret Oath's victory in the 1 ⅛ mile Kentucky Oaks suggests that she has inherited her sire's stamina, and that the 1 3/16th mile Preakness is within her scope.
Her dam, Absinthe Minded, never won a graded stakes race, but she placed in several, including the Grade I Apple Blossom Handicap twice. She was a front-runner who seemed most comfortable racing over a mile or a mile and a sixteenth, adding a shot of speed to the stamina found in the top half of Secret Oath's pedigree. Her sire, Quiet American, is best known as the sire of 1998 Kentucky Derby and Preakness winner Real Quiet.
The Racing
Secret Oath broke her maiden at second asking on Halloween of 2021, winning a 1 1/16 mile maiden special weight at Churchill Downs. Her first stakes attempt, the Grade II Goldenrod Stakes, resulted in a flat fifth-place finish, but she journeyed south to Oaklawn Park and appeared to find a new dimension. She took an allowance race on New Year's Eve before taking the Martha Washington Stakes and the Grade III Honeybee Stakes by over seven lengths each.
Trainer D. Wayne Lukas then decided to give Secret Oath a shot at the Kentucky Derby by entering the Grade I Arkansas Derby against males. Secret Oath finished third after running toward the back of the pack for much of the race. Some viewers believed that Secret Oath was the victim of a bad ride from jockey Luis Contreras, while others believe that she simply ran into a better horse in Cyberknife. Lukas himself said that the race simply did not unfold in the filly's favor.
Regardless, Lukas chose after the race to return Secret Oath to her own division and the Kentucky Oaks for the time being, but not ruling out a later meeting with colts. The decision proved lucrative, as Secret Oath raced wide and avoided traffic in the Oaks, took over the lead in the stretch, and won by a comfortable two lengths.
The Coach
Trainer D. Wayne Lukas has won the Preakness six times: 1980 (Codex), 1985 (Tank's Prospect), 1994 (Tabasco Cat), 1995 (Timber Country), 1999 (Charismatic), and 2013 (Oxbow). He has never won the Preakness with a filly, but his Winning Colors became the third (and latest) filly to win the Kentucky Derby in 1988. Other fillies of his that have had success running against males are 1995 Eclipse Champion Three-Year-Old Filly Serena's Song and 1986 Horse of the Year Lady's Secret. Lukas's stable is not the powerhouse that it was in the 1980s and 1990s, but the 86-year-old trainer has a wealth of experience that cannot be downplayed.
Is Secret Oath ready for the Preakness? Ultimately, we cannot know for sure until the gates open; however, with her breeding, race record, and trainer, she is certainly worth serious consideration.