It's official: the Saw franchise is 20 years old in 2023! Honestly, we don't want to think about how Jigsaw and his puppet would celebrate their birthday, but congratulations to the long-running horror series are in order anyway.
Saw began back in 2003 with the creation of a short film, which was then used as a basis for the 2004 movie Saw. Since then, there have been several sequels, and the Saw media empire has expanded into video games and other media as well.
A tenth mainline instalment, Saw X, is about to hit cinemas, and we thought this would be a good opportunity to examine what the movie will bring to its franchise.
We've seen how the creative team behind the Saw franchise intends to keep the series running even after (spoiler alert!) the death of Jigsaw, but what kind of horrific delights does Saw X hold in store for its viewers? This trailer reveals more.
Here's everything we currently know about Saw X, including its release date, story, and cast!
Saw X release date – when is the movie coming out?
At time of writing, Saw X is scheduled for a September 29th release date.
Unlike many movies nowadays, Saw X will be released in movie theatres; you won't have to seek it out on a streaming service, although it will no doubt make an appearance on some kind of streaming platform after its cinematic release.
We don't know when that will be, though, so if you want to see Saw X (as the tagline indeed suggests you may), then you're going to have to seek it out at the cinema on September 29th or afterwards.
The release date does strike us as slightly odd; given that this is a horror movie, we'd have thought Lionsgate might want to release it closer to Halloween in order to catch the spooky crowd.
Still, we're betting Saw X will do solid enough business, and you'll probably still be able to find it at a cinema closer to Halloween if you're looking for a scary time.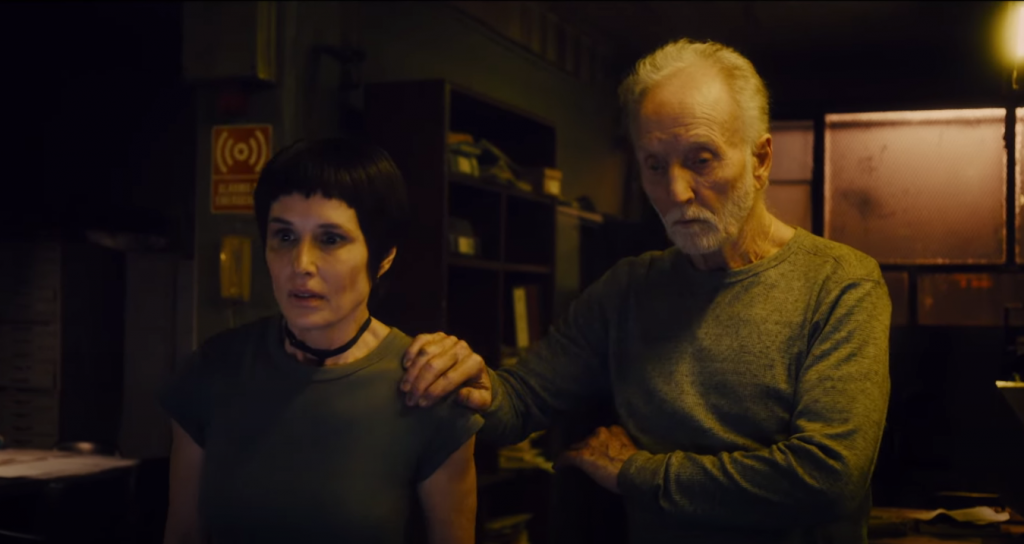 Saw X story – what is the movie about?
As the tenth instalment in the Saw series, you might think that Saw X will directly continue the story of the franchise, but that's not the case.
In fact, Saw X is a prequel; it takes place between the first and second Saw movies, during which John Kramer, otherwise known as the Jigsaw Killer, is very much still alive, albeit suffering from terminal cancer.
Kramer makes his way to Mexico on the promise of a potential cure for his cancer, but he quickly realises that what awaits him is nothing more than an elaborate con designed to trick hopeful patients just like him.
Enraged, Kramer decides to enact revenge upon the con artists who tricked him. Together with his apprentice, Shawnee Smith's Amanda Young, Kramer will show his victims what fear truly means.
It's interesting to see the tables being turned for this latest movie in the Saw franchise. Usually, the story revolves around an attempt to catch either Jigsaw himself or some kind of copycat, but this time around, we're almost rooting for Jigsaw as he enacts terrible vengeance on fraudsters.
Still, there's always been a twisted logic to Jigsaw's decisions, even if it is a logic only he can understand. With that in mind, this movie isn't so different to previous instalments, although this time, we might actually be on his side, at least to some degree.
Saw X cast and crew – who's making the movie, and who's in it?
The director's chair for Saw X is being filled by Kevin Greutert, who previously directed Saw VI and Saw 3D.
Greutert's other movies include the supernatural horror movies Jessabelle and Visions, as well as the horror thriller Jackals. It's clear that Greutert's passion is horror, and his credentials are solid, so hopefully, Saw fans will get what they're after from Saw X.
Cast-wise, here's a quick rundown of some of the key players in Saw X.
Tobin Bell returns as John Kramer, otherwise known as Jigsaw. Bell made his first appearance all the way back in the original Saw, and he's reprised the role in every single Saw movie since, with the exception of 2021's pseudo-spinoff Spiral.
Shawnee Smith will play Amanda Young, Jigsaw's apprentice. She first took on the role of Amanda in 2004's Saw, and the twist ending of Saw II revealed that she was working with Jigsaw all along. Saw X will be set in between those two movies, and we'll get to see Amanda interacting with Jigsaw and helping him to set traps for his enemies.
Synnøve Macody Lund as Cecilia Pederson, the head of the Pederson Project. This medical initiative ostensibly wants to help people, but Pederson is actually scamming victims out of their cash and leaving their medical problems untreated. Pederson is one of Saw X's principal antagonists.
Steven Brand as Parker Sears, a detective who is presumably attempting to hunt down Jigsaw. We're not entirely sure what role Sears will play in the story, but if we had to guess, we'd say Sears is likely attempting to get to the bottom both of Jigsaw's murders and of the Pederson Project itself.
Michael Beach as Henry Kessler, a character with an unknown role to play in the story of Saw X. We'll get to find out what Kessler has to do with proceedings when Saw X is unleashed in cinemas on September 29th.