It's official: after months of speculation and excitement in the tech world, the iPhone 15 is finally here.
The device is available right now in various territories at time of writing, with a September 29th launch pencilled in for the phone elsewhere.
Reviewers and Apple aficionados are getting their hands on the phone and sharing their first thoughts about how it feels, and so the iPhone 15's place in the cultural landscape is beginning to solidify already.
Although we haven't used an iPhone 15 ourselves, we're eager to see what impressions the tech world has of the device, so we thought we'd round up various reviews, thoughts, and opinions to see whether or not the iPhone 15 is worth the wait!
There are four different devices in the lineup
As usual, the iPhone 15 range isn't just limited to the basic iPhone 15.
There are four different phones within the iPhone 15 lineup: the iPhone 15 itself, the larger iPhone 15 Plus, and the more powerful iPhone 15 Pro and Pro Max devices.
As such, which one you're using is going to inform whether or not you're a fan of the phone. If, for instance, you were using the iPhone 14 Pro and you upgrade to a basic iPhone 15, you're not going to notice much difference in performance, since the two devices use the same chip.
However, the iPhone 15 Pro and Pro Max use the new A17 chip, and if you're using those phones, you might notice a significant jump in performance, since Apple says the new chip is 10% faster than last year's.
It's an update, not an overhaul
Many reviewers are saying that the new iPhone devices don't feel like they're reinventing the wheel; rather, they're an update to existing technology.
In his Yahoo Finance review, Daniel Howley praises the iPhone 15 range's new camera functions and new USB-C protocol (more on which in a moment), but he says that if you're up-to-date enough to be using an iPhone 13 or later, it's safe to wait for another year before you upgrade.
Shivali Best's Mail Online review echoes Howley's statements somewhat; according to Best, it's worth upgrading to the iPhone 15 Pro or Pro Max for the camera setup, but the iPhone 15 or 15 Plus will more than suffice for day-to-day tasks.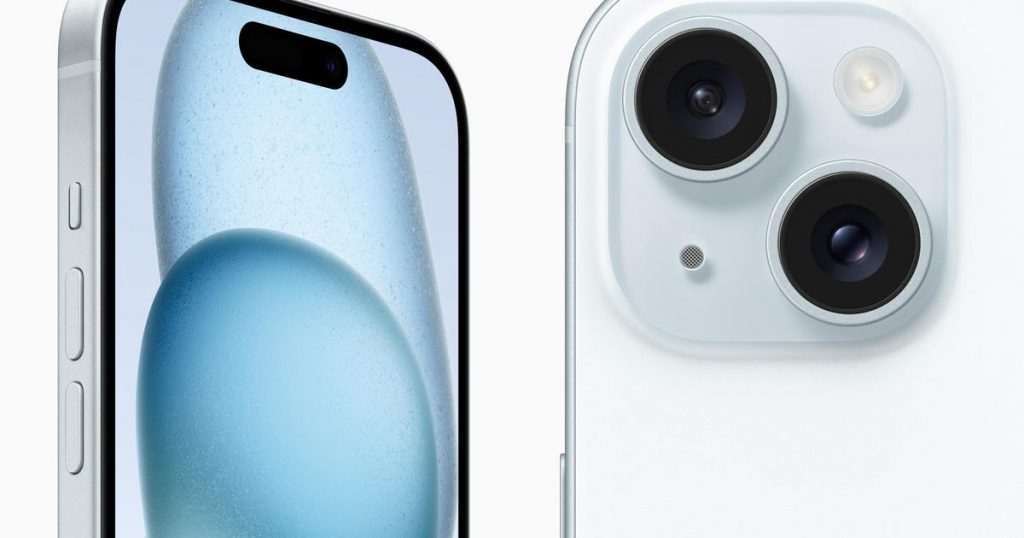 USB-C is here to stay
In order to comply with new EU regulations, Apple has switched out the Lightning charging port on its iPhone devices for a USB-C port. The new EU laws state that companies must include universal charging protocols in their devices, and the Lightning system only works within Apple's own device family.
On the face of it, this could be an annoying change if you're exclusively an Apple user, because it will mean that you're going to need to get new chargers for your phone.
However, when you bear in mind that pretty much every other device uses USB-C as a charging standard – including games consoles like the Nintendo Switch and Valve's Steam Deck – then things look rosier.
You've almost certainly already got a USB-C cable lying around, and you can simply use a USB-compatible plug to charge your iPhone, so you're not really having to make much of a change to your day-to-day life.
Reviewers aren't crazy about some of the iPhone 15 range's features
While most reviewers have praised Apple's newest devices to some degree, there are some things about the iPhone 15 range that critics and tech fanatics aren't into.
In a Mashable roundup, the website points to three common sources of criticism for the iPhone 15 range, beginning with how hot the phones get during gaming and other intensive tasks.
Some reviewers have claimed that the iPhone 15 and 15 Pro get noticeably hot while playing games, especially those that are a little more graphically intensive. This problem doesn't seem to persist during casual use.
Another major point of criticism is that the base iPhone 15 and 15 Plus models only support USB 2.0, which offers slower transfer speeds. The Pro models, of course, support USB 3.0.
However, in a rather baffling move, the cable that Apple has chosen to include with all of its iPhone 15 models is a USB 2.0 cable, so you'll need to shell out a little extra money if you want faster transfer speeds.
For the most part, though, this isn't likely to trouble the casual Apple user; many iPhone users probably won't even notice which USB protocol their cable is using and will be happy to stick with what Apple has given them.
It's another Apple phone
Barring the USB-C transition, it's clear from reading reviews and opinions that the iPhone 15 and 15 Pro range is basically another upgrade for existing Apple users.
For many, this will serve as their entry point into the world of Apple devices, and that's fine; the iPhone 15 isn't looking to make any special waves in the smartphone world, apart from switching its port.
As the Wired review points out, Apple usually does a good job "differentiating just enough between old phones and new phones" to make you shell out for an upgrade, and that seems to be the case here, too.
A sharper display, faster internals, and the new USB-C port could well be enough to make many users make the jump, but make no mistake: this is another iPhone, for better or worse, and if you're not an Apple convert, this one probably isn't going to cause you to make the leap.
So, let's answer that initial question definitively: is the iPhone 15 worth the wait?
Boringly, and somewhat predictably, there are two answers. If you're already an Apple fan, then yes – its improved cameras and other boosts over the iPhone 14 make it a no-brainer.
If, however, you're not into Apple devices or you actively dislike them, then you're safe to wait for another year to see if Apple can recapture any of its old innovation-focused magic.