The next generation of consoles is in full swing. Both Sony and Microsoft have their shiny new gaming boxes out in the wild while Nintendo still holds onto the underpowered Switch. But, rumours have been buzzing that the Big N has an updated version of its hybrid console in the works, and there are reasons to believe them.
Nintendo doing a console refresh is as assured as a new annual Call of Duty title. We know that it's coming so it's a matter of when. The question is whether we need a possible Nintendo Switch Pro at all. For that, we'll need to look at the rumour mill itself first.
Nintendo Switch Pro Rumours
The word on the grapevine is that Nintendo is working on a more powerful and bigger version of the existing Switch. Leakers and dataminers have uncovered files that point to a project titled Aula. They found them in a recent firmware update, containing indications that a new Switch model is coming. This model will be making use of the Tegra X1+ chipset and will be pushed to its absolute clock speed limits.
Dataminers have also hinted that the Switch Pro will likely come with a visual upgrade. This new snazziness will come in the form of an OLED screen that'll deliver crystal clear picture quality. They've gone on to say that in docked mode, the Switch Pro will be capable of delivering 4K resolutions.
Other rumours, including "leaks" from alleged former Nintendo employees, are stating that the Switch Pro will be making use of the significantly more powerful Tegra Xavier chipset. Some are also stating the new hybrid console will come with a health-tracking device to capitalize on the success of Ring Fit Adventure.
Bear in mind, the above information isn't confirmed by Nintendo. But, there's a lot of reason to believe that some of these may be true or close to the truth.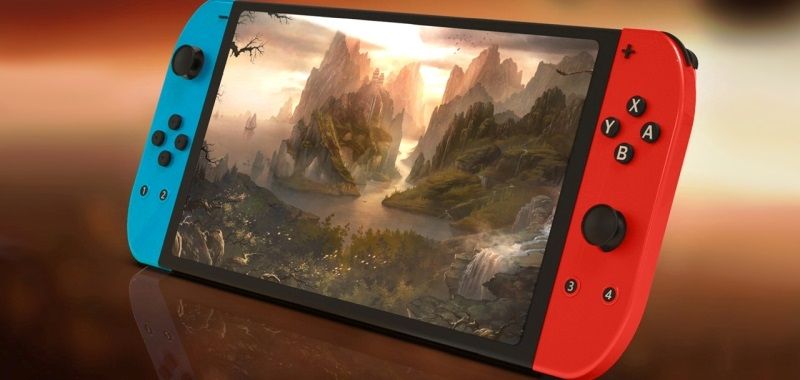 Why Do We Need a Switch Pro
The Nintendo Switch is currently in the market against the Playstation 5 and the Xbox Series X/S. While Nintendo doesn't directly compete with these devices, they do know they have to stay current. This includes being able to deliver in the 4K department.
More and more households are upgrading their TVs to higher resolutions and are feeling the difference. Making a Switch Pro capable of delivering more pixels is a must at this point. Even with people who see the Switch as a handheld console first, having the option to play at their TV's highest resolution is a needed feature.
Third-party developers want to bring their games to the Switch's marketplace. We know from Blizzard that Overwatch 2 is going to come to the hybrid console but it'll come with compromises. Now that cross-platform play is becoming a broader feature, Nintendo has to increase its spec sheet if it wants more popular games.
Finally, a Switch Pro will likely also come with better battery capacity. One of the biggest downsides of the early released Switch was its poor battery life when playing high-fidelity games like Breath of the Wild. The refreshed model that came out in 2019 has shown a far more bumped-up capacity so there's no reason why a Switch Pro won't come with an even bigger battery.
What the Switch Pro Needs to Succeed
We know that a Pro version of the Nintendo Switch is coming and that it's going to be more powerful. Its success, but, doesn't hinge on its specs. In order for this updated Nintendo console to succeed, it'll need a few more things to entice gamers to upgrade.
For starters, it definitely has to be compatible with the current Switch's Joycons. Some gamers have bought several pairs, meaning they'll be less inclined to pony up for the Pro if they have to upgrade their controllers as well.
Furthermore, the Nintendo Switch Pro has to, at the least, deliver 1080p resolution in handheld mode. If the rumours of it having an OLED screen are true, then a higher resolution than the current 720p is a must to take advantage of its brightness. Higher handheld resolution also means that competitive gamers aren't at a disadvantage.
Finally, if there's one accessory we'd like to see updated is the confounding dock. The design Nintendo went with the original Switch proved to be a scratch hazard with people getting their shiny new console's screen damaged mere days after buying it. A design that is easier on the eyes while also ensuring our screens don't get shredded would be welcome.