The first year of the PS5 saw a somewhat stunted launch, due to stock shortages and a scant supply of opening titles. In 2022, it looks like the PS5 will truly start walking on its own, finding a wider audience as a host of new releases hit the disc trays and digital catalogues of this powerful ninth generation console.
Unfortunately – for our past selves in the previous year – many of the titles intended for 2021 were delayed. What this means for us now is that this year will be extra special and more happily crammed with anticipated games to fill up your gaming calendar. Of course, two of Sony's heaviest hitters (and most prized exclusives) are coming out in 2021 too…. inevitably, both have made it onto our list.
Let's take a closer look at these exclusives and a few other stand-out releases in our new shortlist, which has us raising bugle horns and heralding 2022 as the Year of the PS5!
5. Ghostwire: Tokyo (Tango Gameworks)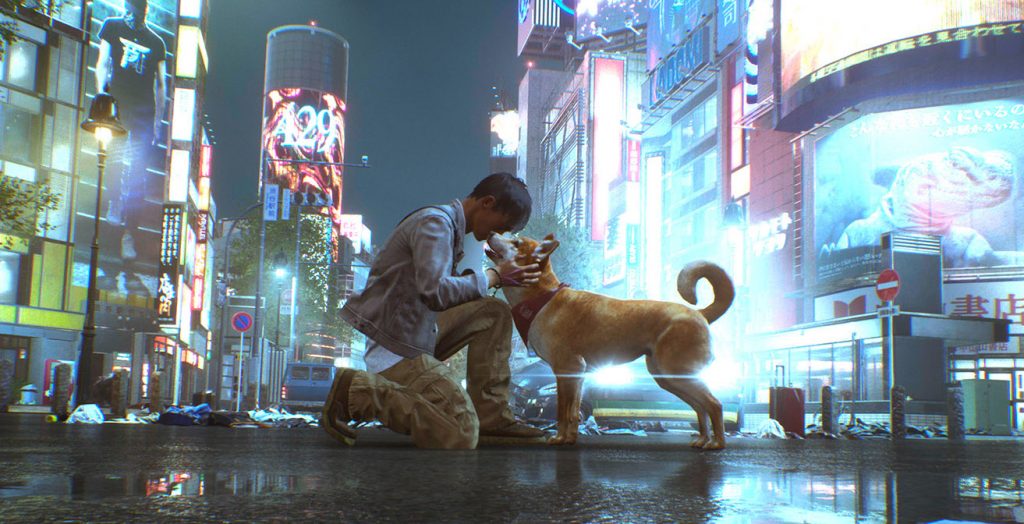 You can rest assured any game set in Tokyo is going to be visually captivating – the city was seemingly built by (or at least for) video game developers. In GhostWire: Tokyo players will find themselves hurled headlong into a first-person adventure amid Tokyo's sprawling neon cityscape. We can't wait to see what the PS5's ray tracing technology does with this one! This timed exclusive will likely be the last Bethesda game on any PlayStation console – Xbox have recently acquired the gaming publisher. Created by the team that brought us The Evil Within, the game unfolds in close proximity to an array of supernatural beings. In fact, the whole of Tokyo has pretty much been abandoned and it's down to you to take back the streets and screen-wrapped high rises.
This game was originally intended for release in 2021. It has been pushed back to 2022 and is still awaiting an official release date.
4. Uncharted: Legacy of Thieves Collection (Naughty Dog)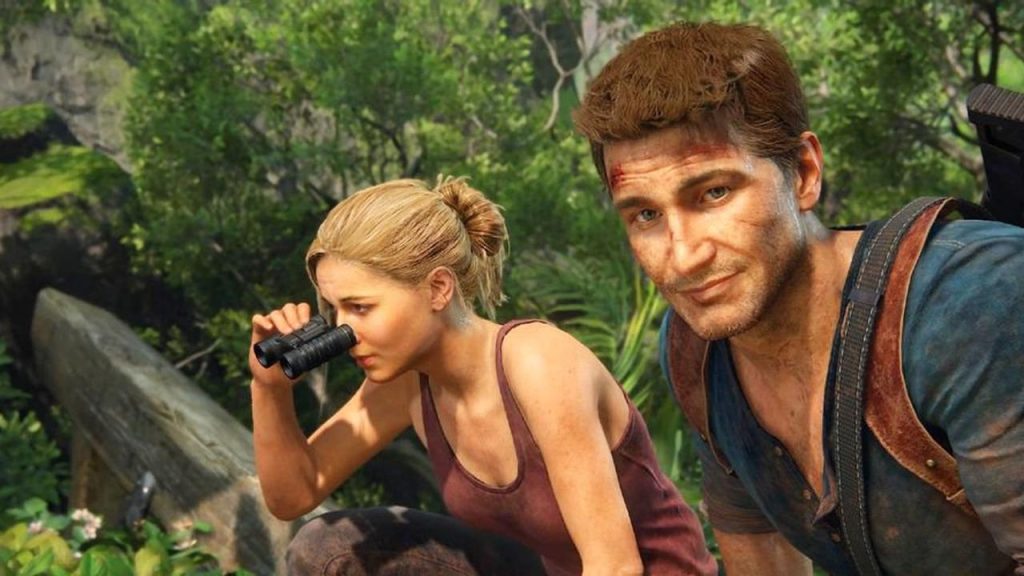 In time for the live action release, starring workaday web-slinger Tom Holland, the next Uncharted title will combine A Thief's End and The Lost Legacy – both highly popular PS4 releases polished, performance-boosted (they'll now run at up to 120 fps) and remastered in the next generation machine. Expect vastly enhanced graphics and much smoother gameplay – notwithstanding the fact these games clearly withstood the test of time and still look and play like a dream after half a decade.
More explosive action awaits in the conjoined chaos of this cinematic breakthrough, scheduled for release on January 28.
3. God of War: Ragnarok (Sony/Santa Monica Studio)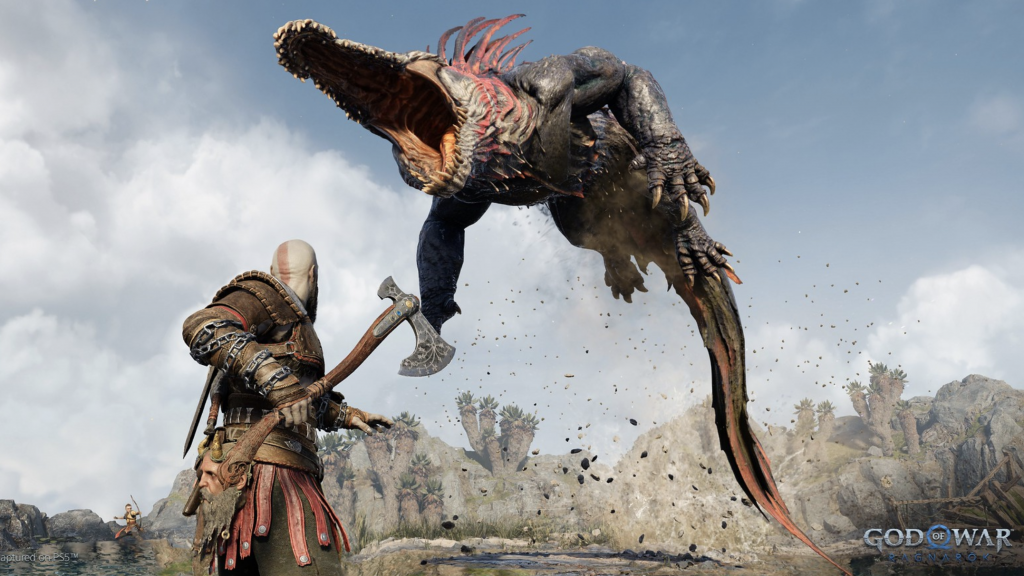 Okay, so we didn't get much gameplay from that first teaser trailer and it's taken a while for even the name of this game to surface – but, in the end, the trailer was definitely worth the wait. Surely, the sequel to one of the PS4's greatest exclusive triumphs was never going to disappoint us. And, if Marvel's Thor franchise is anything to go by, a title like 'Ragnarok' can only mean more good (and suitably dramatic) news. Anticipation levels keep rising as we're privy to more classic gameplay – grittier and more beautiful than ever on this more powerful console. It's safe to say the return of Kratos will unleash endless variations of satisfying combat. While he bludgeons foes, outsmarts deities and continues his treacherous journey across the Nine Realms – Leviathan Axe in hand.
2. Hogwarts Legacy (Avalanche Software)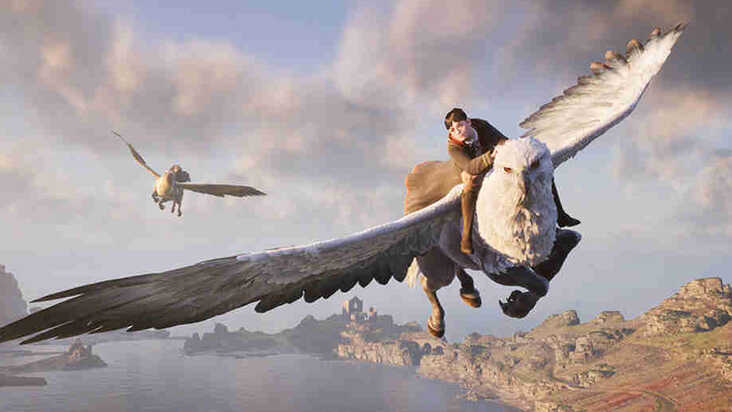 We're headed back to the wizarding world in 2022 with the launch of this year's most mysterious title. This game cleverly wore an invisibility cloak through most of its development (it was first announced in September 2020 and slated for release in 2021) and did little in the way of marketing – one luxury afforded to any game even vaguely linked to Harry Potter, which remains one of the most beloved franchises in history.
Now, the few trailers we've seen for the PS5's Hogwarts Legacy seem to reveal a game worthy of Rowling's storytelling influence. The game is set some 100 years before the arrival of the boy who lived. Though we're fortunately still in attendance at that iconic magic school of Hogwarts. It's here that players will mould their own character and venture out into those ancient halls and corridors to face the trials of any young wizard. From the beginning, you'll be sorted into a house and inextricably bound to a morality system – we can only hope there's some quidditch thrown in for good measure!
1. Horizon Forbidden West (Guerrilla Games)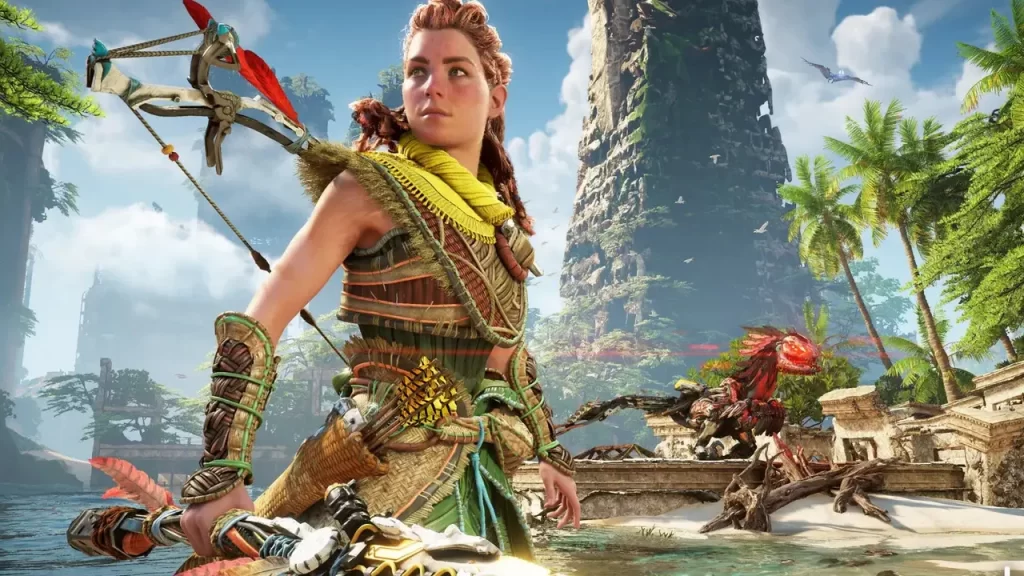 Finally, we come to one of the games most closely associated with the PS5's release – the indescribably pleasant to look at… Horizon Forbidden West. Eye-wateringly unique and elegantly animated, this game will see us return to Horizon's dystopian world of roving mechanical beasties – everything from metal mastodons, stomping on golden beaches, to crocodiles, snaking through kelp forests. Expect more varieties of foes, greater exploration in a free-roam environment (underwater sequences were one of the more tantalising offerings as part of the new mechanics) and a visceral narrative following the return of Aloy.
Horizon Forbidden West was originally scheduled for 2021 – it will now be released in February 2022.