Construction simulators are the kind of game that's hard to pitch to those who don't regularly play video games. Most non-gamers imagine games to be high-fantasy swashbuckling epics or colossal sci-fi space operas, so explaining that some games are simply about running a realistic construction empire can often be met with blank looks and a lack of understanding.
Be that as it may, the construction genre is very much real, and it has a huge fanbase of devoted and dedicated players. If you're one of them, you've probably got your eye on Ancient Forge and Frozen District's The Constructors, a management sim that puts you in charge of your very own construction company. The game was revealed last year, and hopefully, it should be launching in the not-too-distant future. Here's everything we currently know about The Constructors.
The Constructors release date – when is the game coming out?
When The Constructors got its first reveal trailer in June, the developers didn't include any kind of release date or window. Happily, though, a quick look at the game's Steam listing shows us that we can expect The Constructors to arrive sometime in Q1 2024. We don't have a more specific listing than that, unfortunately, which means we're going to be waiting a little while. Still, Q1 2024 will roll around sooner than you know!
It's also worth noting that "Q1" could mean different things depending on how the studios define their financial years. It could be referring to the first quarter of 2024 in a literal sense, i.e. the January to March period. Alternatively, we could be looking at a release sometime in late 2023 if the term refers to the financial year. We'll just have to wait and see!
What platforms is The Constructors coming out on?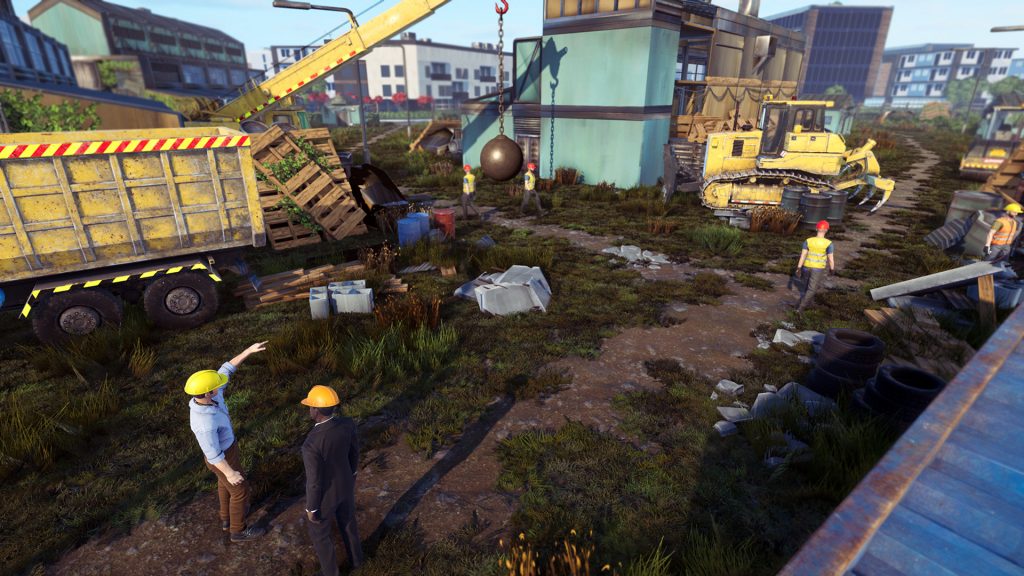 At the moment, the only platform for which The Constructors has been confirmed is PC. The game is going to be available on Steam, but outside of that, we don't have any other information about what platforms it's going to be on. It looks like you might not want to hold your breath for that Constructors console release, unfortunately, so if you want to play the game, you may well have to pick up a PC.
On the plus side, the system requirements for The Constructors aren't too demanding, at least according to the game's Steam page. You'll need a GTX 970 for the Recommended specs, as well as 8GB of RAM, and most lower-end gaming PCs will easily beat that today. If you've got a modern laptop and you don't mind playing with slightly diminished graphics, then you should be able to run The Constructors without issue.
What gameplay features will The Constructors offer?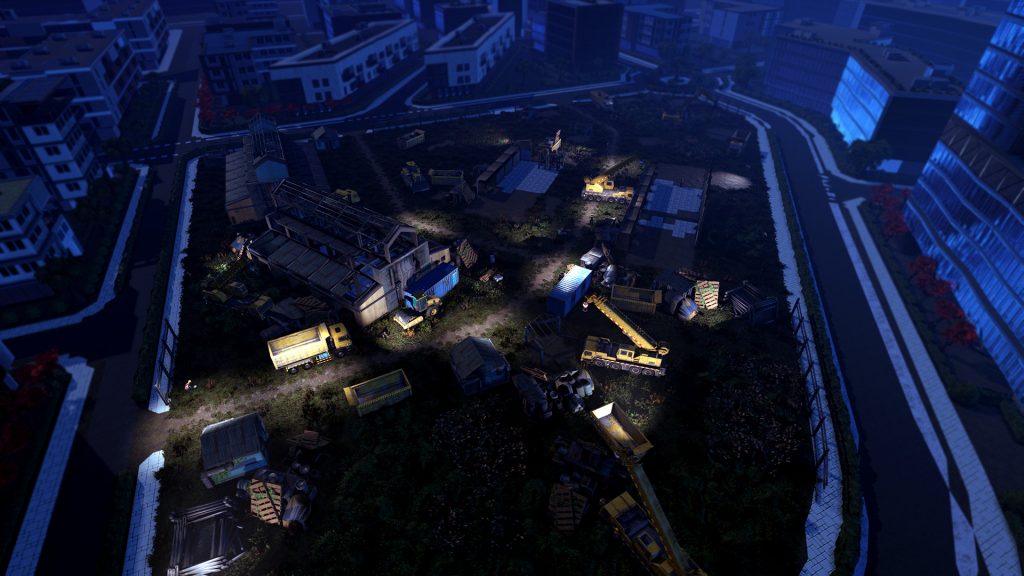 As a management sim, The Constructors will see you take charge of a construction company and build it up from nothing all the way to the greatness you know you can achieve. You'll approve builds, expand your empire, and watch as the things you've built take shape. Here are some of the features you can expect from The Constructors next year.
Design your very own neighbourhoods.

The major selling point of

The Constructors

is the ability to design and build entire neighbourhoods; think

Cities: Skylines

but on a smaller scale. Your clients will make requests, and it's up to you to build the neighbourhoods they want. You'll have creative control over how those neighbourhoods look within the blueprints, though, so you can get imaginative with the kind of extras you place. Whether it's playgrounds, basketball courts, or parks, your neighbourhoods will need to look beautiful as well as fulfilling the spec!

Manage your construction company.

It's not just building you'll be in charge of. As the manager of your own construction company, you'll have to run the business side of things as well, making sure that everyone is operating at their best. You'll oversee finances, allocate funding, and build your company with each unit you build.

Adapt to "unexpected events".

On the Steam page for

The Constructors

, Frozen District promises the chance to respond to "unexpected events". These might include protestors picketing outside your development, for instance, and you'll have to decide how you're going to respond to said protestors. Will you treat them with fairness or ignore them and build away regardless of the consequences?

Work on the city of Wondersville.

The Constructors

takes place in Wondersville, a city that has seen better days (ironically, considering its name). As the leader of your construction empire, you'll help restore the city to its former glory one plot at a time. Of course, you'll have to watch out for rival entrepreneurs, who also have designs on the city (quite literally) and who will take any advantage they can to get ahead of you. Will you be able to make a name for yourself in this cutthroat environment?
Use modern and planet-friendly technology. The Constructors carries a somewhat ecologically-minded message as well as looking like a solid management sim. You'll need to build and use sustainable technology in your plots, because Wondersville citizens like businesses that care about the planet and the environment. If you don't consider this important part of your building process, then you may end up on the wrong side of the citizenry, which could increase the number of protestors on your plot or other problems you might have to deal with.