Weirdness is an undervalued attribute in video games. If you think about it, many of our most loved franchises are driven by nonsensical ideas. A spinning bandicoot that can't get enough of apple-esque fruit and draws power from a Tiki mask. Or, a speedy blue hedgehog locked in an eternal battle with a mad scientist, called Doctor Eggman. So, amid all the serious efforts at depicting gory realism and winning rave reviews – think Naughty Dog's The Last of Us – there's surely room for developers to cut loose with games that are only ever intended to be one thing… fun. 
Keep your cinematic cutscenes and performance capture technology. We're talking now about games that are inventive, ludicrous and infinitely playable. Most of these titles don't take themselves too seriously. They probably won't win any awards, or by heralded by critics as the Game of the Year. What they do is force us to play more freely, inviting us into absurd worlds and allowing us to take control of life's most downtrodden misfits, like Pigeon Simulator. 
Let's take a closer at our pick of the 5 Weirdest Games To Play In 2023:
It's Mario Kart for the social media generations. Available now and first released on PS4/5 at the end of last year – we had to include it here since the Xbox and Nintendo Switch versions won't be out until February this year. Up to four players can race across 16 racetracks in a rampant battle of emoticons. It's like a colourful battle royale going off in your text feed, replete with bizarre vehicles, rainbow roadways and hovering power ups. You'll also have the option to create your own personal emoji, choosing from thousands of combinations to style out your driver and customise the whole experience.
Release date: February, 2023 (Nintendo Switch, Xbox)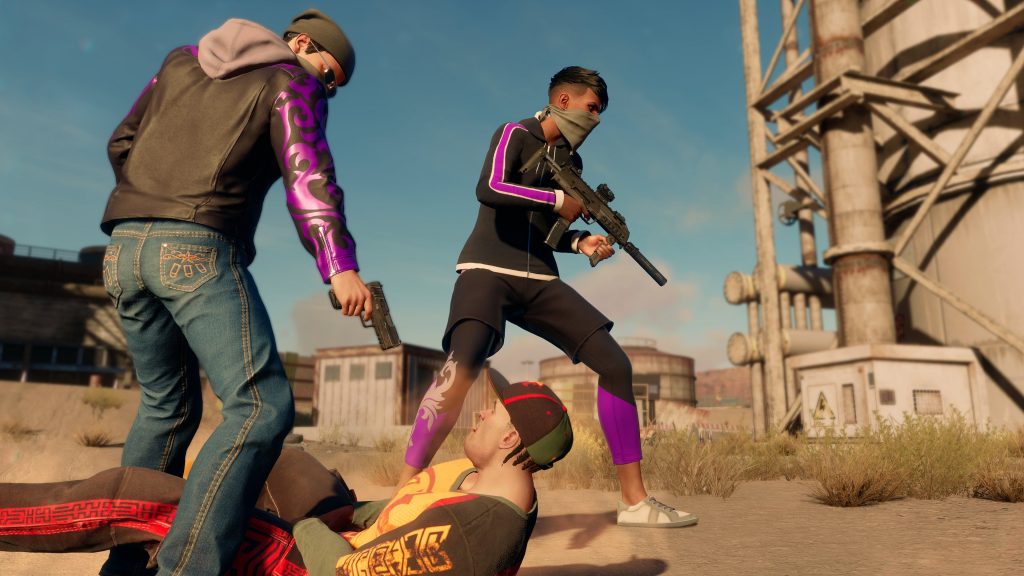 Imagine if Grand Theft Auto's developers were all let off the reins and told to basically focus on whatever felt fun to play. That's pretty much all this reboot seems to cares about. In August, last year, the Saints Row series had its fifth major instalment – almost a decade after Saints Row IV, in 2013. Now, with upcoming DLC expansions scheduled for some time in 2023, we thought this wacky hipster-fuelled title deserved a place in our list. Ragdoll mechanics are employed with hilarious effect in various side-games and entertaining missions. Story arcs trail off in every conceivable direction. Pretty much everything seems to explode at some point. And, there's also an onslaught of colourful characters to meet as soon as you lace up your boots as The Boss. Build your empire. Skim over dunes on hoverboards. Lay waste to over-caffeinated suburbs. It's all totally senseless – and a lot of fun!
Release date: DLC expansions are coming in 2023
It's the kind of game you'd expect a stoned undergraduate to pitch after too long locked in curtained rooms, between seminars. In fact, Goat Simulator has become hugely popular, released on November 17th, last year, following a Summer Game Fest announcement. As simulation games go, this has to be one of the quirkiest. A true underdog story, surviving to the point of a trilogy and packed with all the imaginable fun you could expect to have as a third-person goat. This time, you'll be gambolling about on the island of San Angora – a gorgeous open world with plenty of things to headbutt, kick, hop onto and bleat at. There's also an online multiplayer mode for you to build a flock and have a jolly rampage. 
Release date: 17th November, 2022 (PS5, Xbox Series X/Series S, Microsoft Windows)
This one is an indie adventure, developed by Samurai Punk, which allows you to take control of a deadly robot vacuum cleaner. Yep – you read that correctly. And you thought controlling a pigeon was out there, right? Well, it's probable you and Roomba are going to have a lot more fun together than you might've anticipated. Stealth through challenging levels, disrupt electrics, hide under beds, surprise your enemies, whip up a frenzy and then finally hoover up their bloodstains and viscera. It's grim, surreal and more fun than you could ever hope to have with a homely chore machine.
Release date: 8th September, 2022 (PS5)
1. High On Life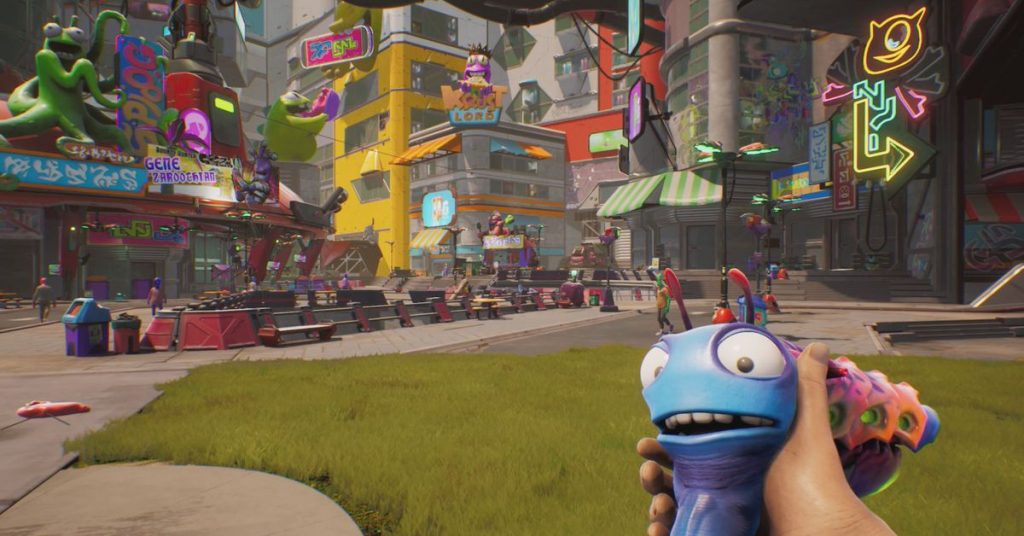 It's a single-player science fiction game from the mind of Justin Roiland (Rick and Morty) at Squanch Games – do we need to say any more? Really, it's impossible not to enjoy this light-hearted caper in the often sombre first-person shooter genre, drenched in slime and filled with interactive guns that talk to you. You'll enter an alien planet, which is at once both psychedelic and comedic, following your mercenary into a barrage of oddities and Adult Swim humour. Just like the Rick and Morty animation, it's anarchic, irreverent and seemingly destined to be loved by anyone who gives it a chance.
Release date: 13 December, 2022 (Xbox One/Series X/Series S, Microsoft Windows)
What did you think of our list? Any odd games you love that we missed? Let us know in the comments section below…