When it comes to classic movies, there are a few that should be on top of your list. Classic movies are the sort of movies that make you feel good inside. They are typically 120 minutes of utter movie gold. 
When you think about classic movies, what springs to mind for you? Whether it's romance or thriller, there are so many classic movies that are still rewatched time and time again. Some classic films are even rewatched more than any modern-day film would be. Perhaps it's the classic, feel-good lure of the film that keeps people coming back.
Pride and Prejudice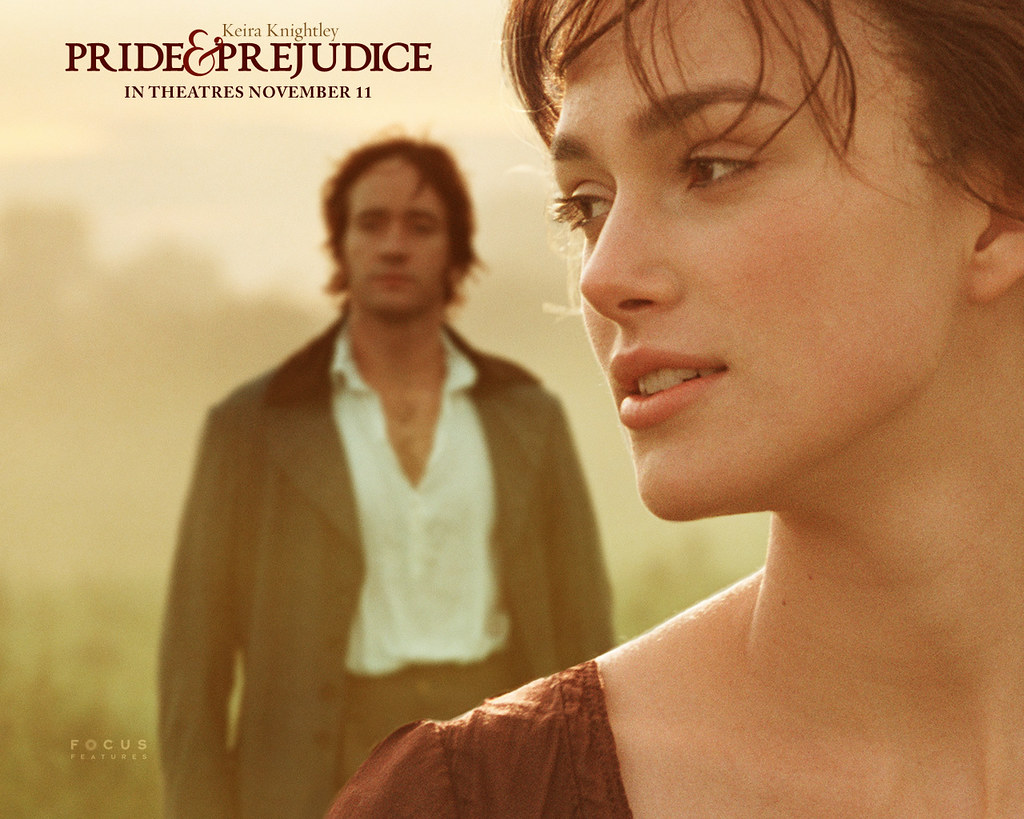 The film Pride and prejudice is up there with the likes of Dirty Dancing and Pretty woman, two films that will crop up further along. Pride and prejudice is based on a very famous romantic novel written by Jane Austen in 1813. The novel is an absolute classic about love, lust, and complete romance.
Did Jane Austen believe people would worship her book in film form this many years on? Probably not, but the world loves it all the same. The film is based entirely on the book.
Elizabeth Bennet, played by the beautiful Kiera Knightly, meets wealthy Mr Darcy, played by Matthew Macfadyen, to begin the most epic love story. The film highlights classism and how the two overcome it all and find love in one another.
Becoming Jane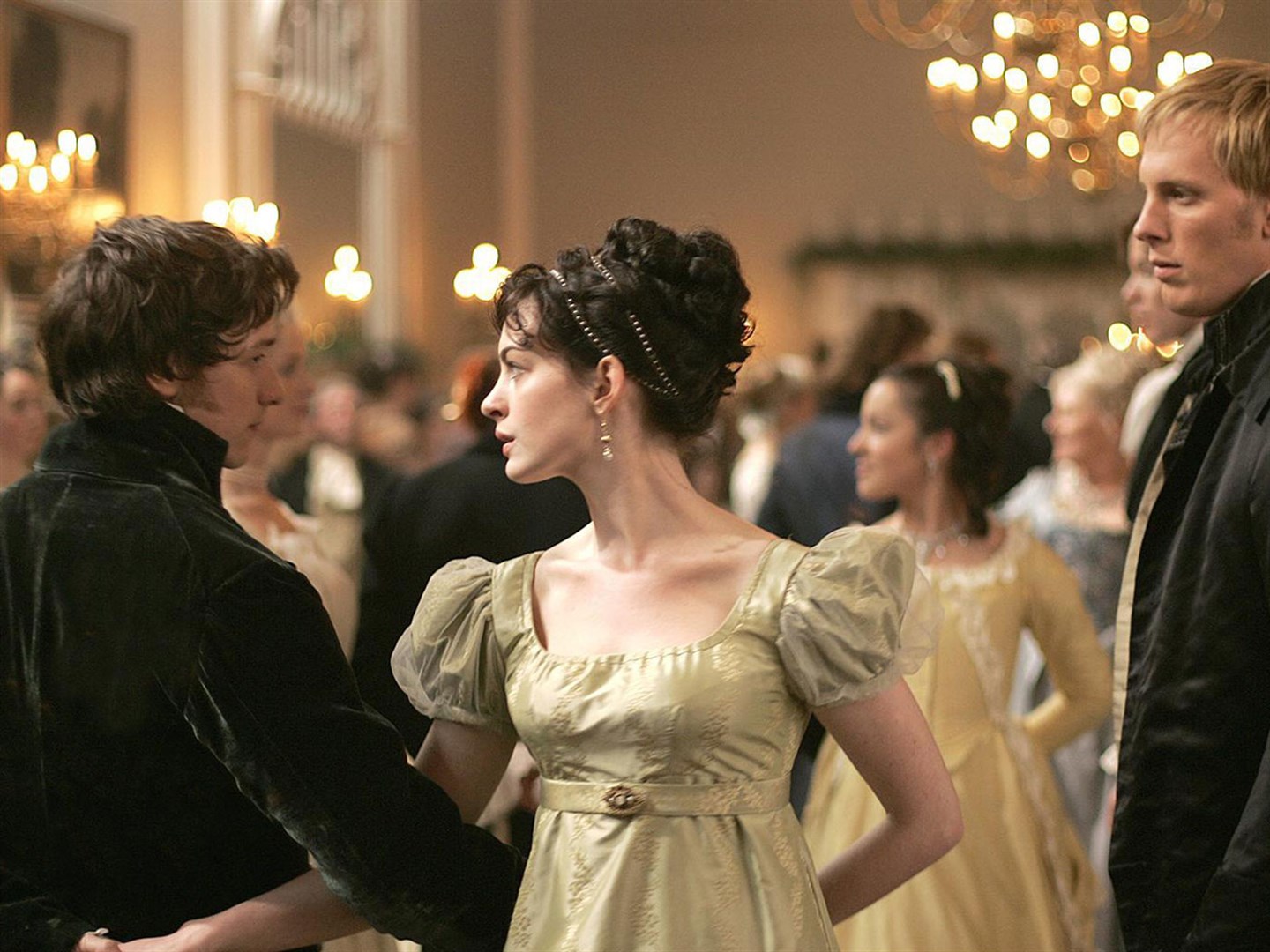 Becoming Jane is a fitting follow from Pride and Prejudice. Becoming Jane was released in 2007. The film follows the story of pre-fame Jane Austen and what her life was like. Yes, that's the same Jane Austen that wrote the hit novel Pride and Prejudice. 
The film is truly incredible. Anne Hathaway portrays the spirit of Jane Austen perfectly, while James McAvoy plays Tom Lefroy, Jane's Irish lover. If you love Pride and Prejudice, you'll love Becoming Jane. The film gives off the same sort of vibe and follows the same storyline. 
Jane is a hopeless romantic that doesn't take class into account. She dreams of doing what many would consider unthinkable. Marrying out of pure love. In the era when the film was set, marriage was very much about wealth and power. Becoming Jane is well worth a watch.
Bridget Jones's Diary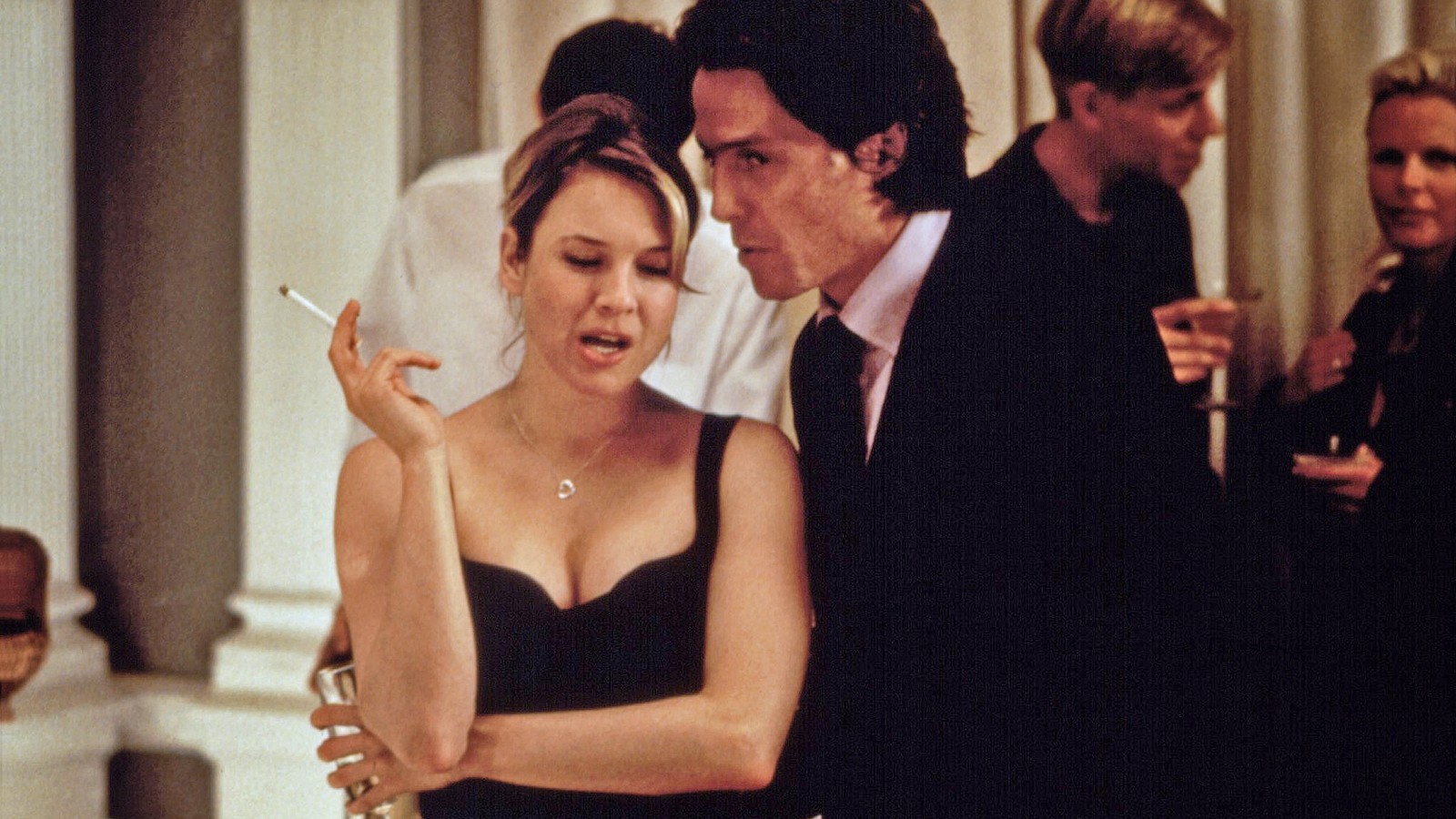 Bridget Jones's Diary is one of the most iconic rom com films ever to be produced. It follows the life of Bridget Jones, believe it or not. She's relatable, funny, whimsical; she is what it means to be a single woman. Her story speaks to many women. The original Bridget Jones's Diary premiered in 2001. 
She is so unbelievably popular that the film saw a 4th released in 2016, fifteen years after the original. Renée Zellweger has played Bridget in all 4 of the films, and Colin Firth played Mark Darcy, her on and off-again boyfriend. The film was full of fun, with awkward moments, and a war to win Bridget between Mark Darcy and Daniel Cleaver, played by Hugh Grant. It's a great feel-good film that everyone can enjoy.
Dirty Dancing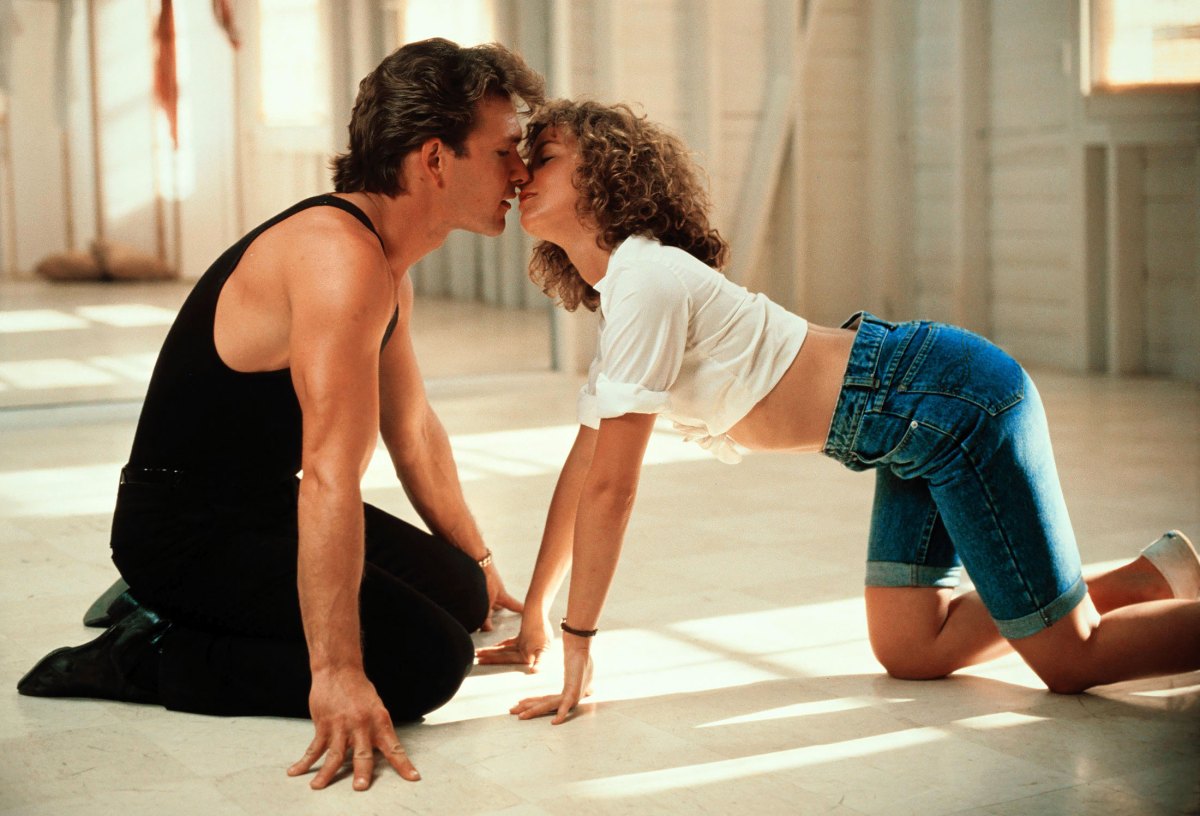 Dirty Dancing is a film that gets your foot tapping and your heart racing. It's a film based in the swinging '60s and portrays the privileged upper class accepting the working class in an epic love affair. Baby, played by Jennifer Grey, falls in love with Johnny Castle, played by Patrick Swayze. If you haven't watched Dirty Dancing before, you will have at least heard about it. 
The film portrays the passion of dance and music and how it can bring people together. It also shows how in the '60s, there was a stark divide between the rich upper class and the working class. The film premiered in 1987, and at the time it was released, it was one of the highest-grossing films of the year, making $170 million in the US.
Pretty Woman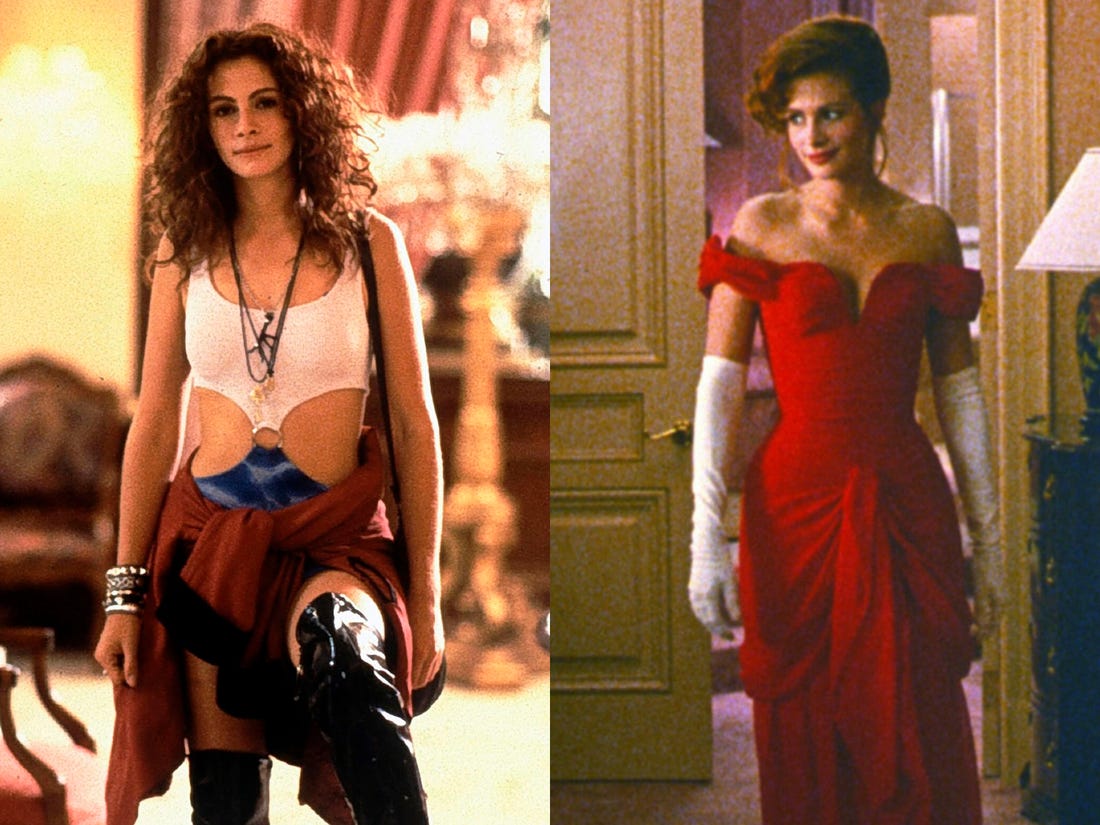 Pretty Woman is on the same level as Dirty Dancing. It's the definition of a classic. The film first hit the screens in 1990 and features a young Julia Roberts as Vivian Ward. Vivian is an escort hired by Edward Lewis, played by Richard Gere. 
Edward is a rich man making his money as a corporate raider. He hires Vivian purely for the company and to take to events. However, the two blossom into a beautiful love story. The film shows the difference in lifestyles that the rich and poor live. 
Vivian goes from having nothing in the world to having everything. The film is much like dirty dancing, showing how differently the rich live compared to the poor. Pretty woman was much more popular than Dirty Dancing if you look at the figures, making $463.4 million in the US. 
Those are some great classic movies, perfect for a chill day on the sofa. Hopefully, there are a few films that you can add to your list.