For many who grew up during the decade, the 90s represent a golden age for comedy movies. The start of the decade saw the 80s bookended by some true classics, while later on in the 90s, filmmakers began to push the boundaries of what comedy could be. Not every comedy movie from the 90s is a classic, but happily, there are lots of films from this period that stand the test of time, so without further ado, let's take a look at the 20 best comedy movies of the 90s, in no particular order.
Home Alone
Macaulay Culkin's star turn in Home Alone began a lengthy career that continues to this day. He's a charismatic and likeable kid who bucks the "annoying child star" stereotype, giving us a great character to root for in the resourceful and streetwise Kevin. In many ways, Home Alone feels resolutely like an 80s comedy; Culkin's charisma, the Wet Bandits' comedic villainy, and the overall structure of the movie are a holdover from the previous decade.
The Mask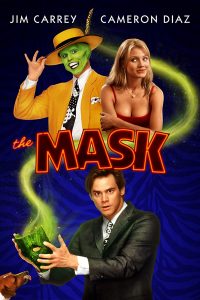 Today, Jim Carrey is a comic icon and a serious actor in his own right, but it was movies like The Mask that solidified his reputation. Carrey is brilliant in this warped, twisted pseudo-superhero movie, starring as the meek Stanley Ipkiss. When Ipkiss discovers the titular Mask, he transforms into a wacky, extroverted anti-hero determined to visit justice on the bad guys of his city.
Groundhog Day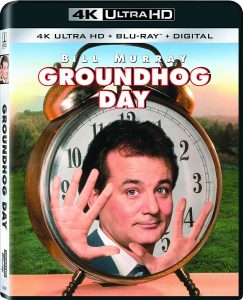 Groundhog Day manages that rarest of feats: it's a comedy movie with something to say. Bill Murray is the put-upon Phil, who's been dispatched to the town of Punxsutawney once again to cover the town's Groundhog Day festival. When Phil discovers he's trapped in a time loop and forced to relive the same day over and over again, he must discover his Zen side before his boredom and misanthropy threaten to overwhelm him.
When Mike Myers decided to make the first Austin Powers movie, James Bond was ripe for spoofing; it had arguably lost its way as a franchise and was in need of some loving nudges to point it in the right direction. Myers is magnetic as Powers, and while many of the movie's jokes feel puerile, that doesn't make them any less funny. Most people are more readily able to quote Austin Powers than James Bond nowadays.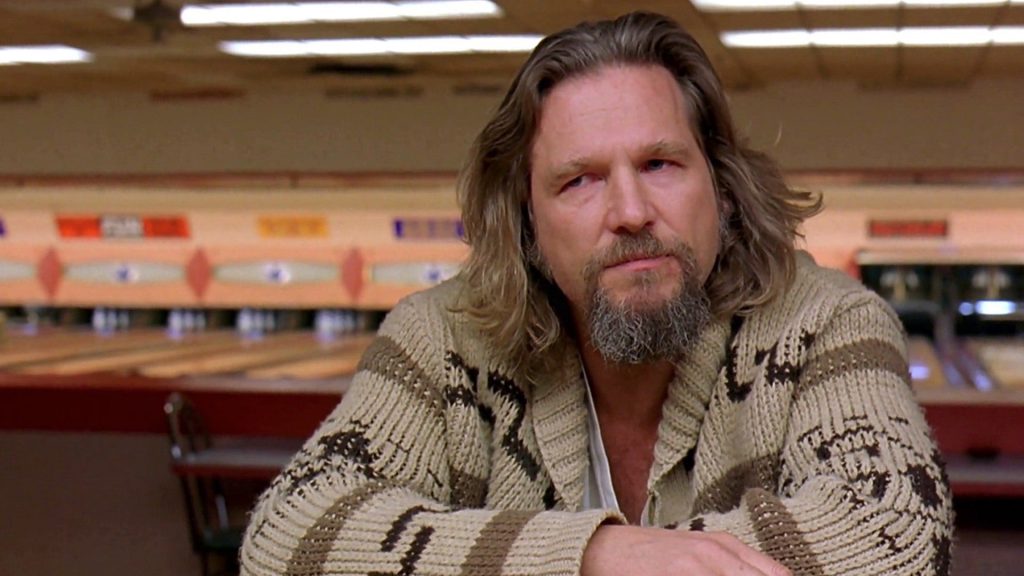 In the grand tradition of Coen Brothers comedies, The Big Lebowski isn't quite a laugh-out-loud guffaw-fest. Rather, it's a dry caper that puts the laconic talents of Jeff Bridges and the outsized performance of John Goodman through their paces. On the surface, Lebowski is a noir detective story, but if the detective at its core was a hippy slacker determined to be left to his own devices.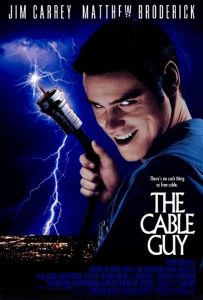 If The Mask was Jim Carrey at his wackiest, then The Cable Guy showed he had comedic range. He plays the larger-than-life cable guy of the title, who slowly insinuates himself into Matthew Broderick's life by alternating between nice-guy favours and intensely creepy stalker behaviour. Despite being produced by Judd Apatow and directed by comedy luminary Ben Stiller, there's a real darkness to this one too.
Office Space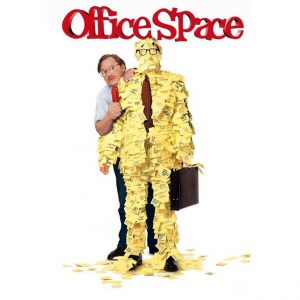 For many people, Mike Judge can do no wrong. The man created King of the Hill, after all, and while your mileage may vary on the finger-wagging morality tale of Idiocracy, it's hard not to see elements of that movie coming true today. Office Space is one of Judge's earlier efforts, and it's a pin-sharp workplace comedy that satirises the dull, repetitive life into which many people were forcibly inserted in the 80s and 90s.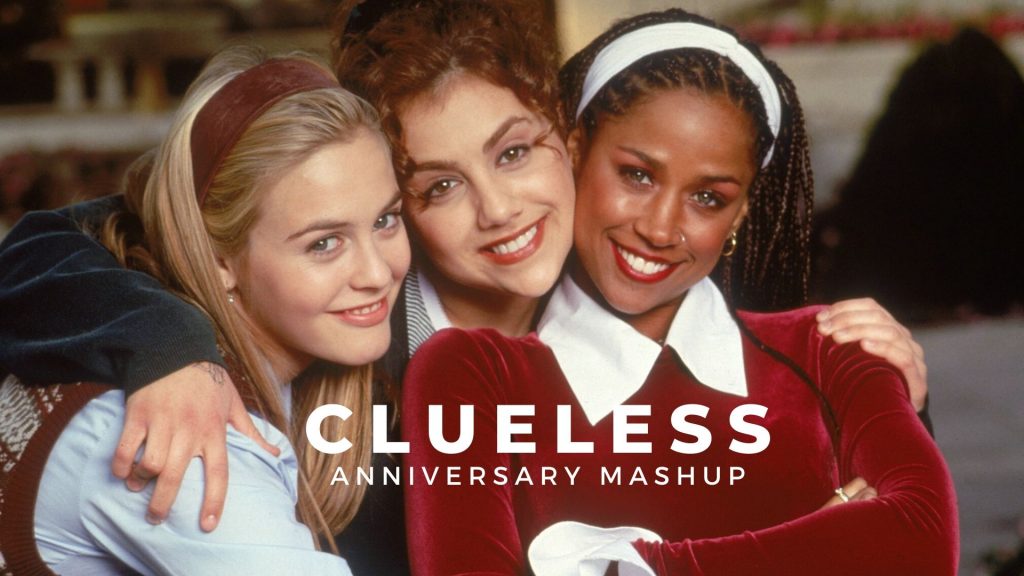 Alicia Silverstone's star turn came in this 1995 comedy, which is effectively a retelling of Jane Austen's seminal Emma. It's one of the most acerbic and quotable movies of all time, let alone of the 90s, and its whip-smart dialogue and compelling characters remain absolutely irresistible to this day. If you want to know what 90s teen culture was like, then you should definitely revisit Clueless.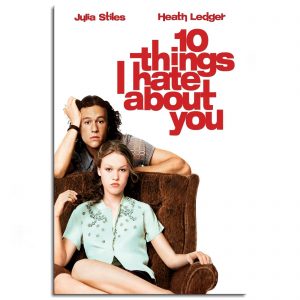 Before he was terrifying and compelling in equal measure as The Joker in Christopher Nolan's The Dark Knight, Heath Ledger was a charming teen lead in 10 Things I Hate About You, a low-key rom-com in which he plays opposite the wonderful Julia Stiles. Joseph Gordon-Levitt and Larisa Oleynik also star, and together, the four of them create some great chemistry together, making for an entertaining watch.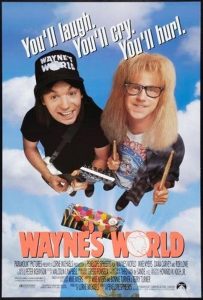 Based on a famous SNL sketch, Wayne's World was a rock movie in the vein of Keanu Reeves and Alex Winter's Bill and Ted. Mike Myers and Dana Carvey play rock fans Wayne and Garth, who have their very own extremely homemade rock'n'roll show (the "Wayne's World" of the title). Famous mainly for its "Bohemian Rhapsody" scene and its "we're not worthy!" moment, this is still an endlessly watchable comedy.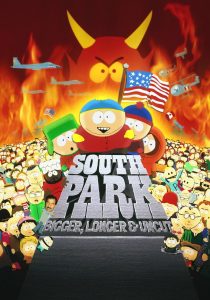 As the chortle-worthy title suggests, South Park: Bigger, Longer, and Uncut is not for the faint of heart, nor is it for children. This extremely adult animation adapts the popular show into a movie, and it manages to find a narrative that sustains its length. After the kids sneak into a new Terrance and Phillip movie, the town of South Park is gripped by a moral panic that threatens to tear the world asunder.
Whoopi Goldberg is endlessly watchable as Deloris van Cartier in Sister Act, a classic "let's put the show on here"-style movie in which she must pose as a nun in order to elude the mob. Of course, Cartier learns lessons about life, the universe, and everything, all while delivering some hilarious lines. The second movie, Sister Act 2: Back in the Habit, is also worth watching, if only for that name.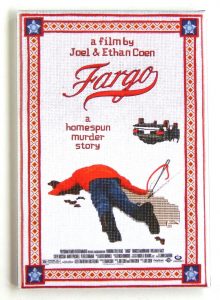 It's almost a disservice to call Fargo a comedy; it's another idiosyncratic Coen Brothers movie that blends genres together so effortlessly that it's difficult to know exactly what genre it belongs to. However, Fargo has an incredible amount of quotable lines and funny moments, so we're including it on this list. Frances McDormand proves herself a versatile, compelling performer yet again in this wintry noir comedy-drama.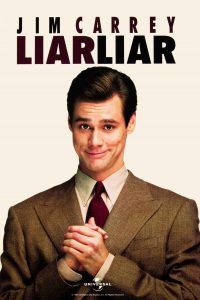 The 90s really were Jim Carrey's era, and Liar Liar is yet more proof (if proof were needed). The premise alone is gold; Carrey is cursed so that he can't lie for an entire day. It's easy to guess where the movie goes from there, but as a showcase for Carrey's talents, Liar Liar is an incredibly watchable sub-90-minute comedy. Yes Man, a 2008 vehicle for Carrey, would return to this premise with less successful results.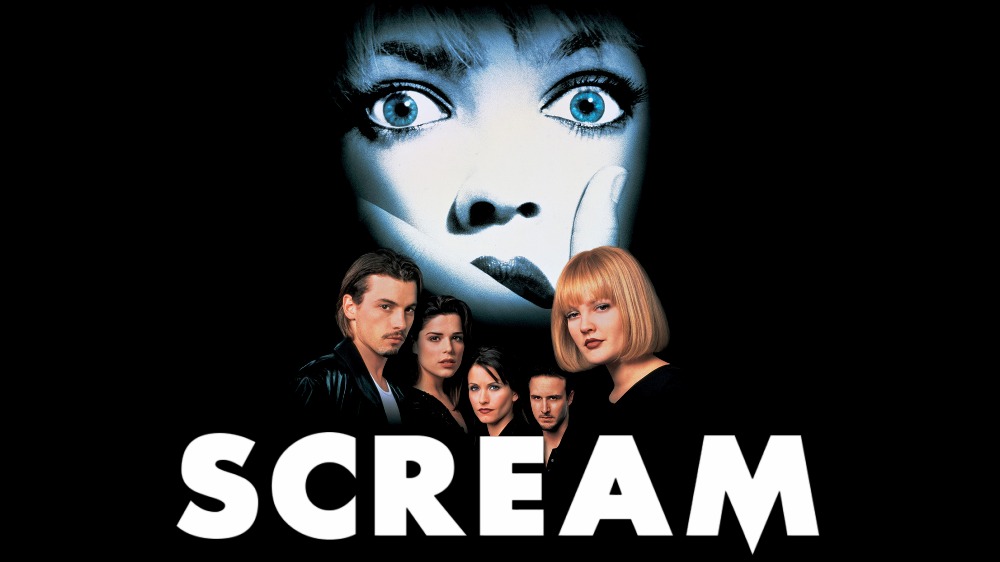 Is Scream a comedy? Much like the Coen Brothers movies we've listed above, it's up for debate. However, we think that Scream's smart use of horror cliches and pastiche elements qualifies it for this list, even if it isn't quite laugh-out-loud funny. Ironically, Ghostface has become just as much of an iconic slasher as the characters in the movies that Scream is sending up.
Men in Black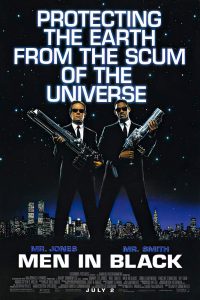 Led by the effortless charisma of Will Smith and the straight-laced Tommy Lee Jones, Men in Black was a real event when it was released, catapulting Smith into the limelight and launching a franchise that would never be as good as this first instalment again. Smith and Jones are excellent as special agents tasked with finding and dealing with extraterrestrial threats, and the soundtrack is irresistible.
Mrs. Doubtfire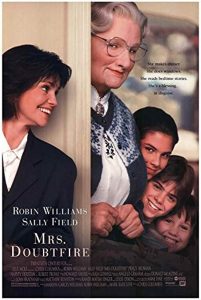 Perhaps the most compelling element of Mrs. Doubtfire is its ending. We don't want to spoil things, but it could easily have gone so wrong for this movie in terms of message, but thanks to the empathetic performances of Robin Williams and Sally Field, nobody ends up being "the bad guy". Of course, this is also a movie about Robin Williams dressing up as an old lady, so it's rip-roaringly funny.
The Full Monty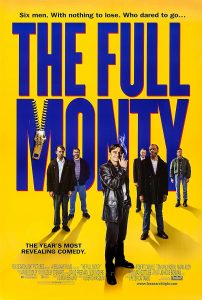 Sheffield, a town in the north of England, was not a particularly exciting place to be in the 90s. The Full Monty reflects the urban despair felt by many of the city's residents, revolving around working-class men who decide to form a striptease act in order to raise a little cash. What follows could easily have been boringly ribald and low, but The Full Monty is full of heart and wit.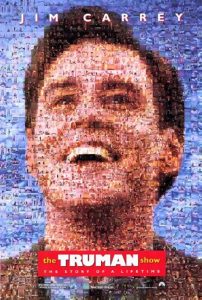 Again, it might be a little reductive simply to call The Truman Show a comedy; it's so much more than that. Jim Carrey once again stars as the titular Truman, who is, unwittingly, the star of a show all about him; his entire world, from the town he lives in to the people with whom he interacts, is constructed. Peter Weir's movie is a philosophical text wrapped up in a great comedy-drama movie.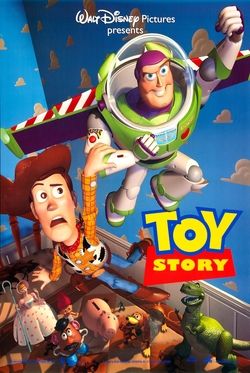 Pixar's first feature changed the landscape of animation as we know it, ushering in an era of 3D CGI and ensuring that rival studio DreamWorks would play catch-up for many years to come. Featuring entertaining characters, such as Woody and Buzz Lightyear, as a family-friendly romp, Toy Story is excellent, but as the progenitor of a franchise that would somehow only improve with time, it's a stone-cold classic that bears repeated viewing.